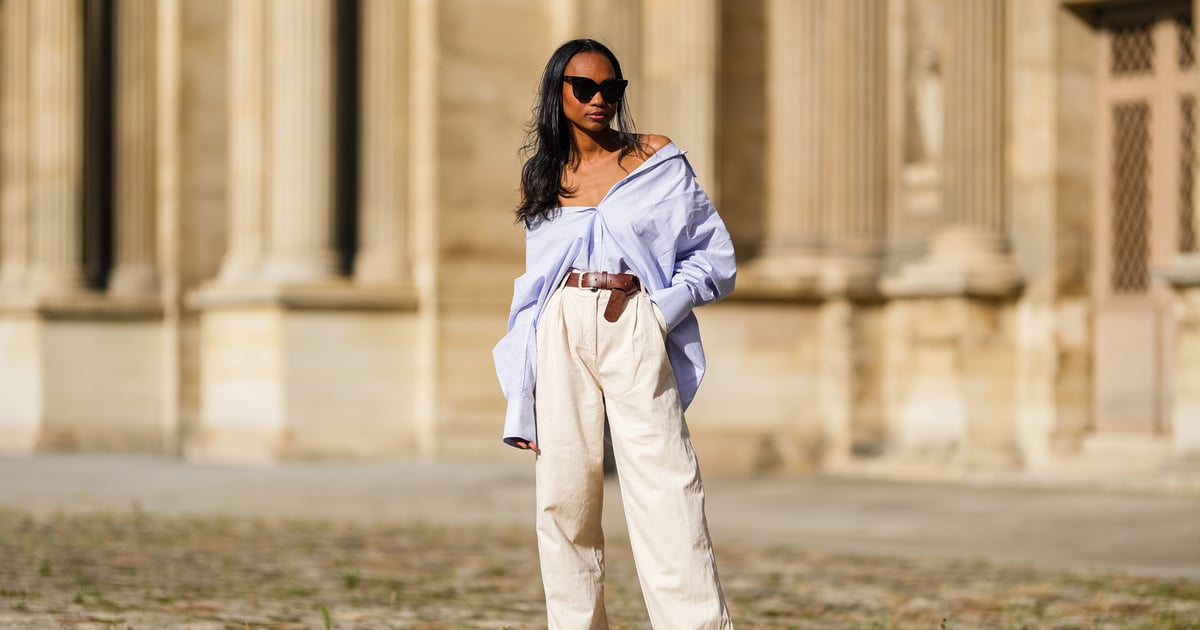 As POPSUGAR editors, we independently select and write about stuff we love and think you'll like too. If you buy a product we have recommended, we may receive affiliate commission, which in turn supports our work.
Perhaps in direct response to the dark-academia trend that's been dominating our social media feeds, there's a new look du jour: the light-academia aesthetic. Dior's Maria Grazia Chiuri gave it her stamp of approval with her fall 2022 collection, which featured a tan pleated maxi skirt paired with a black and white gingham print jacket. Burberry's Ricardo Tisci also offered his own take in London, with a brown pleated skirt rendered with the brand's heritage check print and paired with a tan collared jacket. Similarly, creative director Miuccia Prada sent several argyle sweaters that fit the dress code down the Miu Miu fall 2022 runway, while Chanel's polished skirt suits are almost always on-theme. Thanks to these influential designers, we will witness the continuity of the trend next season. But as spring quickly approaches, light academia is poised to see renewed interest, as many of the signature pieces pair well with warmer weather.
As Tumblr trend expert Amanda Brennan told Nylon in an interview, "Light academia still embodies the love of learning, but with an airier, less doom-focused feel that shows that knowledge brings light and happiness in the outdoors rather than a gothic darkness seen curled up in a corner." Brennan drew similarities between the light-academia aesthetic and cottagecore, which is also rooted in small pleasures — though not exclusively deriving from education. As such, light academia has aptly been dubbed the more optimistic relative of dark academia.
What is the light-academia aesthetic?
As the name indicates, this trend is a gentler take on dark academia, with a crop of softer colors — think cream, brown, beige, and white — in lighter fabrics. While it draws inspiration from the same academic institutions as the darker trend, light academia is warmer and more optimistic. Nonetheless, both niche trends place an emphasis on education, and their members share a passion for visiting art galleries and spending time studying at libraries or coffee shops.
So, what items constitute the perfect light-academia wardrobe? A mix of turtleneck tops, cardigans, button-down shirts, tweed blazers, corduroy jackets, cable-knit sweaters, and knitted vests in the aforementioned color palette. Ahead, we've curated a versatile array of pieces you'll find extremely wearable. What's more, you'll have no problem wearing them from the office to afterwork hangs, on weekend adventures, and wherever else.