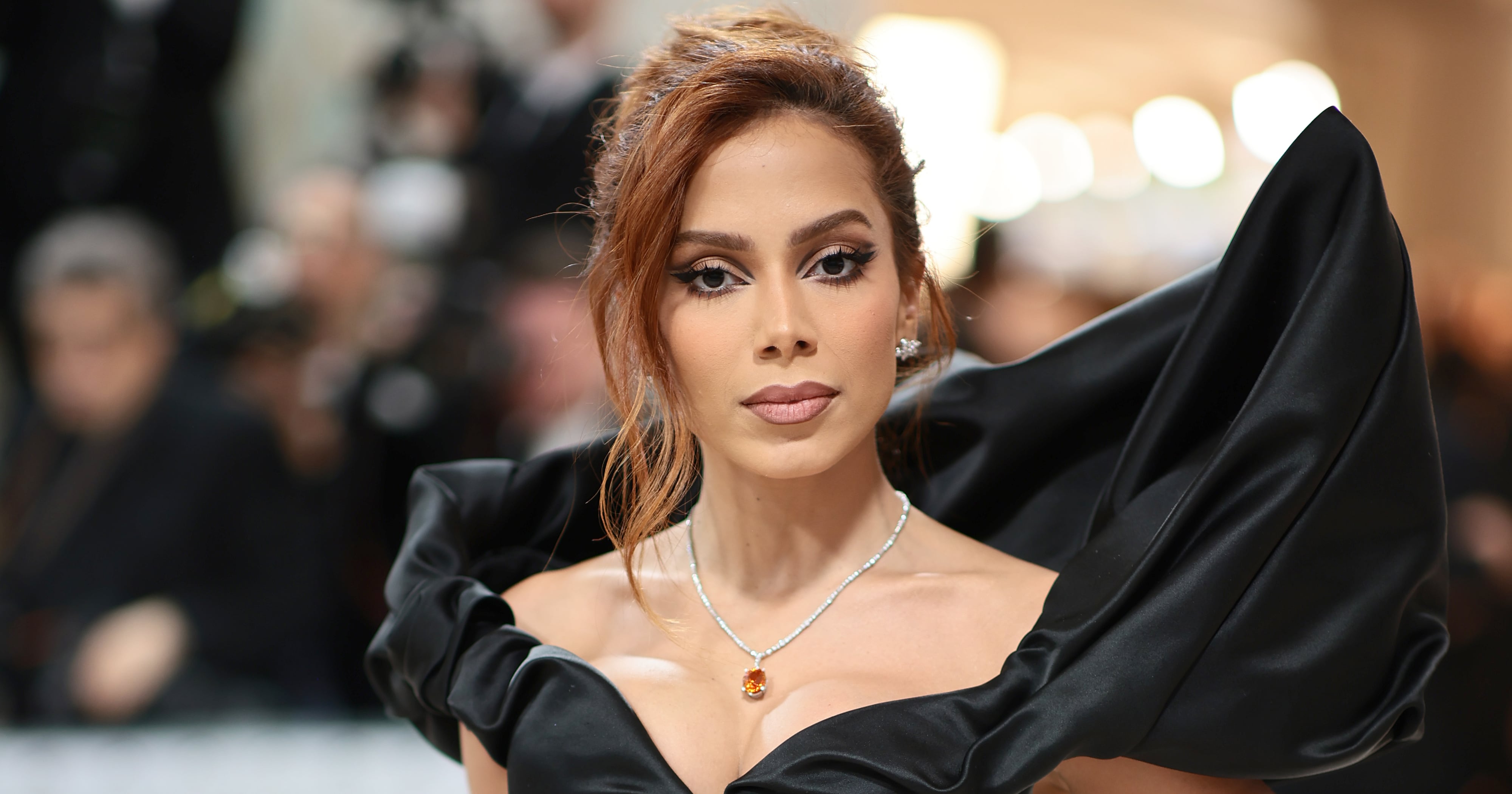 Anitta was feeling rebellious during a trip to Mexico City on Aug. 28. Following the release of her single "Used to Be" on Aug. 4, the singer stepped out in a "sl*t" halter top that doubled as a choker necklace. She completed the outfit with strappy, heeled sandals and a pair of optical-illusion cargo pants, which she later swapped out for a matching leather miniskirt. "Used to be one but I ain't no more," Anitta captioned photos of herself in the daring look on Instagram.
A notable divergence from some of her recent fashion escapades — including her thongkini collection on vacation — Anitta's outfit elicited the defiant energy of the early-2000s punk-rock scene. Her Namilia halter top was composed of vegan leather and featured silver ring detailing that continued up and around the thick choker design. Anitta styled the piece with a pair of POU cargo pants complete with multiple pockets and a plunging zipper that created the illusion of layered bottoms. The singer accessorized with sheer evening gloves and Hector Albertazzi earrings. Paired with her visible tattoos, the finished outfit was undeniably badass from every angle.
On her Instagram Stories, Anitta shared a glimpse at her second look of the evening: a leather miniskirt and the strappy halter top from her previous outfit. The low-cut miniskirt also gave the ensemble the exposed-thong effect. In clips of herself dancing, she revealed the back of the top, which featured two straps held together by silver rings. While her makeup wasn't full "indie sleaze" to complement the look, Anitta did complete the outfit with a high ponytail, a smoky eye, and a bold lip.
Anitta's punk-rock transformation comes just weeks after the singer wowed in an off-the-shoulder, optical-illusion top and a black miniskirt with a high slit.
Ahead, admire both of Anitta's night-out ensembles from all angles.