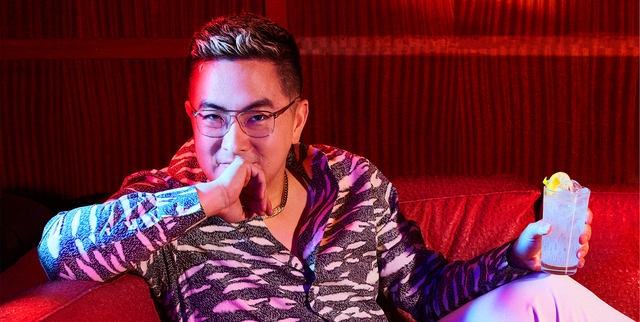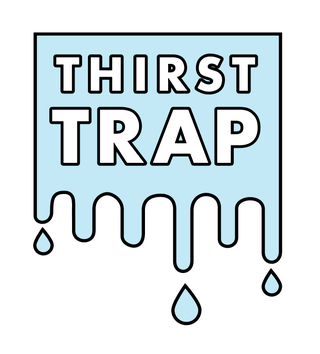 Damn, I'm parched. I know you are too. That's why in ELLE.com's Thirst Trap series, we ask the hard questions like "Why are you so gorgeous?" and "What's it like being an oasis in the desert of life?" Drink up! You're welcome.
Bowen Yang is bracing himself for a hot boy summer. He's just wrapped a breakout season on SNL, and now headlines the buzzy new movie Fire Island, a gay rom-com based on Jane Austen's Pride and Prejudice. Yang is also the new face of Absolut's Out & Open campaign, which centers independent gay and lesbian bars, and helps fund the National LGBT Chamber of Commerce (NGLCC) to ensure social spaces for queer communities continue to thrive.
"The first time I walked by a gay bar, I knew there was something special happening there, even before I could walk in," Yang tells ELLE.com. (He penned a love letter to that bar, a famous downtown New York City dive called Eastern Bloc, as part of his campaign duties.) "I didn't even how to order a drink," he laughs. "But I knew that place had my back. We've gotta make sure we keep them open so the next generation can be awkward and amazed and supported, too."
More From ELLE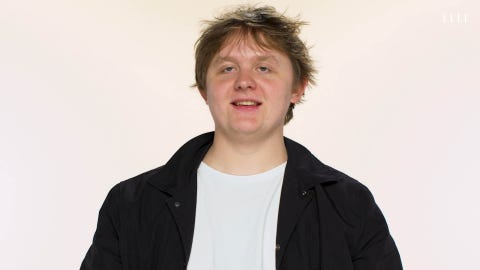 Here's the 31-year-old's advice for getting a bartender's attention, holding your head high in a day job, and how to get invited to an SNL after-party.
Do you remember the first gay bar you ever went to?
Oh, of course. I had come to New York to go to NYU. I was living with my sister at the time, and I would walk past this bar called Eastern Bloc in the East Village. It had this fascinating brutalist aesthetic to it, and, you know, even from afar, I could tell that it was a place where people could be themselves, whatever that meant.
So you snuck in when you were 18…
Would you believe, I really did not have a fake [ID] in New York? I feel like I deserve the key to the city for that! But once I was 21, I explored alllll the bars…but Eastern Bloc never left my heart, you know? Now we're really mourning the closures of these places, so I think there's something really special about what Absolut is doing. They're making these stories in queer settings, and the more people watch, the more we can communally help LGBTQ+ bars and businesses exist in the future.
What was your first drink order?
Like whiskey sours and fuzzy navels? I know, like really, really amateur hour stuff. But then once I like felt somewhat sophisticated and sort of cultured, I would do an Absolut vodka martini with a twist. That was my level-up drink.
What's your best advice for getting a bartender's attention, especially during a crowded Pride party?
I have no advice to offer, because, bartenders? They still be ignoring me.
No! Surely now that you're famous, you get served first?
I don't know! I think this is the beautiful thing about a gay bar—there's something democratizing about it. Unless you're like…who would I say? Like, Matthew Bomer. Unless you're him, or you look like you were pulled out of Calvin Klein ad or something. Unless it's like that, my advice is to just maintain eye contact, like really lean in and just, like, mug them down with your mug. The other thing you can do is the double elbow wing. Lean in with both elbows on the bar like you're about to tell a campfire story. That's how they know you're ready.
Drinking before a comedy performance, yes or no?
I haven't recently. But every now and then, on Tuesday nights [during SNL rehearsals], sometimes you are whisked away to the host's dinner, which is when some cast members and Lorne [Michaels] and some of the producers eat with the host. And sometimes, if you're a cast member and you still have sketches in the mix, you're expected to go back to work and write until the witching hour. In that case, I'll have an espresso martini because I can get back to work! It's a super functional cocktail.
Did you get to drink with Kim Kardashian when she hosted?
I did! I got a drink with Kim… Actually, when I ordered my drink [at the after-party], I was a little bummed out because my sketch with her had gotten cut. They put it on the internet the day after, and it had a life of its own, which I can appreciate. But at the time, I was a little mopey. And so I ordered, like, a bourbon on the rocks. And then I hear a voice from behind me: "What are you drinking? Drink champagne with me!" And I turned around from the bar, and it was Khloé Kardashian, being like, "That's so sad! You're drinking bourbon on the rocks? Drink champagne!" And I was like, "Whatever you say, Khloé! I will do whatever you say." So I got called out for my drink order, which I love. And then proceeded to drink a little flutes of champagne.
True or false: You worked at One King's Lane before landing SNL.
I did! I did for five years!
Do you have advice for people who are still working a day job? How do you make space for your creative pursuits when you're also working your butt off to pay the bills?
I do have advice, but it's nothing beyond the general, "KEEP DOING IT." There really is no secret besides tenacity. Keep at it, and absolve yourself of the guilt that you feel around not dedicating more time to the day job or not dedicating enough time to the passion project. Just try to get rid of the guilt as much as possible from either side. I mean, New York in general is all about, "do something to do something else." That's the whole point. I remember watching Shonda Rhimes's Dartmouth commencement speech, and that was the whole point of it. She was like, "Do something now so you can do something later." Nobody wants to start out like that, but that's exactly how you start out!
Your Instagram account is @FayeDunaway. Has the real Faye Dunaway said anything about it?
I have it on good authority that, yes, she has reached out to people at SNL hoping to confront me on-air. That tells me she's aware of the handle, and who I am… And it would all be in good fun, of course, but I mean, whatever the equivalent mental version of a Marvel movie workout is, I need it. I gotta fortify my mind for that encounter… I mean, sharing a space with Faye Dunaway, mentally? She's incredible. She's an icon. So I would really need to prepare.
"Her beauty and her brain go not together." —William Shakespeare