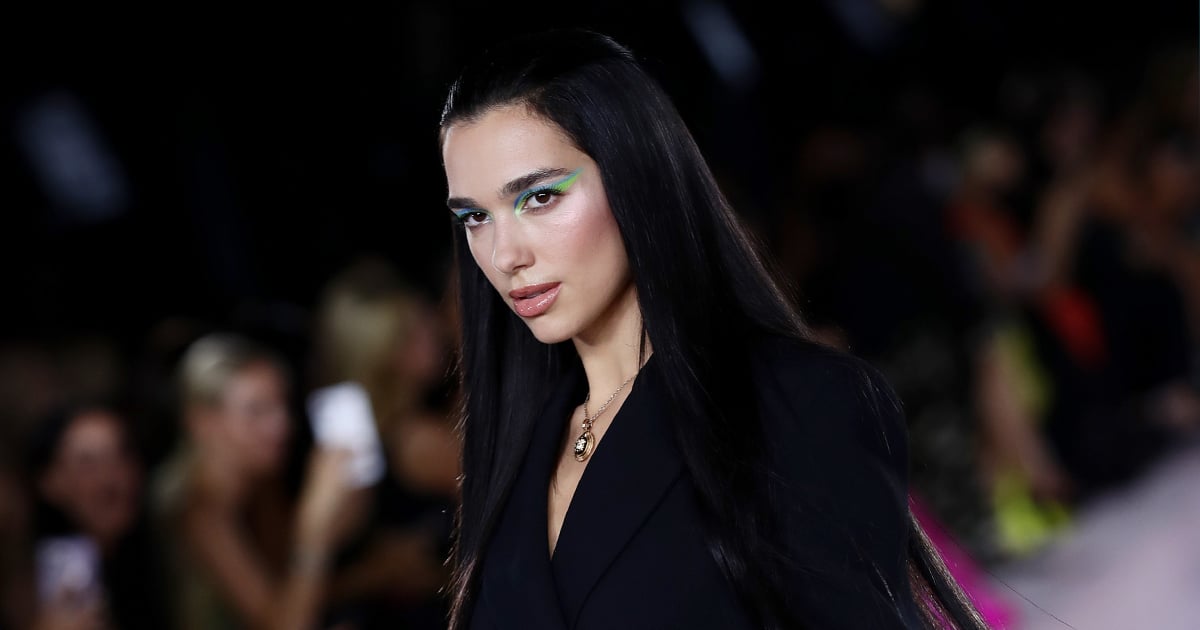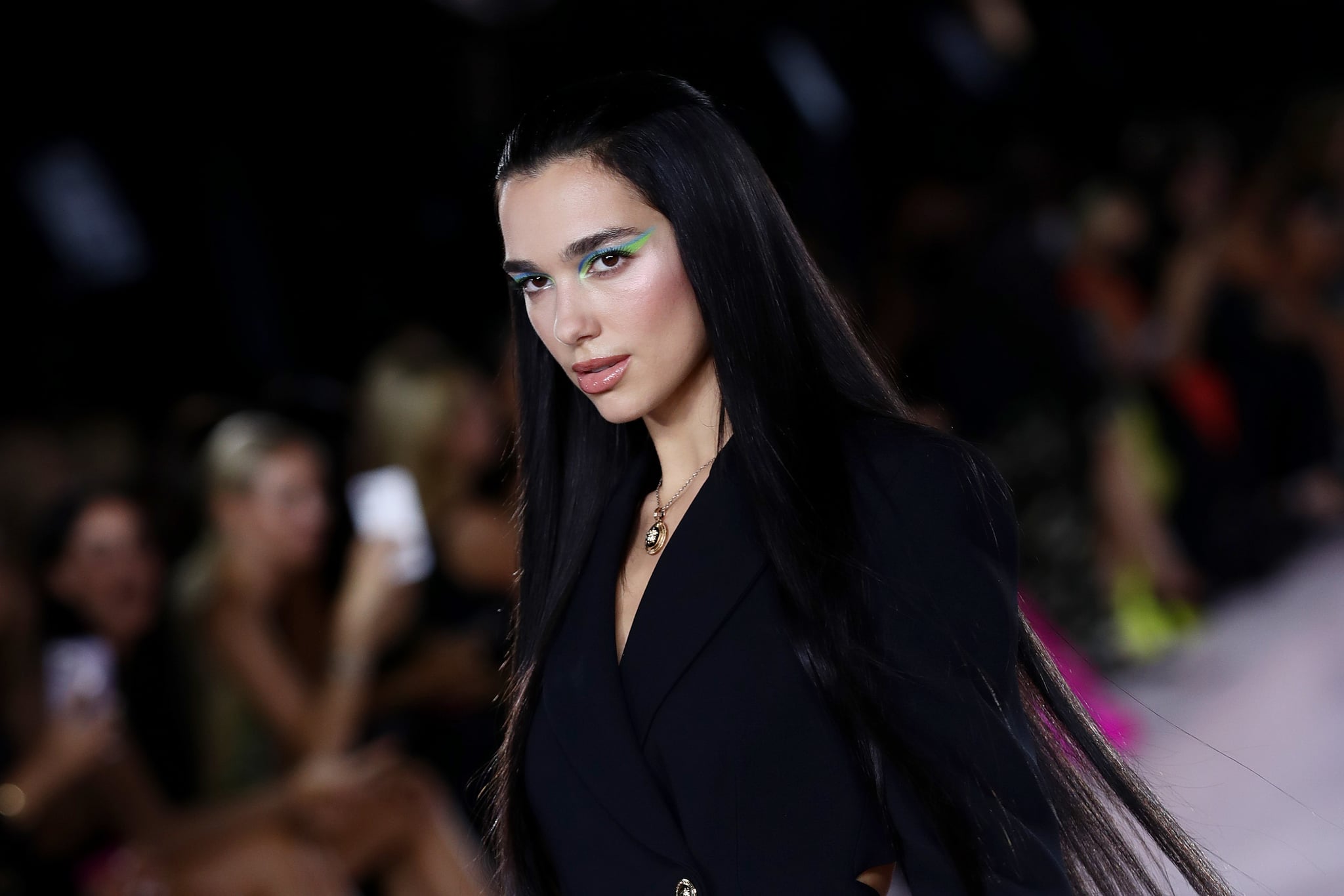 Image Source: Getty / Vittorio Zunino Celotto
Whether it's a skintight catsuit or a plunging neckline, there doesn't seem to be a single fashion risk Dua Lipa is afraid of. And why would she be, when she can pull it all off? On Wednesday, the Versace darling shared a few silly snaps wearing a colorful psychedelic print jumpsuit with the brand's name plastered across the front.
As if the form-fitting silhouette in itself wasn't sexy enough, the piece also came with a deep V that dipped all the way down to her belly button. She posed for the photos with a bright blue Versace La Medusa handbag to match. Upon close observation, the neon-colored catsuit almost feels like a modernized take on Jennifer Lopez's unforgettable jungle print dress at the 2000 Grammys. Check out Dua's full look for yourself ahead and tell us it's not giving you a little deja vu.