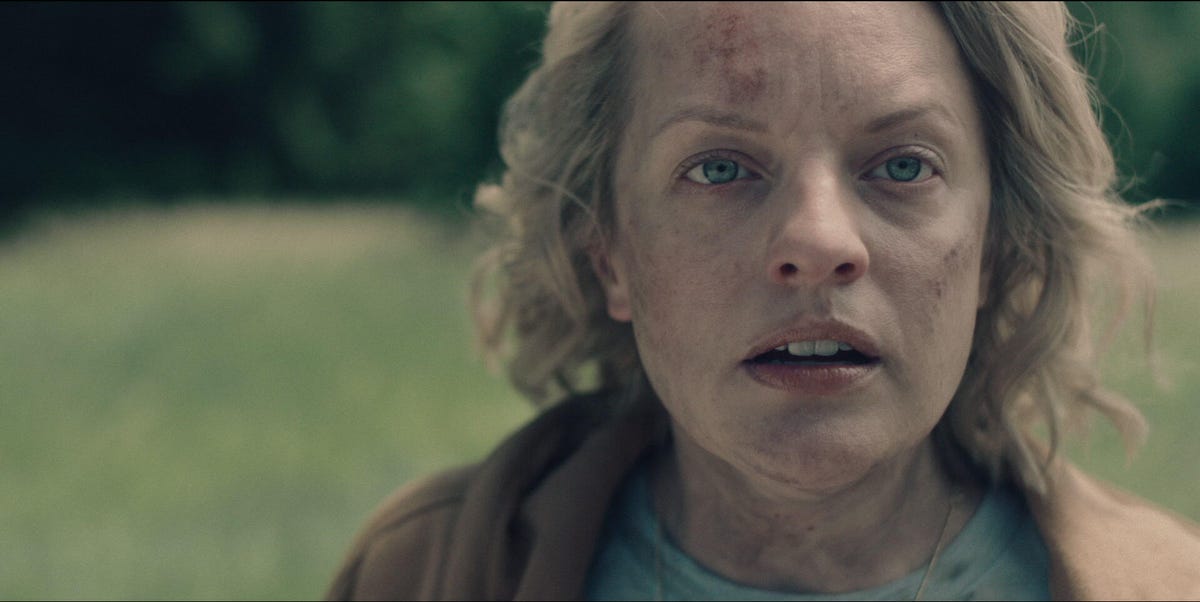 The Handmaid's Tale has been renewed for a sixth and final season on Hulu, and the news arrived just days before the premiere of season 5.
"It has been a true honor to tell the story of Margaret Atwood's groundbreaking novel and chillingly relevant world, and we are thrilled to bring viewers a sixth and final season of The Handmaid's Tale," Bruce Miller, the show's creator, showrunner, and executive producer, said in a statement. "We are grateful to Hulu and MGM for allowing us to tell this story, which unfortunately has remained as relevant as ever throughout its run, and are in awe of our incredible fans for their unwavering support, and without whom we never would have gotten to this point."
The Handmaid's Tale, adapted from Margaret Atwood's seminal 1985 novel of the same name, first premiered on Hulu in 2017. Tackling timely themes of misogyny, patriarchy, women's bodily autonomy, and reproductive rights, the series deeply resonated with viewers in the midst of the #MeToo movement and Trump's presidency. Through the years, it has taken home 15 Emmy Awards and made history as the first streaming title to win in the Outstanding Drama Series category. It won a Peabody Award as well.
No synopsis or potential release date for season 6 have been announced yet, but here's everything else we know so far.
When does The Handmaid's Tale season 6 come out?
Hulu has not announced an exact date yet, but there may be a long wait ahead. Elisabeth Moss—star, director, and producer—told ELLE.com that "it feels like it's going to be so long until you guys get to see anything else. And I apologize personally for that, but every season we do gets bigger, and it takes longer to make every time. And because it's the final season, we really want to make sure that it's exactly what we want to do."
At the time of the interview in November, Moss told us that the Handmaid's team is "starting to very, very, very preliminary soft-prep season six."
What will the final season be about?
The season 5 finale seemed to set up a few storylines for season 6: June and Serena, now a new mother, run into each other on the train on their escape from Canada. What will they do once they get off the train and how will their relationship continue to develop? Will they team up against Gilead? Meanwhile, Luke faces arrest for murder back in Toronto and Nick finally seeks freedom in Canada. We've still yet to see what becomes of Commander Lawrence's plans for New Bethlehem too.
Further, Janine is taken away after ruining her chances of being posted in Mrs. Putnam and Commander Lawrence's home (and reuniting with her daughter Angela). The Eyes' capture of Janine infuriates Aunt Lydia; what will she do to save her? And will we see Esther again? And, once again, will June finally get Hannah back?
As for her hopes for June, Moss told ELLE.com: "I think that it's going to be a season where June is going to figure out who she is and who she's going to be for the rest of her life. … The fight is not just about one individual; it's much larger than that. And I think she is, in season five, getting to that place where she's realizing that. And then season six is going to be very much about that, and then about all the characters figuring out whose side they're on and what their next move is.
"I think the one thing that we always say is that we do shoot the show through the specific lenses of these characters. I don't think we feel an obligation to tie up the entire story of Gilead, especially not because we've got the sequel coming up in The Testaments. So we do have the opportunity to continue the story. But as far as June, I think she's on her way to becoming the heroine that she will be."
Who will be in the season 6 cast?
Currently, the cast includes Elisabeth Moss (June, and an executive producer), Bradley Whitford (Commander Lawrence), Yvonne Strahovski (Serena Joy), Max Minghella (Nick Blaine), O-T Fagbenle (Luke), Samira Wiley (Moira), Ann Dowd (Aunt Lydia), Madeline Brewer (Janine), Amanda Brugel (Rita), and Sam Jaeger (Mark Tuello).
The stars recently celebrated the Handmaid's renewal news in a video posted on social media in early September. They said we'll have to "wait and see" what happens in the series' closing chapter and thanked fans for their support through the years.
"When we started this journey in season 1, we bore no more. In season 2, we reclaimed our name. In season 3, we set ourselves free. In season 4, we preyed together. In season 5, you'll see how some sins can't be washed away. And as to season six, our sixth and final season, well, you'll just have to wait and see. We can't thank you enough for supporting the show over the years. Much love to you all. Under his eye."
Could Emily come back?
Emily (Alexis Bledel) is notably missing in the fifth season following Bledel's exit from the series. While the show says that Emily went back to Gilead, Miller hints at the possibility of her return for the final season. "That character was not at the end of her journey as far as we were concerned," he told Entertainment Tonight. He added that he and his the team were mindful "to [leave] that door open."
Will there be a spin-off?
Handmaid's Tale's sixth season won't be the last we see of Gilead onscreen; Miller is currently adapting Atwood's 2019 book The Testaments, which takes place years after the events of Handmaid's Tale. Further production details and a potential release date are still unknown.
The Testaments: The Sequel to the Handmaid's Tale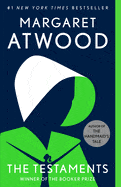 The Testaments: The Sequel to the Handmaid's Tale
Now 28% Off
O-T Fagbenle even has a theory that season 6 may set up the Testaments spin-off in some way. "I imagine to some extent, they're gonna have to start heading in that direction. For consistency's sake," he told E! News. But that remains unconfirmed.
This story has been updated.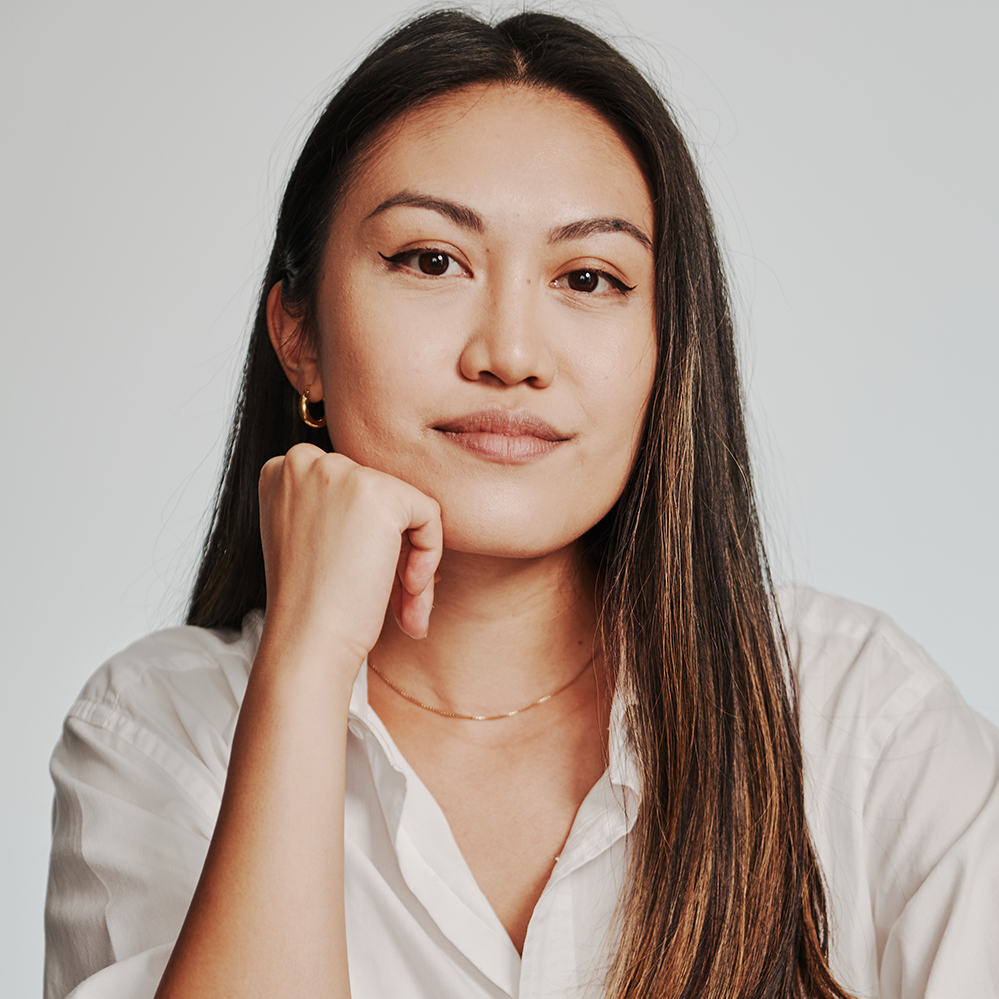 Erica Gonzales is the Senior Culture Editor at ELLE.com, where she oversees coverage on TV, movies, music, books, and more. She was previously an editor at HarpersBAZAAR.com. There is a 75 percent chance she's listening to Lorde right now.