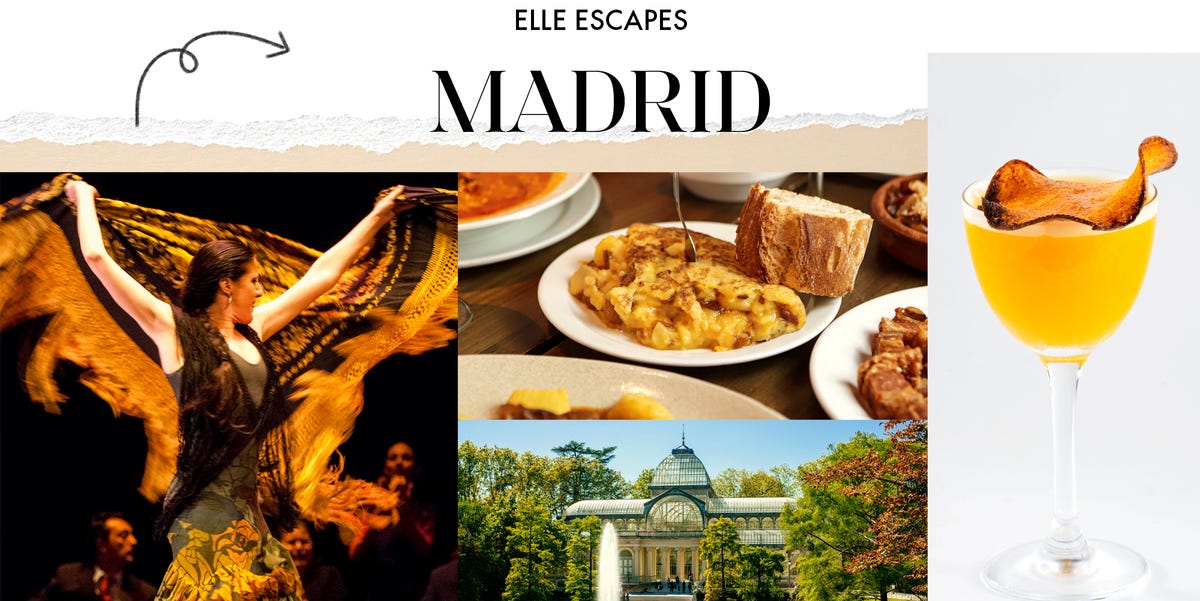 When I used to think of famous Spanish cities, the country's beachier, tourist-heavy destinations, like Barcelona or Ibiza, would immediately come to mind. But these days, I'm making the case for Madrid, Spain's beautiful, historic central capital. The landlocked city is known for its abundance of prestige art museums, tapas bars, and nightclubs that will keep you out until six in the morning—but it also has some surprise treasures, like a giant park west of the city center, where you can hop in a cable car or bike among the trees, and the legendary Sunday flea market, El Rastro, known for vintage pieces. But if you want to experience it all, don't get too distracted; tackling Madrid's high points takes some planning. Here's what to see, eat, drink, and—most importantly, after you've downed your third tortilla—sleep.
What to See
Paseo del Arte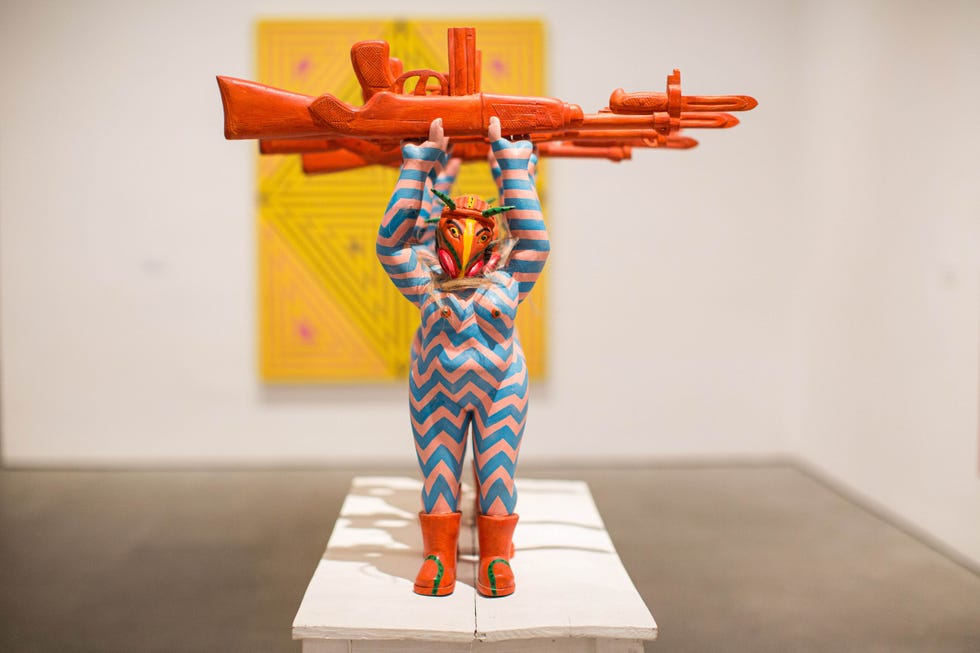 SOPA Images//Getty Images
Conveniently, three of Madrid's most renowned museums are situated in a small triangle known as the Paseo del Arte, or "Art Walk" in English. From north to south, there's the Museo Nacional Thyssen-Bornemisza, featuring paintings from the 13th to the 20th centuries; the Museo Nacional del Prado, which holds several Spanish masterpieces and is considered by some to be "the most important museum in the world for European painting"; and, finally, the Museo Nacional Centro de Arte Reina Sofía, a gallery of contemporary art, including Pablo Picasso's "Guernica," one of the globe's most influential anti-war paintings. You might not be able to squeeze all three into a trip, but don't leave without visiting at least one.
Flamenco Dancing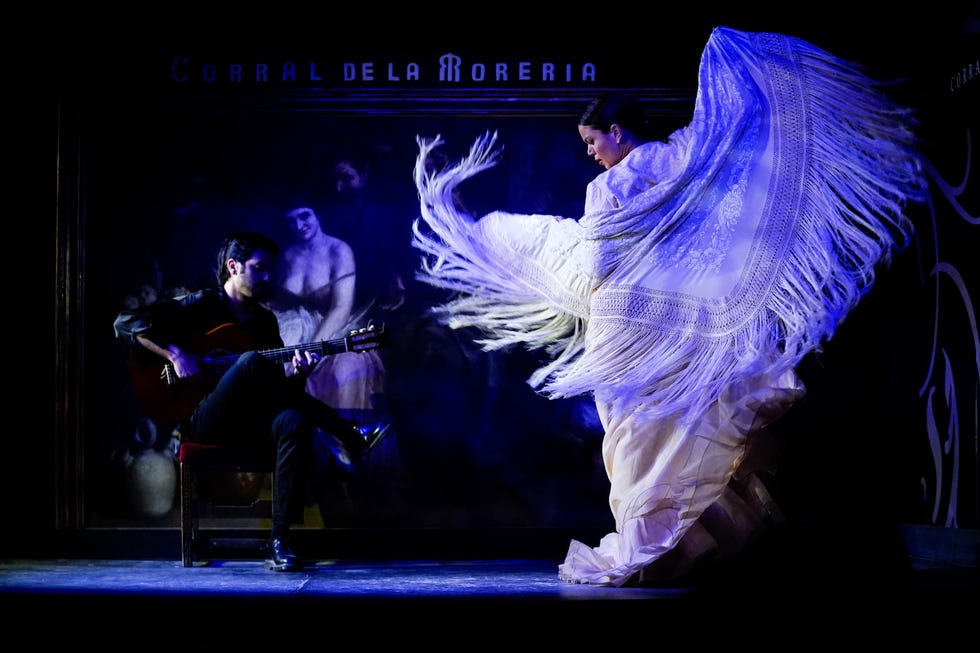 Europa Press News//Getty Images
Across Madrid, there are countless tablaos, or flamenco theaters, where you can see the passionate dancing that's become synonymous with the city. Pick one (this venue has a Michelin star restaurant, while another was recommended to me by a local) for a night of once-in-a-lifetime live music and performance—and probably a few drinks as well.
El Retiro Park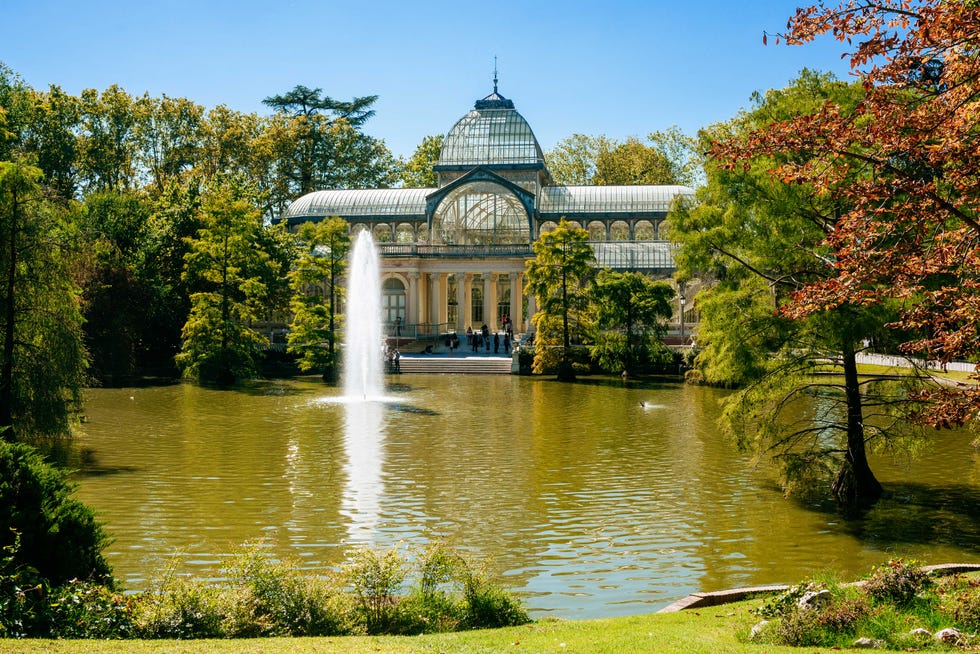 F.J. Jimenez//Getty Images
I spent two glorious occasions exploring Madrid's most famous park. One morning, I walked the endless tree-lined paths on a mission to see some of its gems, like the Rose Garden, Crystal Palace, and statue of the Fallen Angel. Another time, I spent the afternoon rowing boats in the park's largest lake. Either way, you can't go wrong.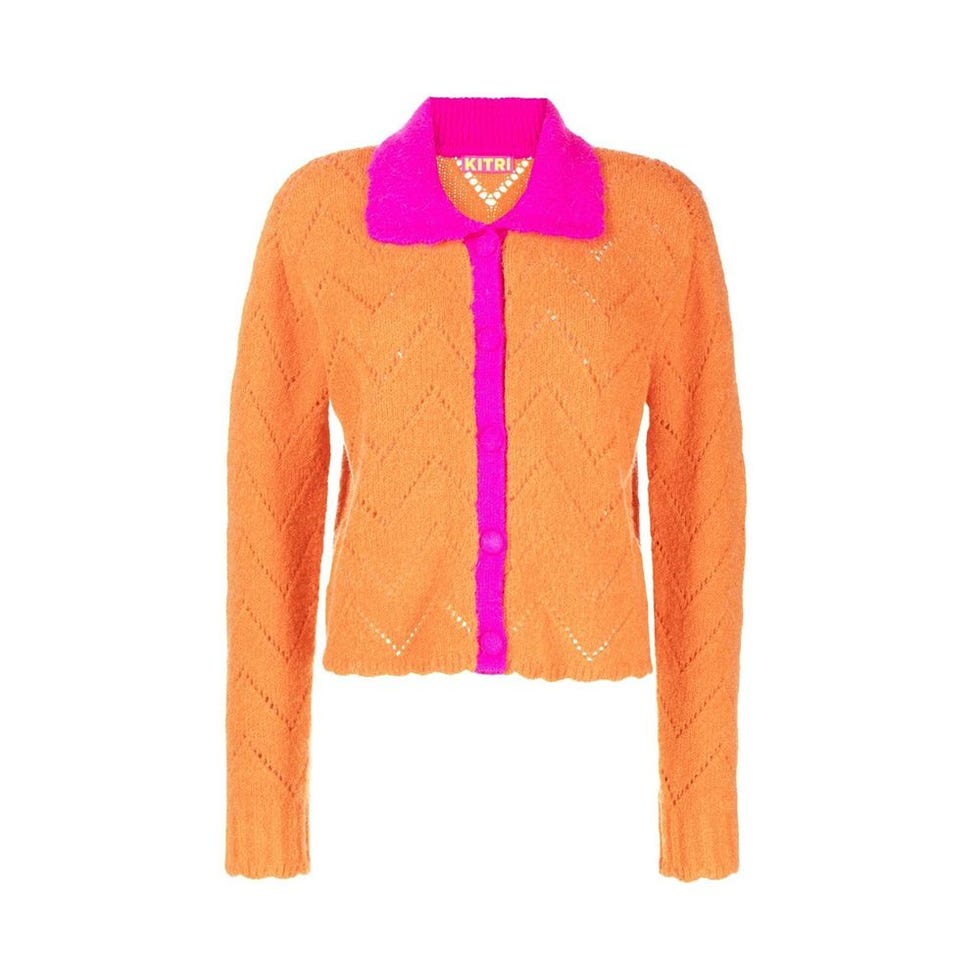 Kitri Dolly Pointelle Cardigan
Credit: Courtesy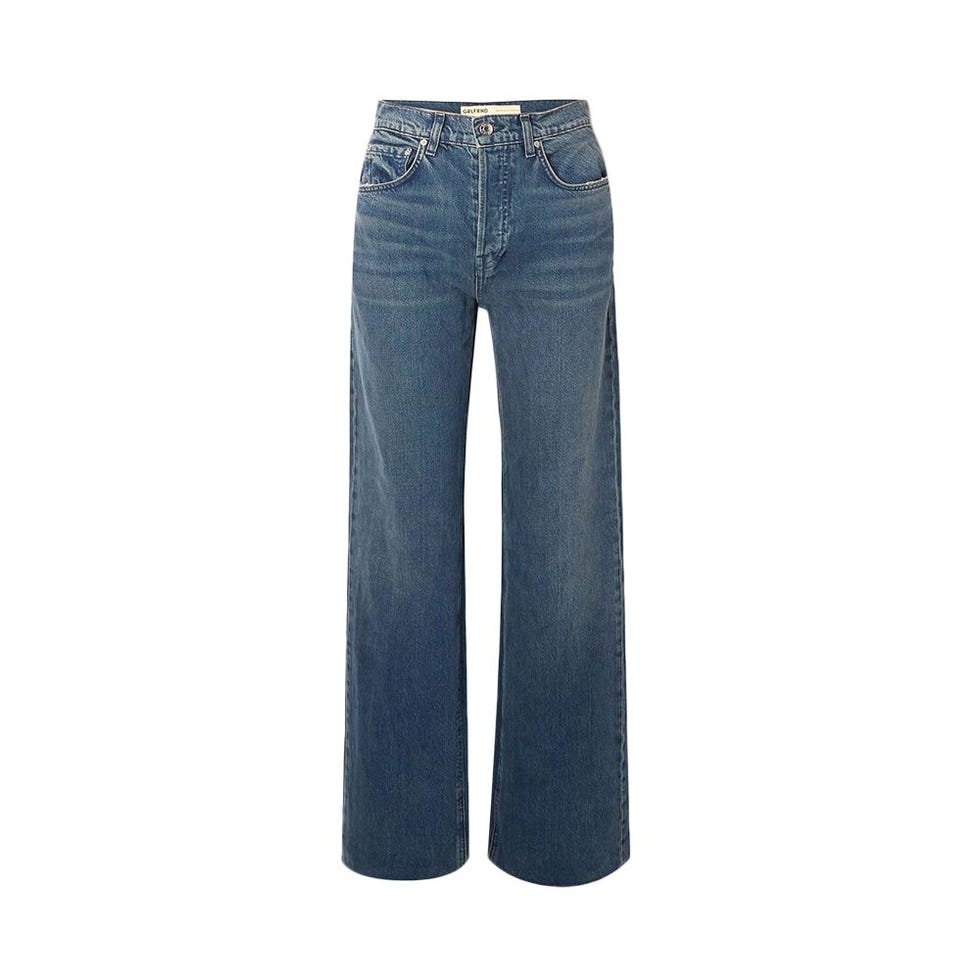 GRLFRND Brooklyn High-Rise Straight-Leg Jeans
Credit: Courtesy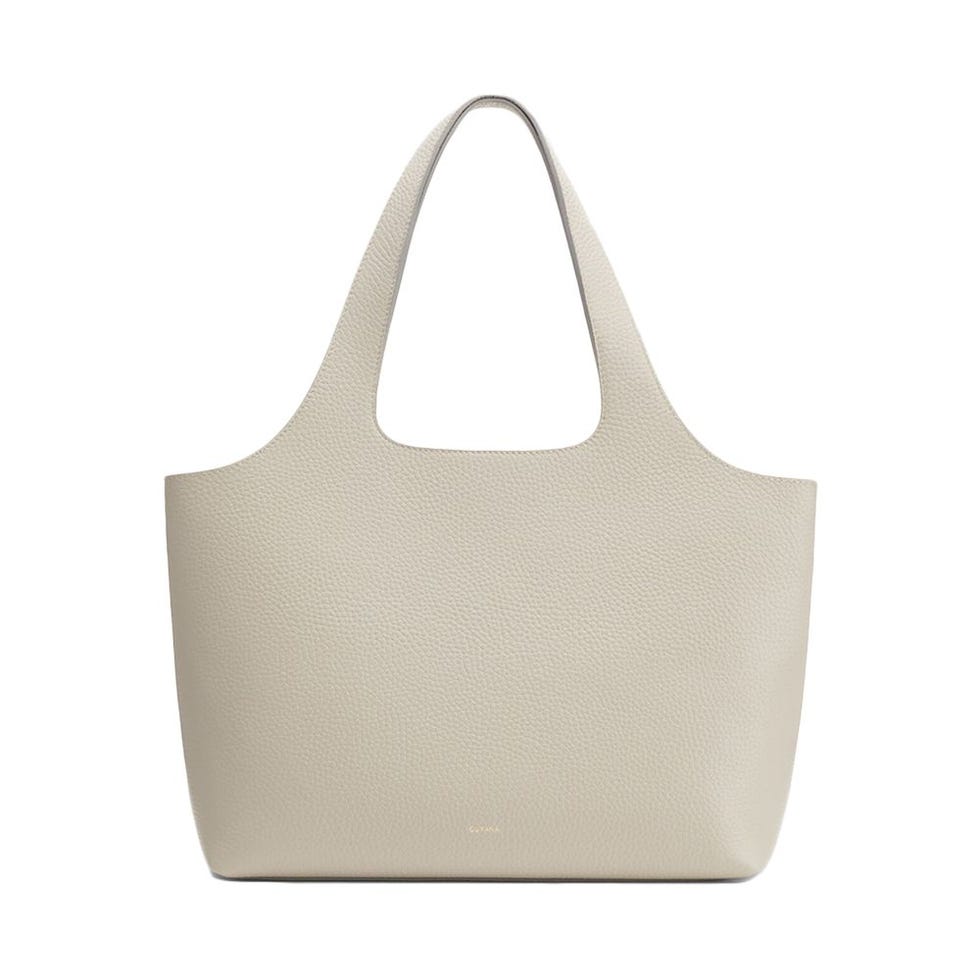 Cuyana System Tote
Credit: Courtesy
Where to Eat
Casa Dani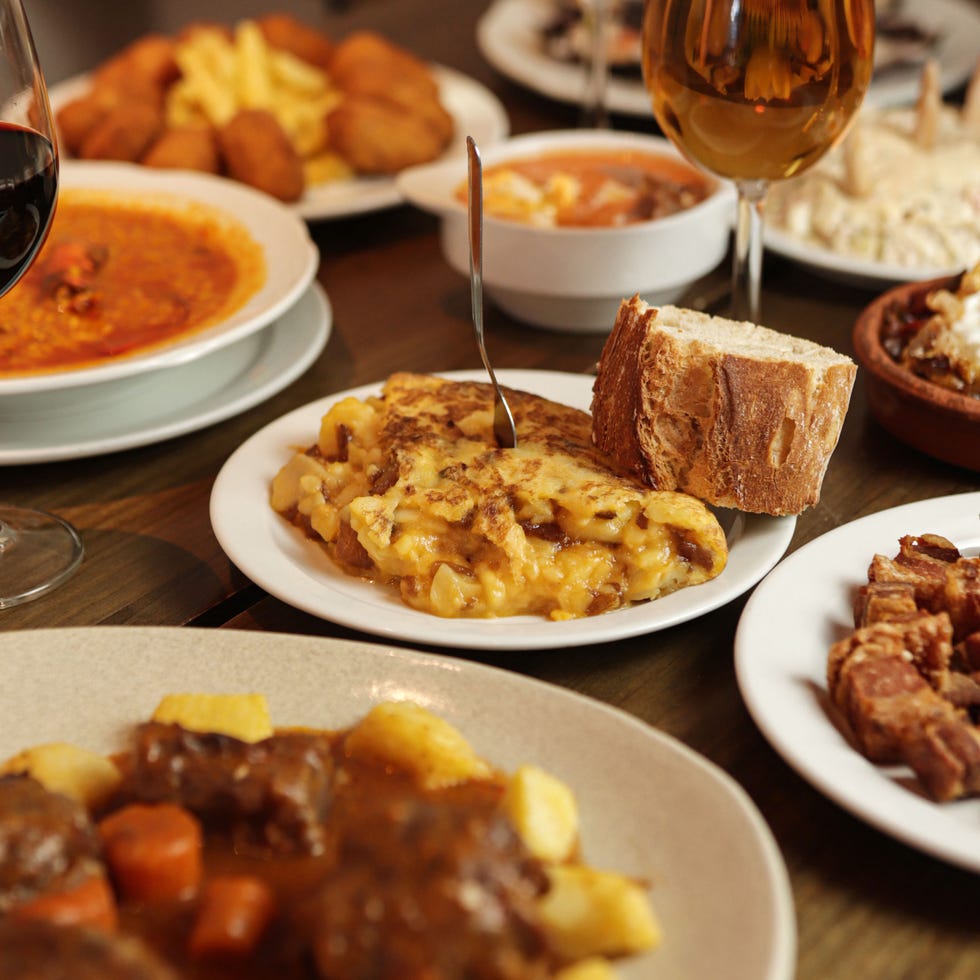 Courtesy
Every local I met in Madrid named this as one of their favorite spots to get tortilla, a traditional omelette made with eggs and potatoes. The beloved eatery is located at the back of the Mercado de la Paz, a covered market in the Salamanca neighborhood with a number of produce stalls. You can either wait your turn in the (very long) line to eat in, or do what I did, and go to the (much shorter) takeaway line, and devour your tortilla huddled on a bench outside.
Chocolateria San Ginés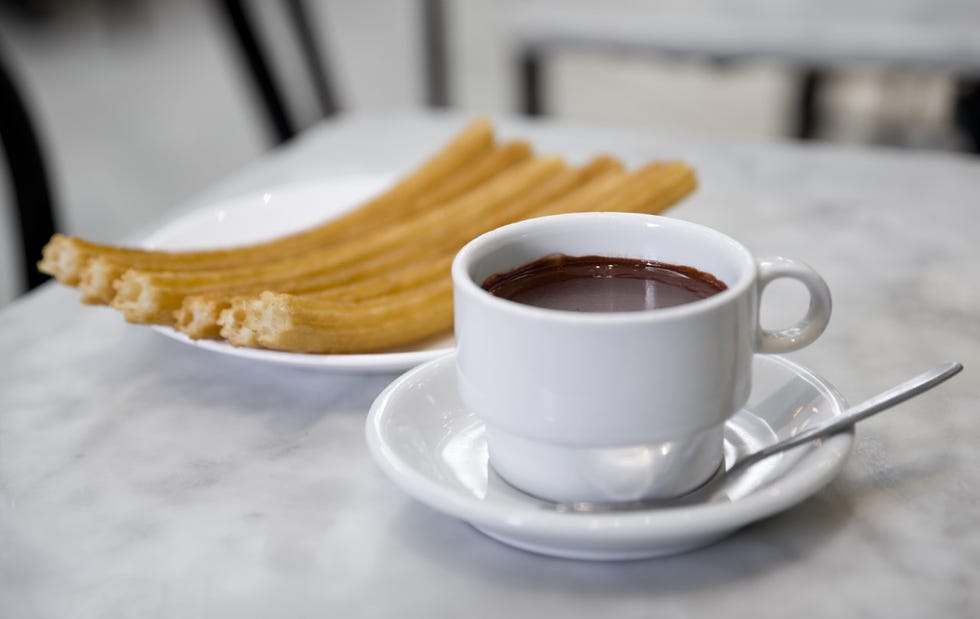 Courtesy
Tucked in the corner of a small alley is Chocolateria San Ginés, a green-and-white cafe that was first founded in 1894 and is still best known for its churros with chocolate. Thankfully, the shop is open 24 hours a day from Wednesday to Sunday, giving you plenty of time to indulge. If afterwards, you're still in need of a sugar fix, walk a few minutes over to La Mallorquina for napolitanas de chocolate, a warm puff pastry filled with chocolate. Post-dessert naps—ehem, siestas—are recommended.
The Omar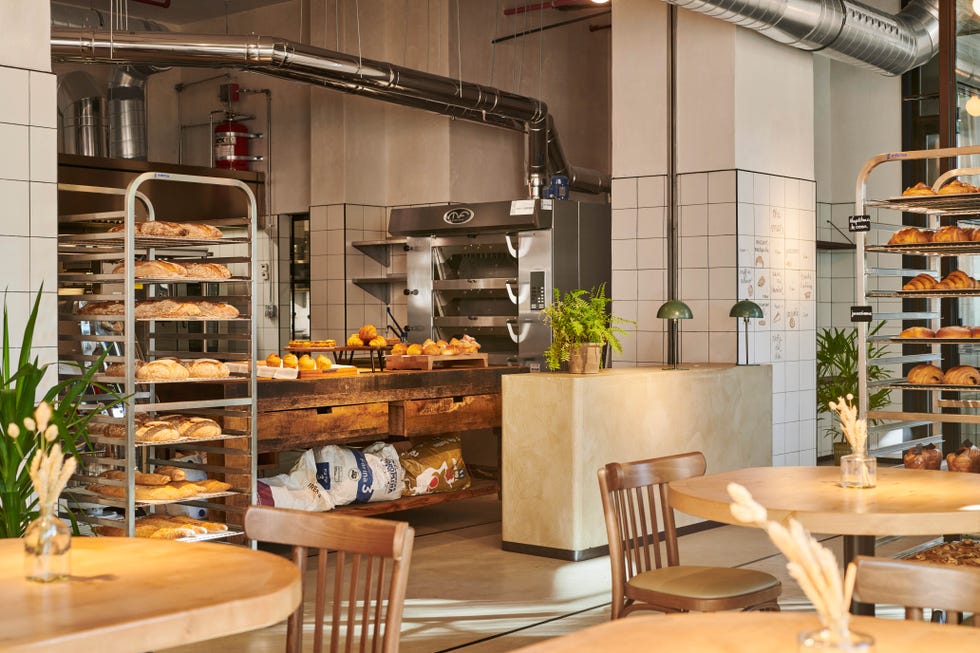 Courtesy
Inside the recently built Thompson Madrid hotel (more on that below) is The Omar, a bakery-bistro helmed by the award-winning Grupo la Ancha. I could vouch for the bakery's morning pastries or the restaurant's gooey, pungent tarta de queso, but the reason The Omar will actually be your saving grace during a carb-heavy trip to Madrid is its offerings of fresh produce- and fish-focused dishes.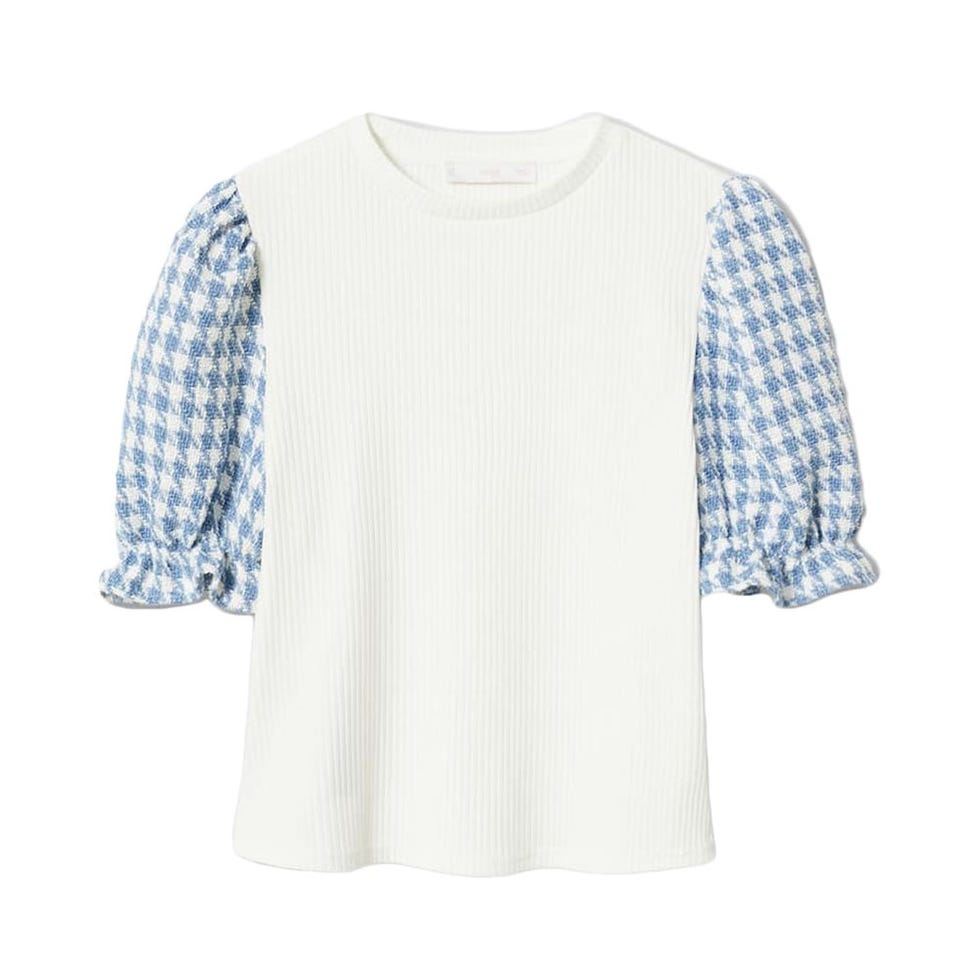 Mango Puffed Sleeves Ribbed T-Shirt
Now 57% Off
Credit: Courtesy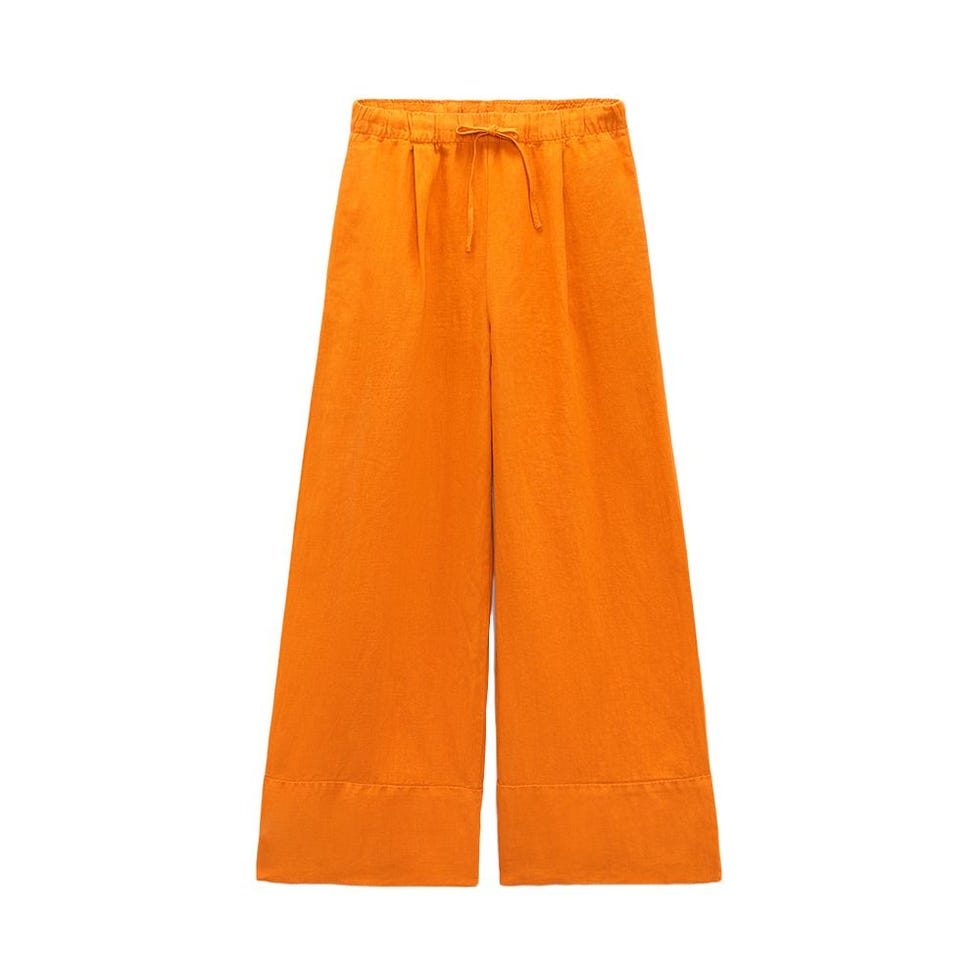 Zara Linen Palazzo Pants
Now 49% Off
Credit: Courtesy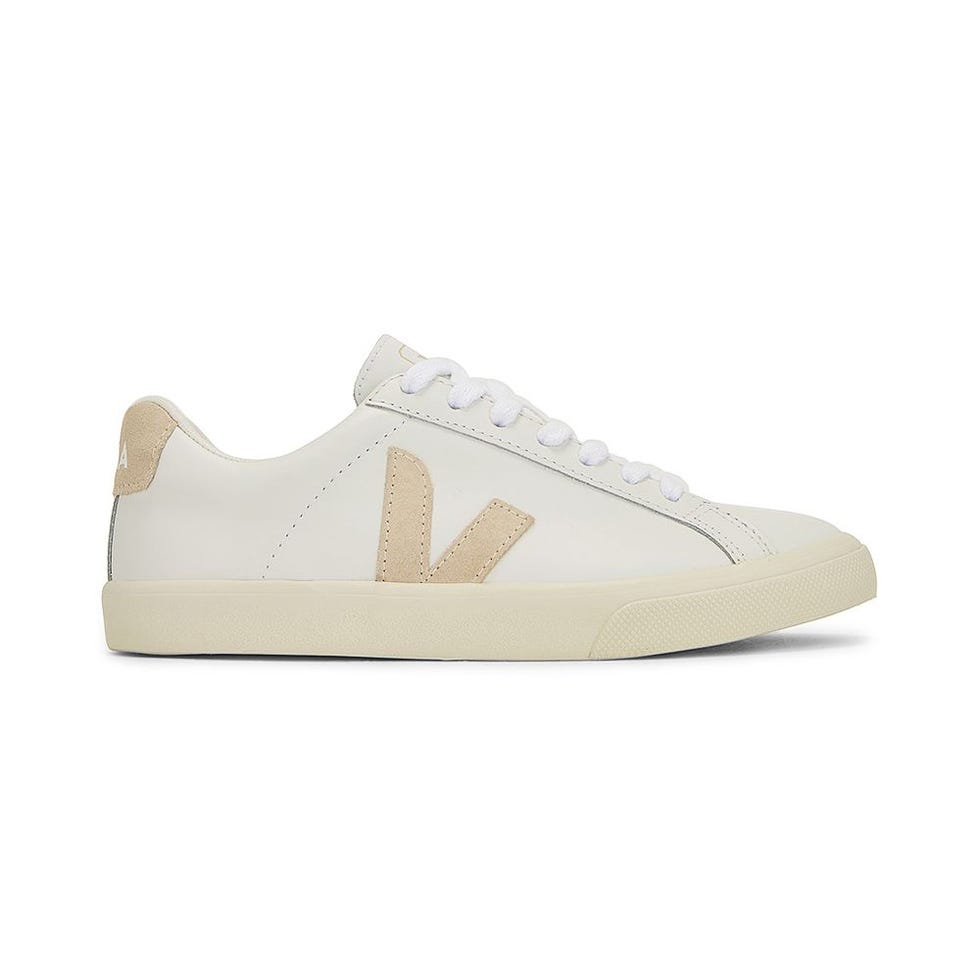 Veja Esplar Logo Sneaker
Credit: Courtesy
Where to Drink
Salmon Guru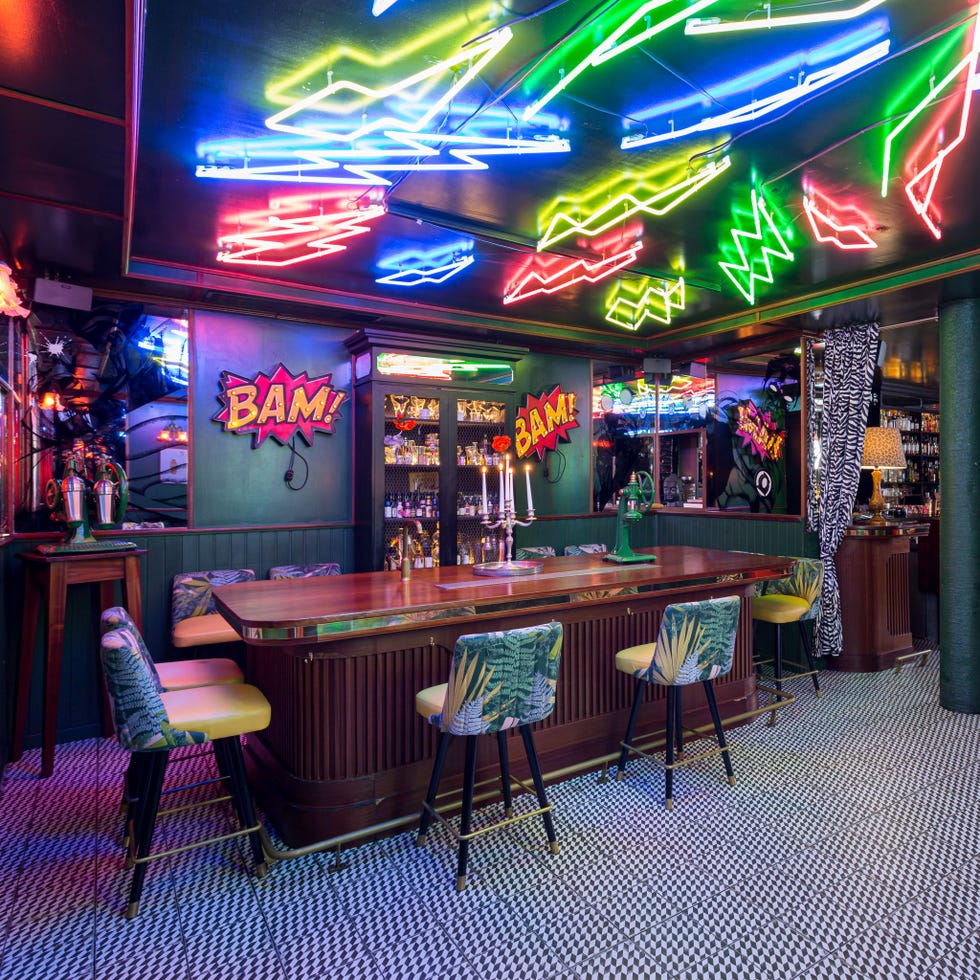 Martin Mendez / Heroes Agency
Arrive early to snag a table at this cocktail bar, whose innovative drinks (think: ingredients like homemade pumpkin jam and cups shaped like dragons) have earned it a spot on the list of the world's 50 best bars. (It's no. 15, for the record.)
Bodega de la Ardosa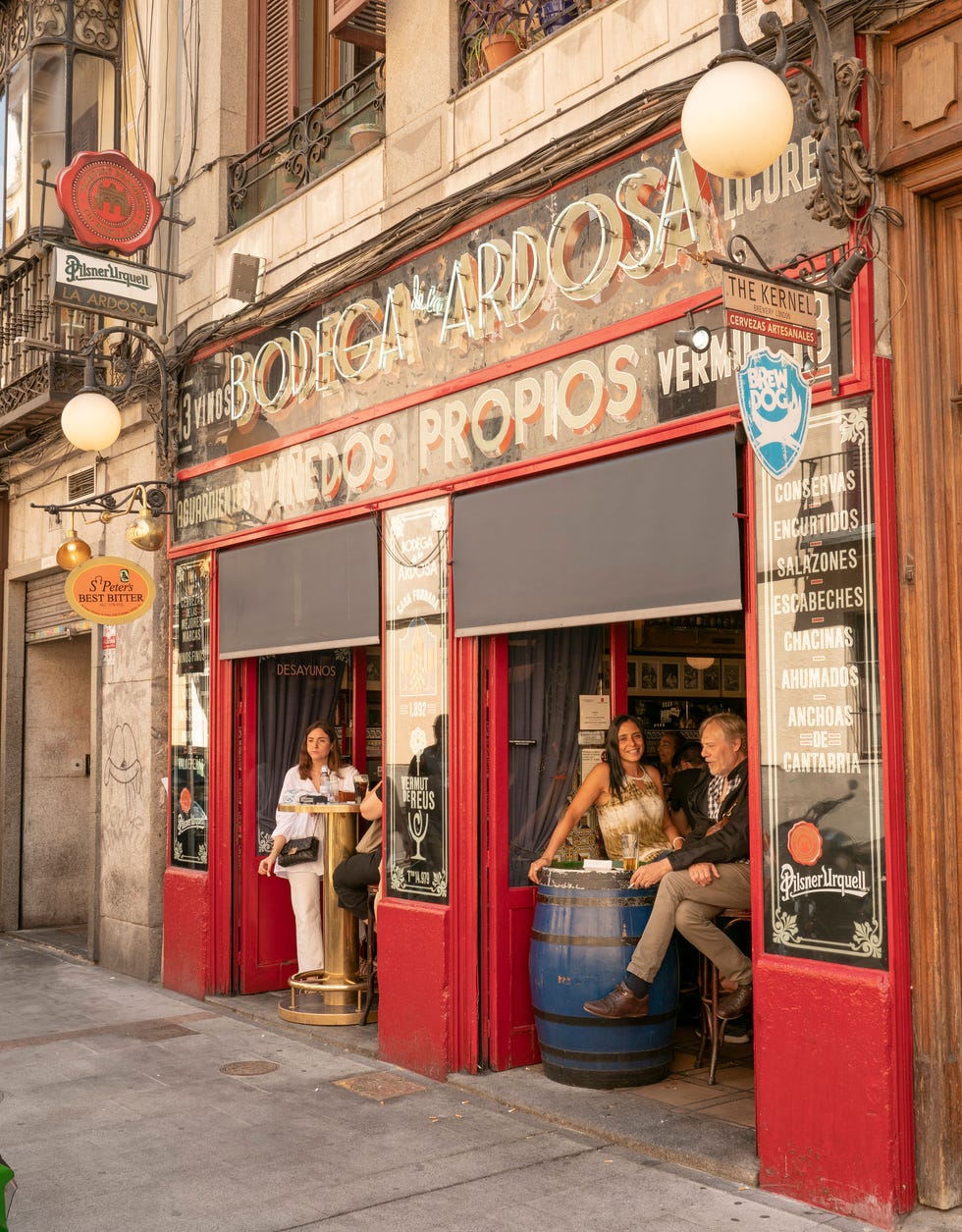 UCG//Getty Images
Unassuming from the outside, this neighborhood tapas bar has been open since 1892 and still stands as a go-to for tourists and natives alike. Grab a table upfront—or crawl under the bar to get to the room in the back—and order the housemade vermouth on tap and one more standout tortilla.
La Venencia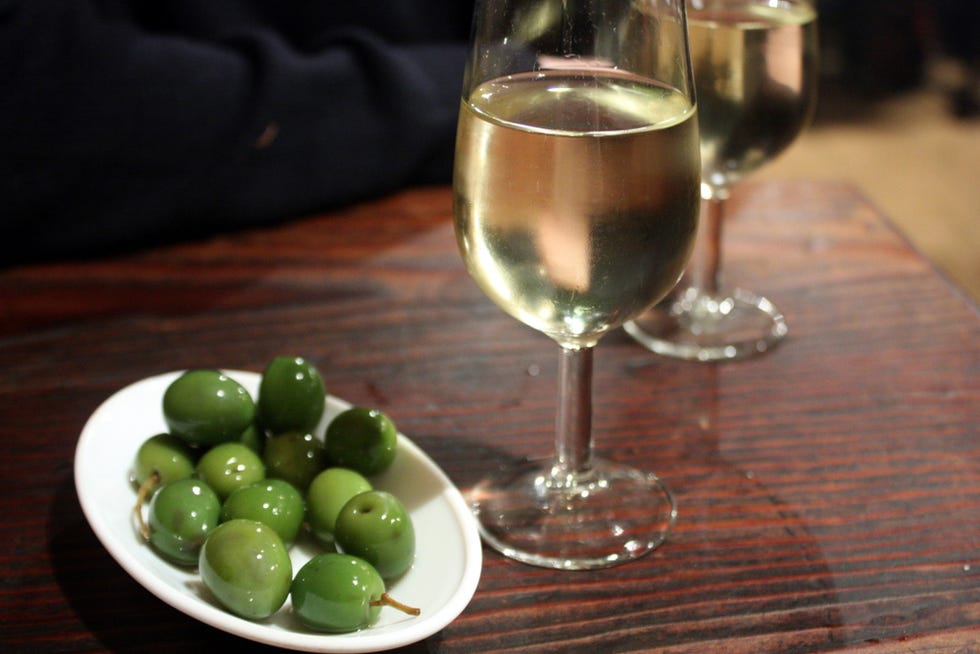 FLICKR/KRISTA
When in Madrid, drink sherry. Or more specifically, drink sherry, i.e. Spanish fortified wine, at La Venencia, a no-frills bar that's been open since 1922 and claims Ernest Hemingway as a former patron. This popular spot doesn't allow photos inside, but you will get olives with your drink, so there's not much to complain about.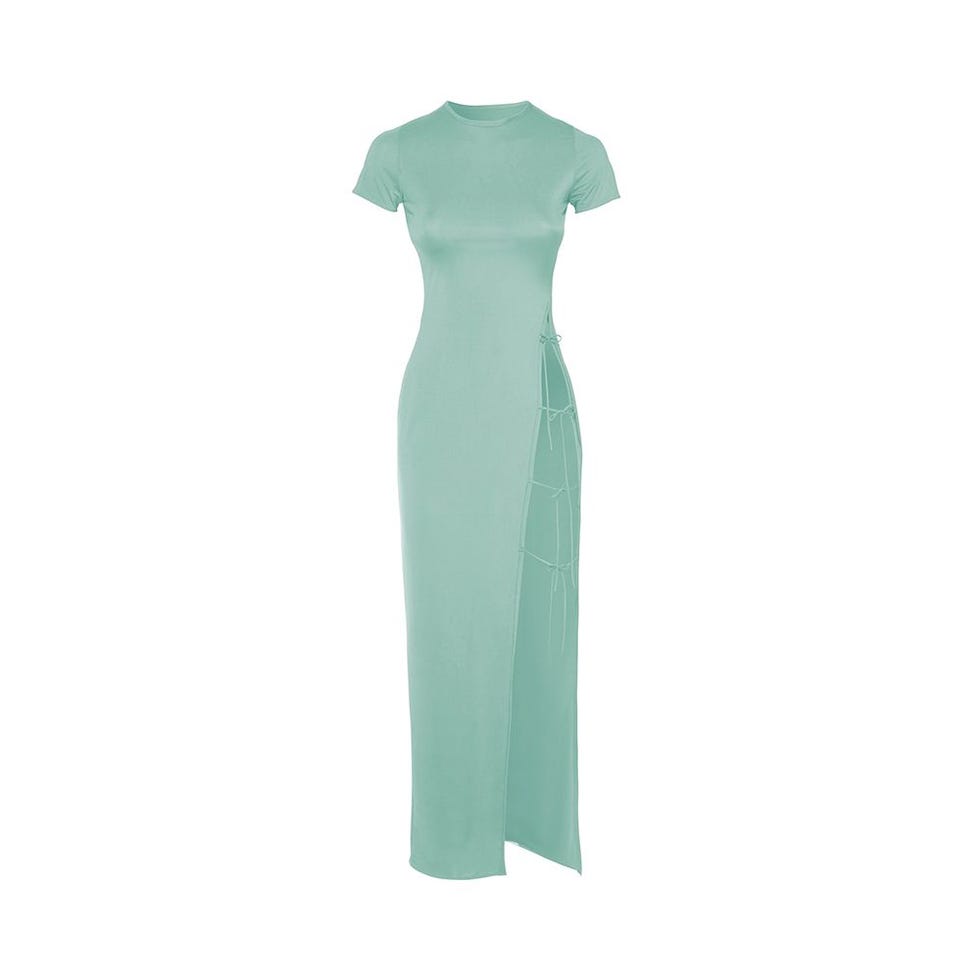 Mother of All Vivian Dress
Now 64% Off
Credit: Courtesy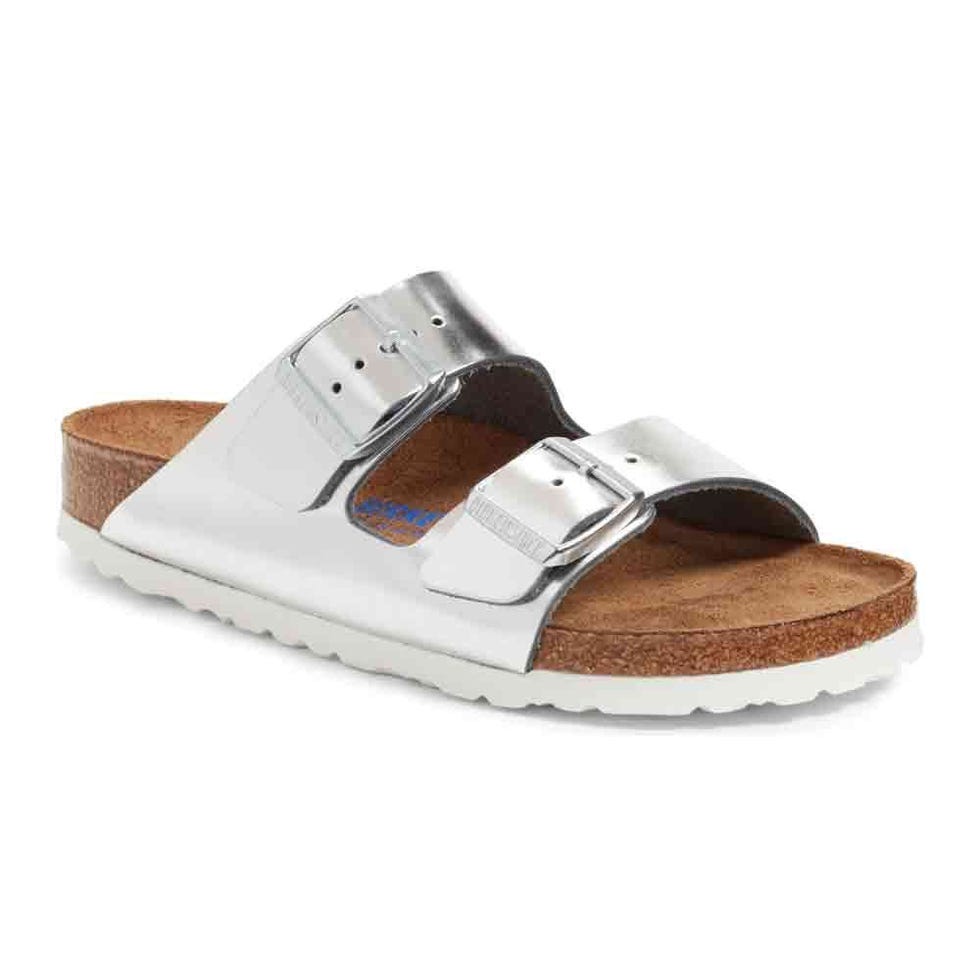 Birkenstock Arizona Soft Footbed Sandal
Credit: Courtesy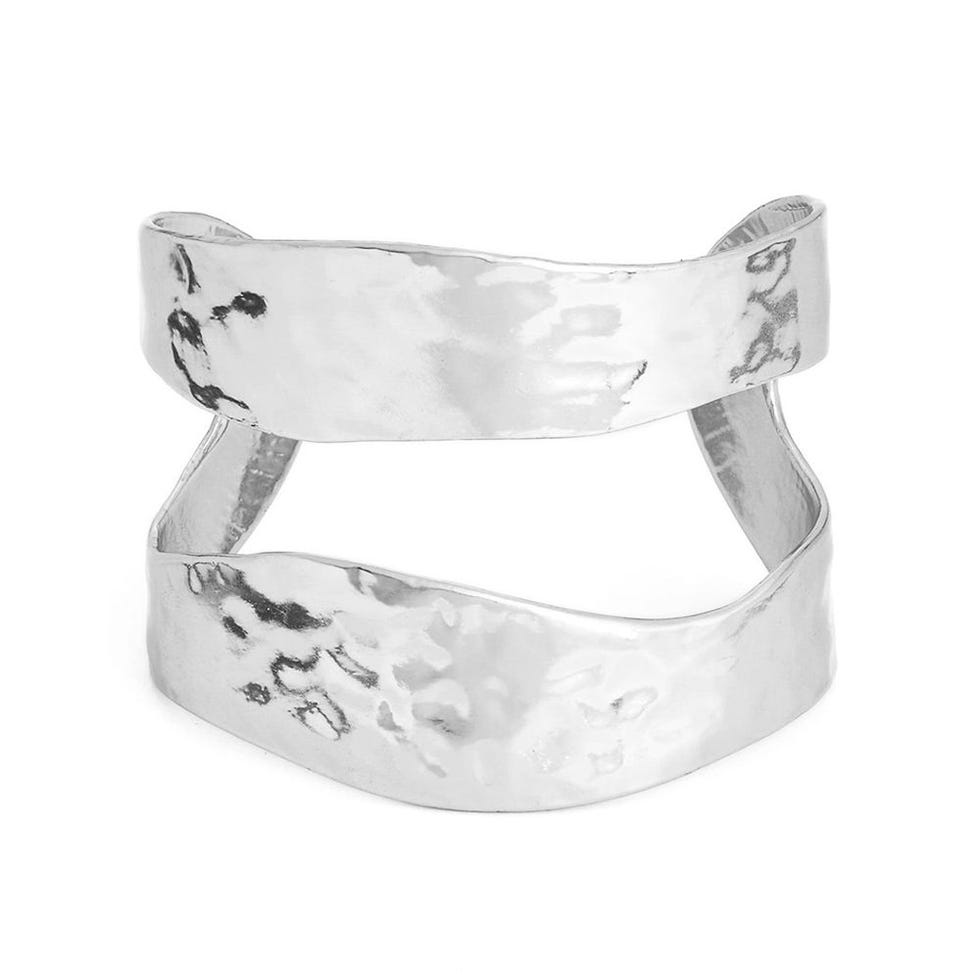 Karine Sultan Split Cuff
Credit: Courtesy
Where to Stay
Thompson Madrid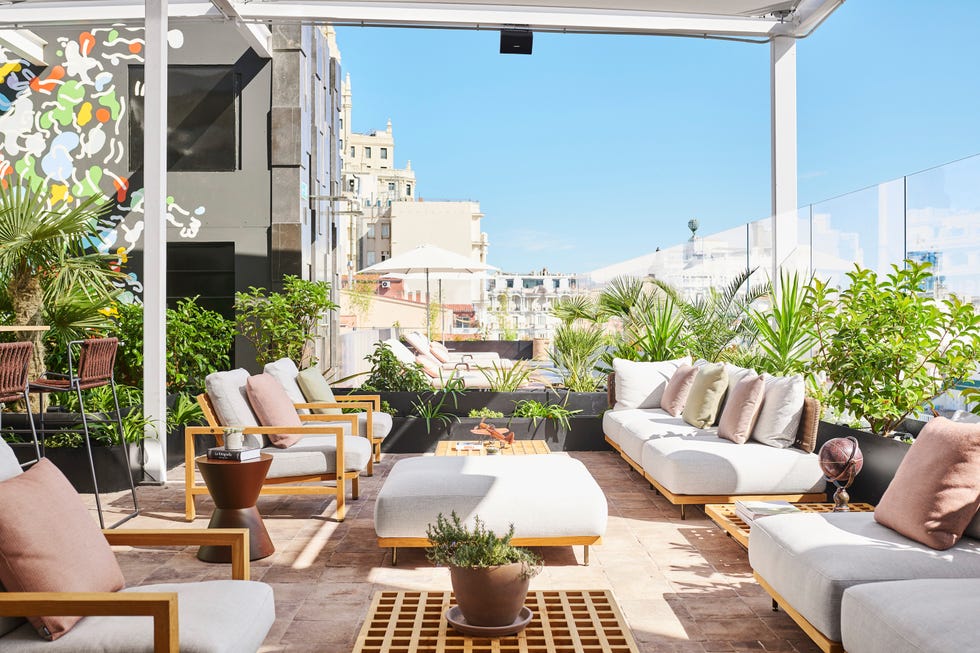 Courtesy
Hyatt's Thompson Hotels have officially landed in Europe with the opening of Thompson Madrid, a modern and luxe 175-room property situated near some of the city's most popular attractions (including nearly everything on this list). A plethora of food and drink options are offered, including the lobby-level Omar; a below-ground piano bar featuring cocktails and live music; and soon, a restaurant-bar on the roof, which already boasts a panoramic view of the city and an outdoor infinity pool. True to its ethos of "Culture Lives Here," the Thompson has also worked to integrate local artists, designers, and other creatives into its ecosystem, making it feel like a destination in and of itself.
Rosewood Villa Magna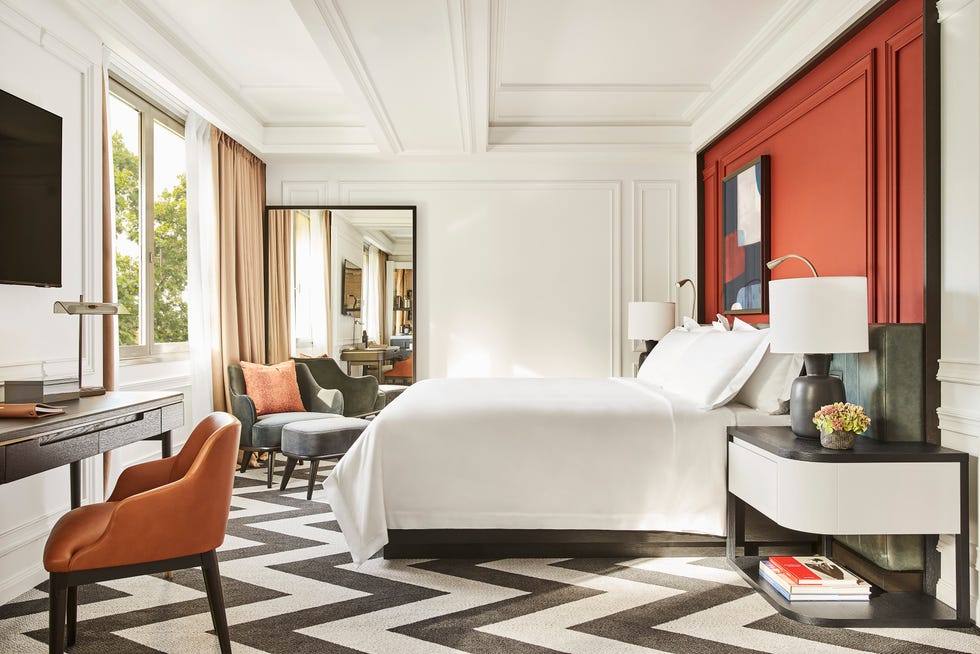 Courtesy
There really is no better word to describe the Rosewood Villa Magna than luxury. Located in the Salamanca district, the hotel has a full-service spa, an on-site pâtisserie, a cocktail bar with an outdoor terrace, and, at their signature restaurant Amós, helmed by the Michelin-starred chef Jesús Sánchez, the best almond cake I've ever had in my life. It's also steps away from the famed Golden Mile, where you'll find Madrid's top fashion designers and boutiques. But most importantly…that almond cake.
Only YOU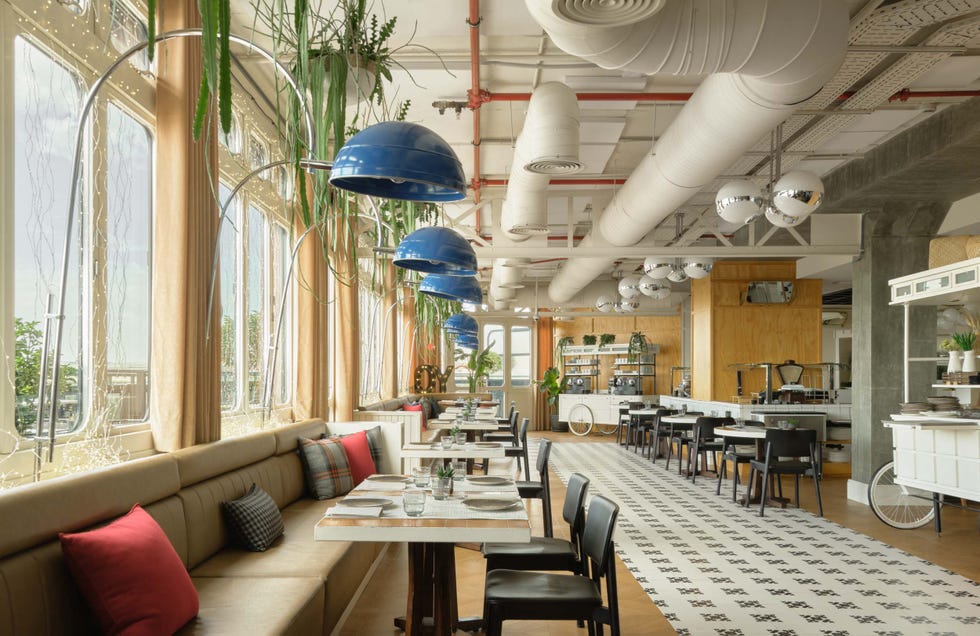 Courtesy
The most affordable option featured here, Only YOU hotels are cozy, stylish, and totally approachable. You can either choose the Only YOU Boutique Hotel Madrid, located in the charming Salesas neighborhood, or the Only YOU Hotel Atocha, located farther south and close to both the Puerta de Atocha train station and El Retiro Park. Both have notable draws: the former features a spa and a comprehensive gluten-free restaurant, while the latter has an in-house barbershop and a rooftop restaurant open year-round. The choice is yours.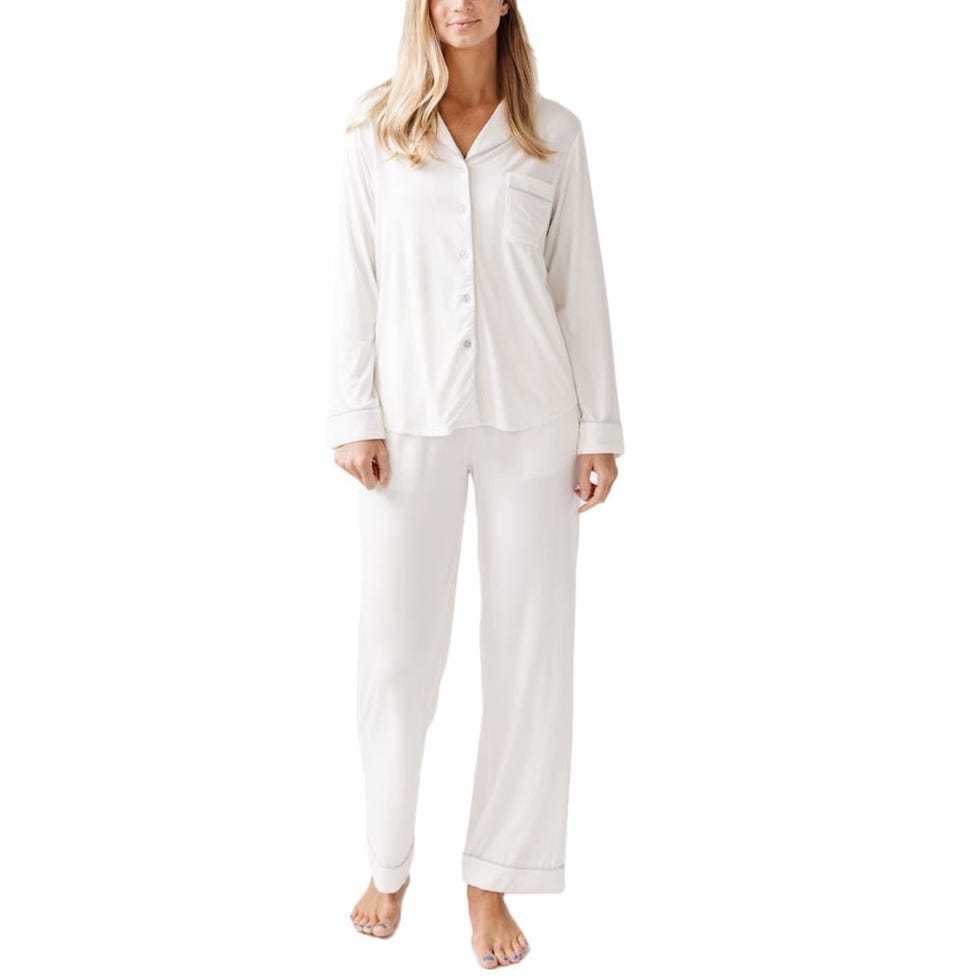 Cozy Earth Long Sleeve Bamboo Pajamas in Stretch-Knit
Now 25% Off
Credit: Courtesy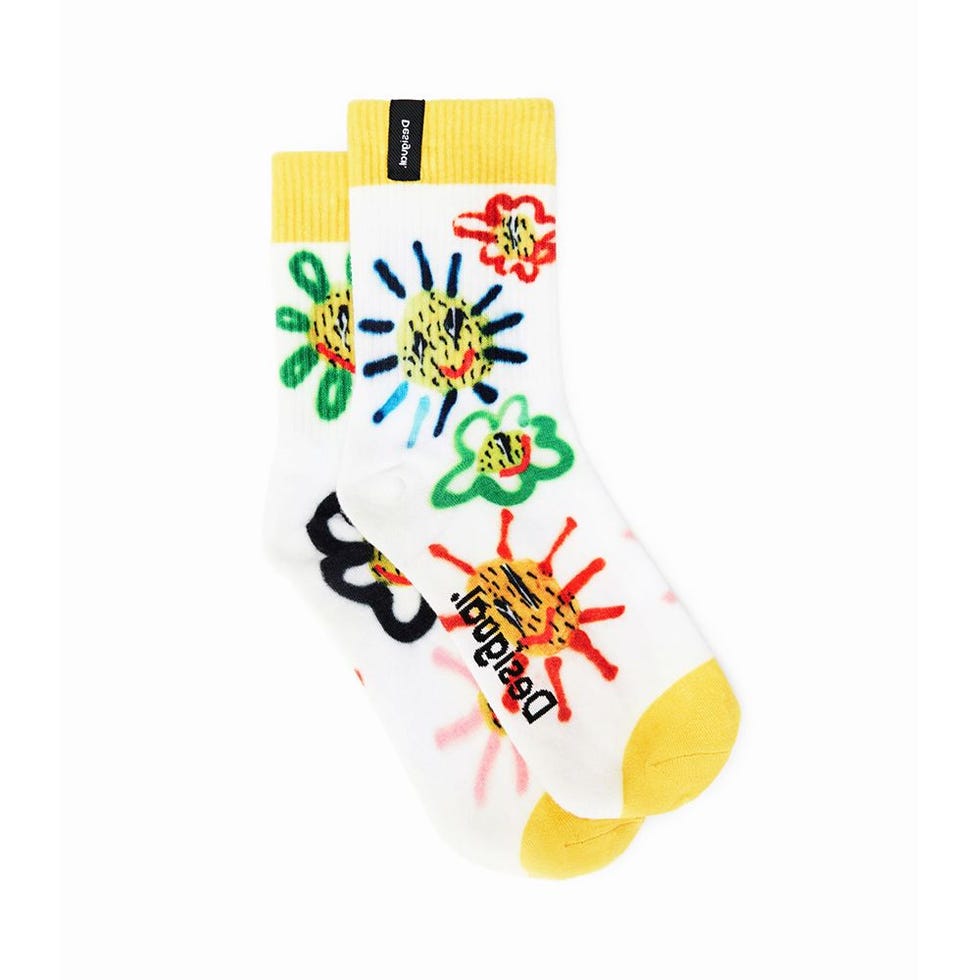 Desigual Socks
Credit: Courtesy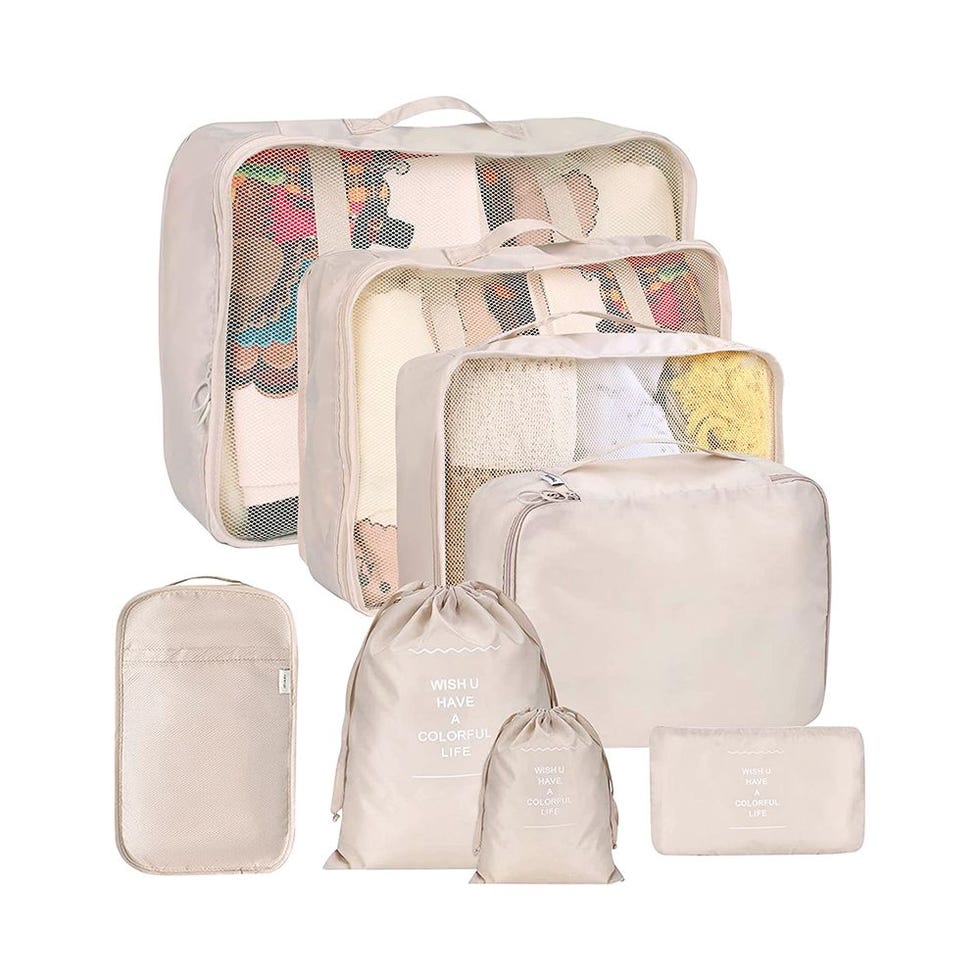 Kingdalux 8-Set Packing Cubes
Beauty Picks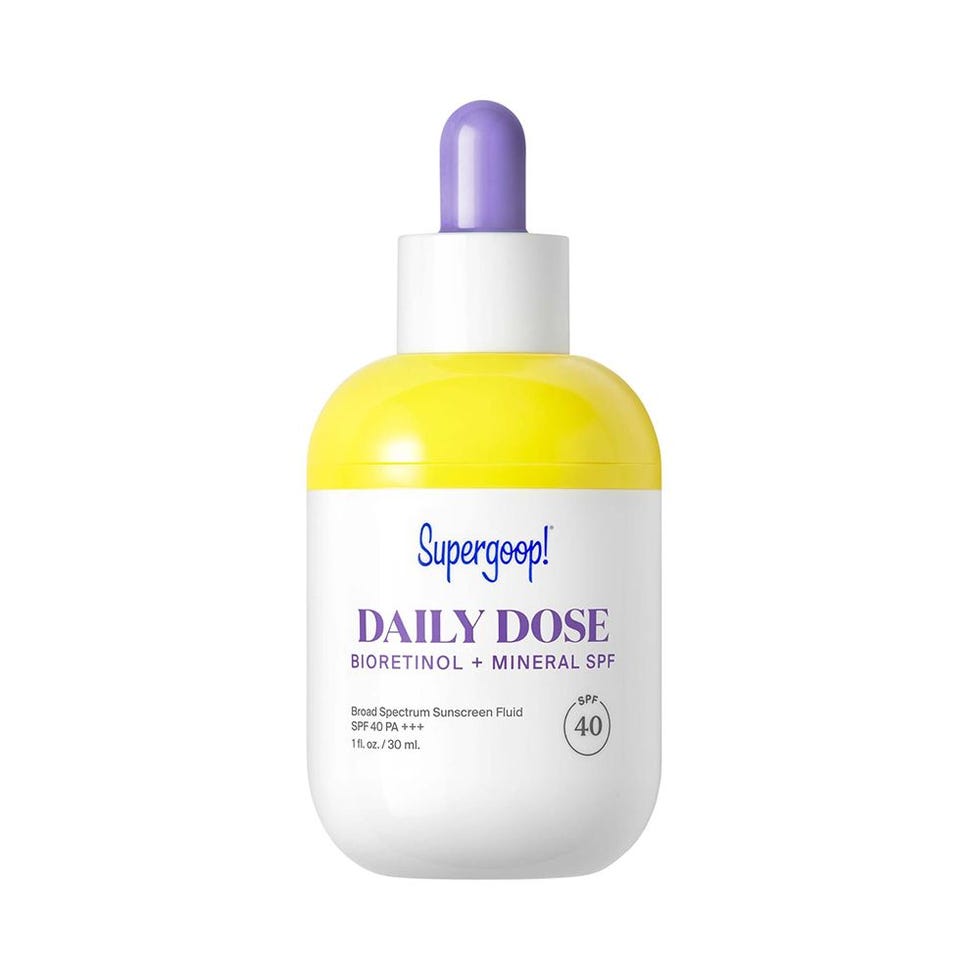 Supergoop Daily Dose Bioretinol + Mineral SPF 40 with Bakuchiol
Credit: Courtesy
Boost collagen and reduce the appearance of fine lines with this bioretinol-infused sunscreen. It's super hydrating, brightening, feels like a serum on your face, and your makeup sits nicely on top. Containing 1 percent bakuchiol, this product nourishes the skin and targets wrinkles, while the 40 SPF protects you from the sun.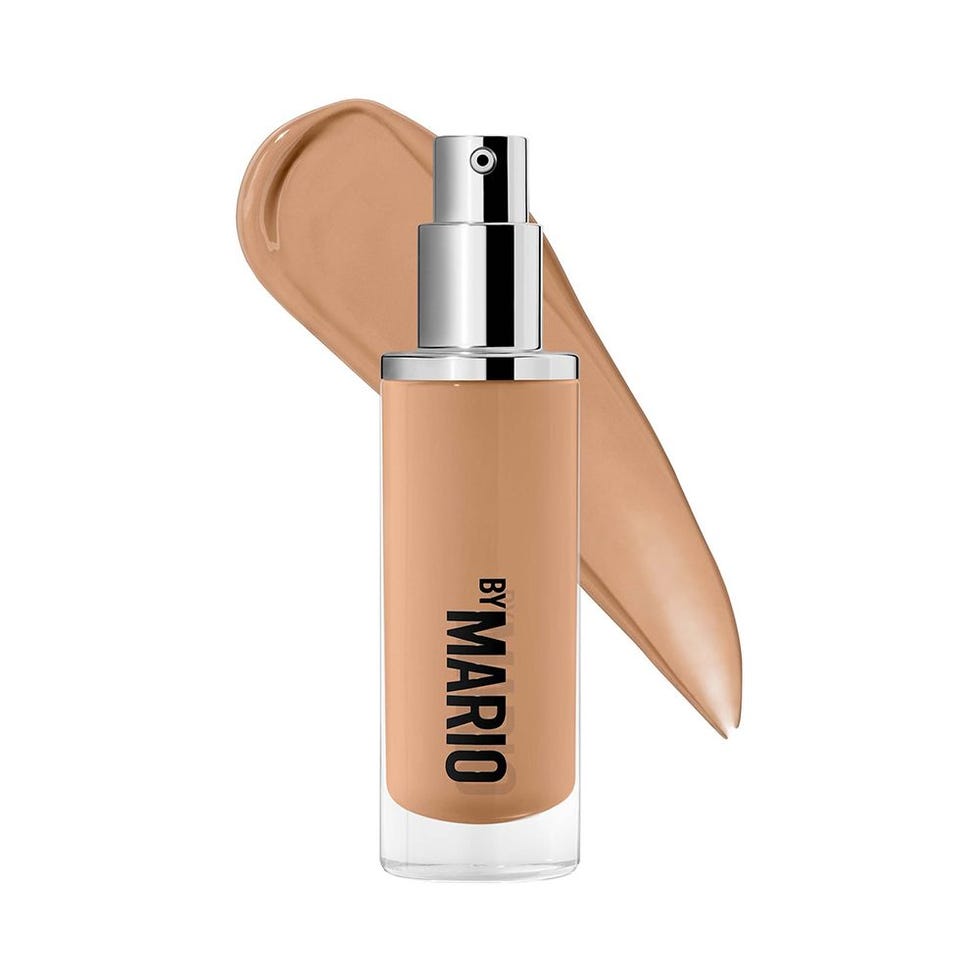 Makeup by Mario Surreal Skin Liquid Foundation
Credit: Courtesy
Here's a foundation that won't settle into your fine lines. This medium-coverage formula is forgiving for acne and hyperpigmentation; however, it allows for the radiance of your natural skin to shine through—by melting right into your skin. Mario Dedivanovic took his time creating this product, so there's a shade for everyone.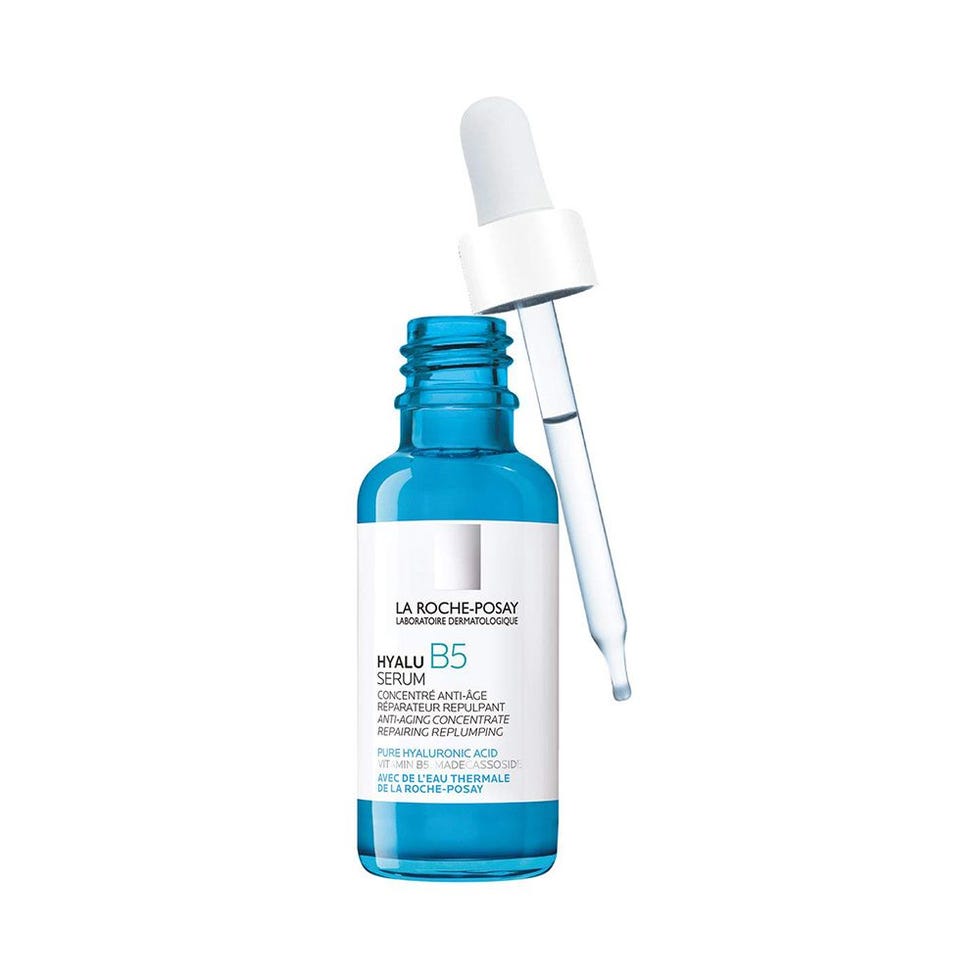 La Roche-Posay Hyalu B5 Pure Hyaluronic Acid Face Serum with Vitamin B5
Credit: Courtesy
Take advantage of the late spring humidity in Madrid, and lock in that moisture to your face. Featuring two types of hyaluronic acids, this serum leaves your skin supple and plump to the touch.
Madison is a senior writer/editor at ELLE.com, covering news, politics, and culture. When she's not on the internet, you can most likely find her taking a nap or eating banana bread.