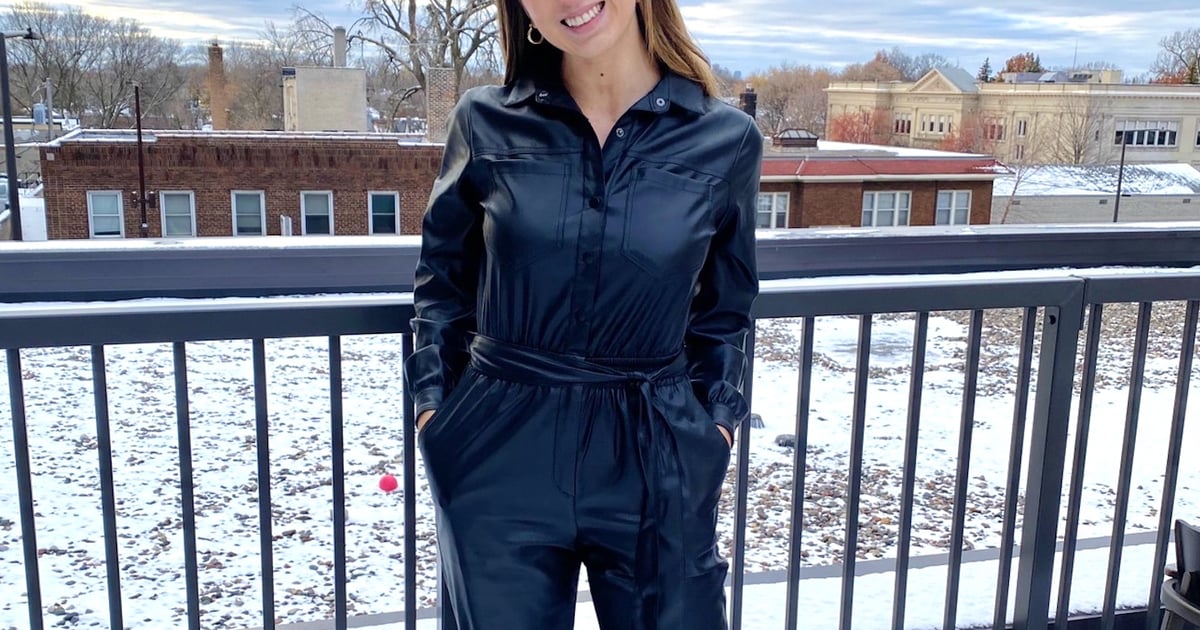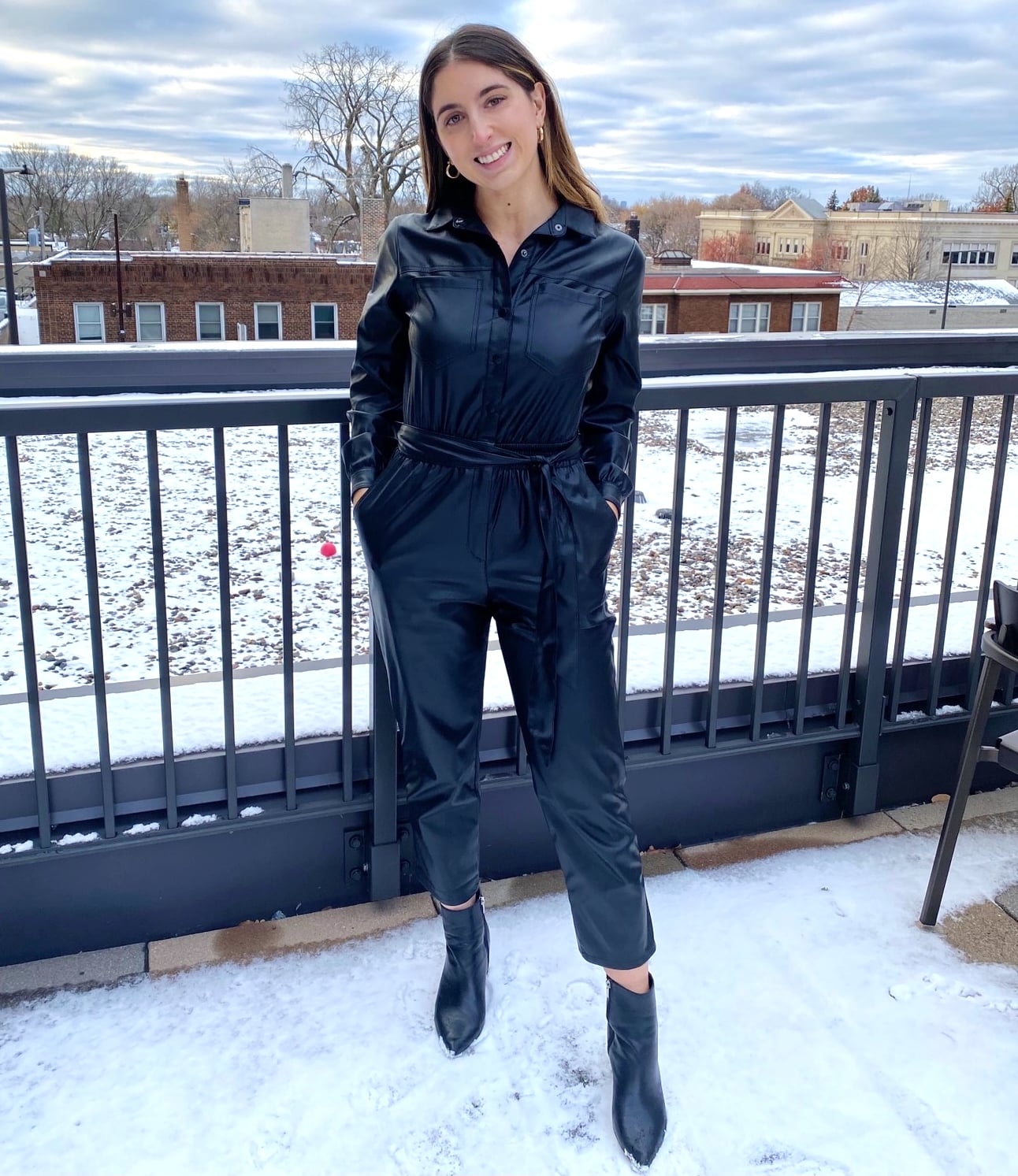 Hi, jumpsuit-obsessed writer here! Ask my friends, my mom, my fiancé (you name it!) if I had to choose one fashion item to wear for the rest of eternity, it would be the one-piece garment. I'm obsessed with how they can make you look so put-together with little to no effort — and that's precisely why I own several different styles: a long-sleeved denim jumpsuit, a utility jumpsuit, loungy jumpsuits, and . . . more.
But that said, there was one material missing from my wardrobe: faux leather. I had wanted one for a while but didn't want to shell out more than $100. Don't get me wrong, I love luxury fashion, but I also love the sweet, sweet feeling of finding an on-trend item for an affordable price.
So, perhaps the last place I thought I'd find the style I was looking for was at Walmart, but I did! While scouring the new-arrivals section of Walmart's exclusive brand, Scoop, I came across the Faux Leather Jumpsuit ($40) and added it to my virtual shopping cart in record time.
TBH, I assumed the worst for this one: that it wouldn't fit right, or maybe it would feel low-quality, but nope, I was very wrong. Not only does it look good, but it's also surprisingly warm (because yes, there's already snow on the ground where I live). I teamed it with pointed-toe booties and felt like a literal million bucks.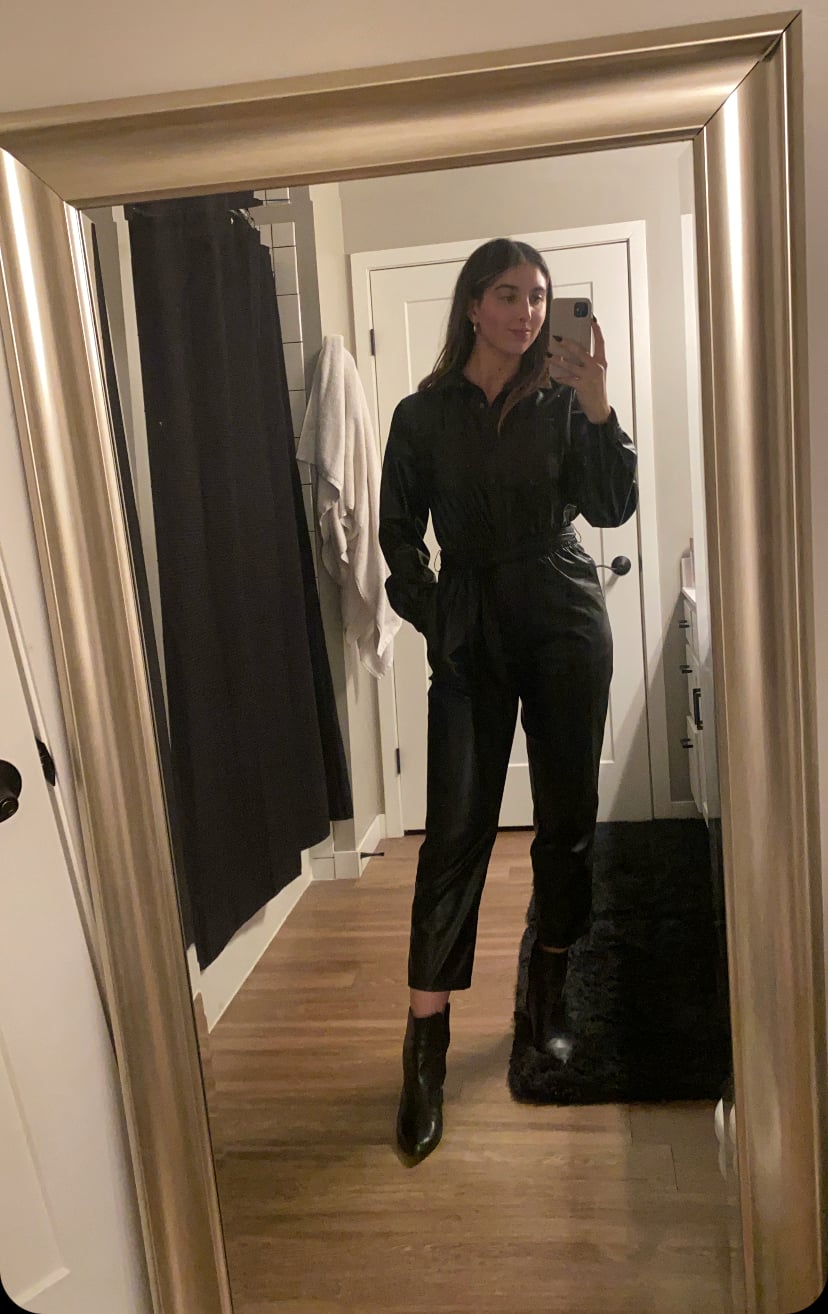 I felt *extra* validated when not one but two people asked me where my jumpsuit was from while at brunch with a friend. When I told them, "Walmart," it took a few "yes, really"s to convince them that I was telling the truth.
My one and only complaint is that I wish the bottom half of the jumpsuit was full length. Perhaps it's because I'm taller than the average gal (5'9″, for context), but my lower legs had to bare the elements. In all honesty, I don't really mind because it's still cute and comfy, but I figured I'd warn ya.
At the time of writing, this faux-leather jumpsuit is still available, but, erm, once people find out how good is it, I'm not sure that it will be for long . . .
Image Source: POPSUGAR Photography / Marisa Petrarca