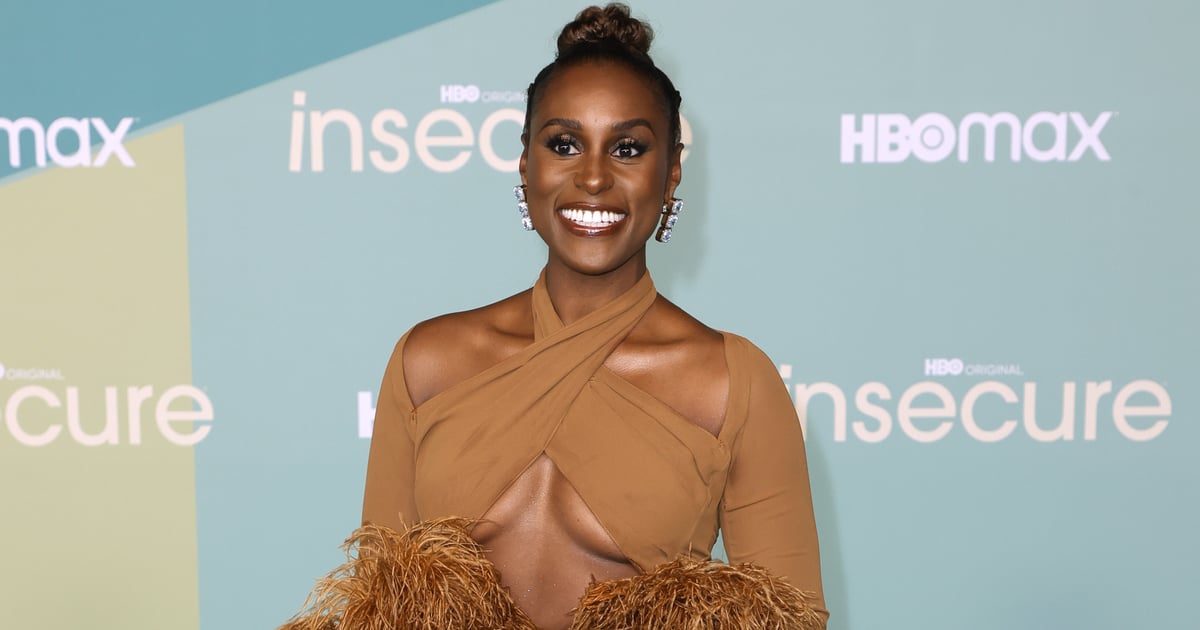 Ahead of the much-anticipated release of the fifth and final season of Insecure on Oct. 24, Issa Rae made headlines at HBO's premiere of the show in Los Angeles. But you aren't surprised to hear this, are you? Not only did we gasp at her brown feather-trimmed cutout gown, but we also lived for her reunion with some our favorite characters who showed up for a heartwarming tribute to the show that's had a defining impact on culture and the representation of Black people in media.
If you've been tuned in to the events leading up to the big release, then you're caught up on all the teasers, including the tear-inducing trailer, Issa Rae's interview with The Breakfast Club (no, we're not getting hour-long episodes), and the intriguing tidbit she shared about Lawrence.
We know we're not the only ones with questions (Will Issa patch things up with Molly? Will she get back together with Lawrence?), but while we wait to see what happens, let's appreciate Issa's jaw-dropping gown (plus sexy underboob moment) at the comedy drama's premiere. The formfitting design is straight off the Spring 2022 runway of London-based fashion house Rokh, and it moved beautifully as Issa Rae posed for the camera before welcoming her guests to the event.