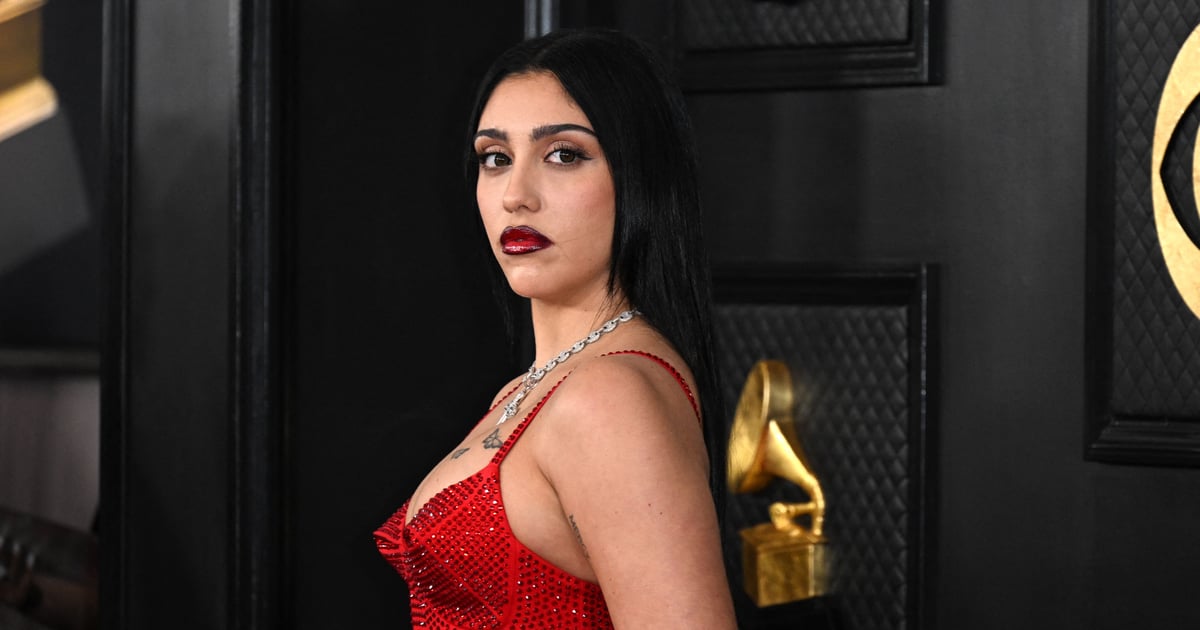 Lourdes Leon just paid tribute to the ultimate material girl. At the 2023 Grammy Awards, the 26-year-old model stepped out in a cherry-red Area gown featuring a cone bra bustier top completely covered in rhinestones. The pointed cups harkened back to the legendary Jean Paul Gaultier cone bra first worn by Leon's mother, Madonna, back in the '90s. The garment was initially designed as part of her Blonde Ambition tour, but after becoming such an iconic piece of pop memorabilia, it was auctioned off in 2001 for around $20K.
While the original cone bra may no longer be available, it seems Leon still found a way to honor her mother's legacy on the red carpet. She accessorized her version of the cone bra with a diamond cross necklace by Loree Rodkin, strappy Gianvito Rossi heels, and a beaded bag. For her glam, she wore an ombré lip, a classic red manicure, and long black hair, which reached all the way down her back, touching the leg slit in the back of her gown.
Although an angular bustier may not seem so subversive now, its conception and introduction to the masses had a permanent impact on fashion. This silhouette certainly wasn't natural or soft, the way many designers at the time were trying to be. It was rebellious, shameless, and of course, overtly sexual in a way that wasn't entirely normalized in popular culture. Leon's incorporation of a trend her mother helped popularize is not just a sweet nod to her family or a one-off look for the Grammys, but a reminder to keep exploring and pushing the boundaries of fashion. Read on to see her modern take on the unforgettable style.