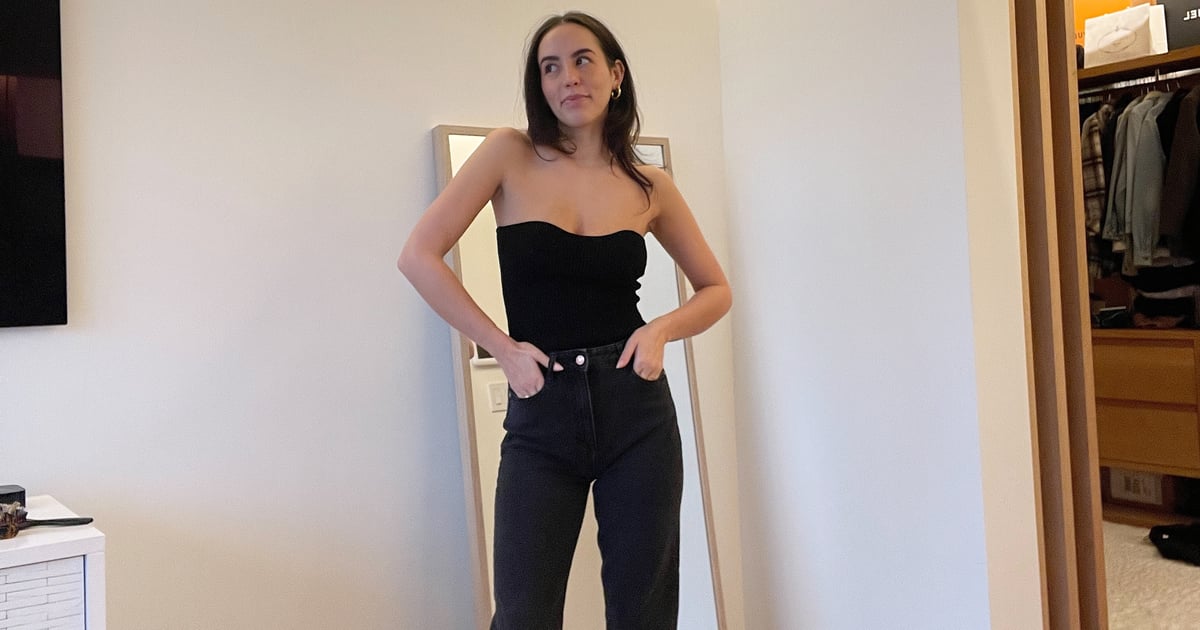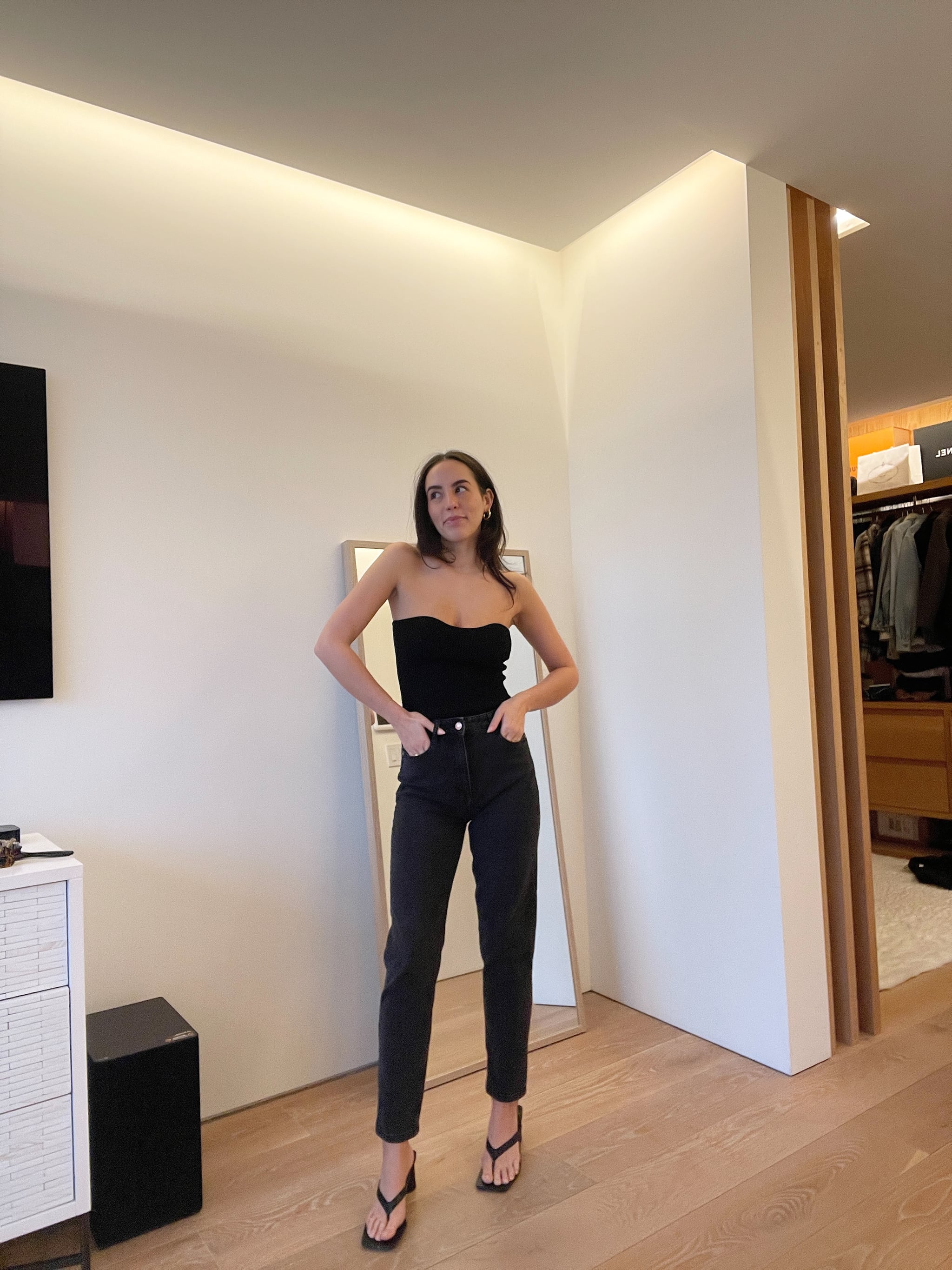 If there's one article of clothing that will always be in style no matter what, it's a great pair of jeans. The right denim can make or break any outfit, which is why finding the perfect pair is so important. I used to think that a great pair of jeans had to come with a hefty price tag, but I recently learned that definitely is not the case. A few years ago, I discovered a pair of Zara jeans I became absolutely obsessed with, and I loved them so much I ended up purchasing them in three different washes. While I used to only visit Zara for trendy pieces and the occasional blazer, the brand quickly became my go-to shop for quality denim at an affordable price. I recently discovered a new style that I've been wearing nonstop: Zara's Mom Fit Jeans ($30).
I purchased these jeans in a dark wash, and they meet all of my criteria for the perfect pair of denim. They're high-waisted, they have a straight leg (not too skinny, not too loose), they hit me right at my ankles, and they're affordable. Plus, they're extremely amazing quality. These jeans have spent a ton of time in my washer and dryer, and they look just as good as the day I brought them home. In fact, I would argue that frequent washing and drying has given these jeans the perfect lived-in look that I used to think was only possible with a pair of vintage denim. They're 99 percent cotton and one percent elastane, so they're sturdy and thick without being too heavy or warm.
I've been wearing these jeans with everything from blazers and loafers to sweaters and sneakers. They also pair perfectly with a fancy top and a pair of heels. I ordered them the weekend before Thanksgiving, and I'm not exaggerating when I say I've worn them at least once a week since I got them in the mail. I am typically a size 24 in jeans, but for this pair (and most other Zara jeans I own) I sized up one size.
These jeans are available in a variety of washes, and I just purchased them in two more colorways because they're on sale. If you're looking for the perfect jeans to add to your collection, what are you waiting for? Zara has you covered.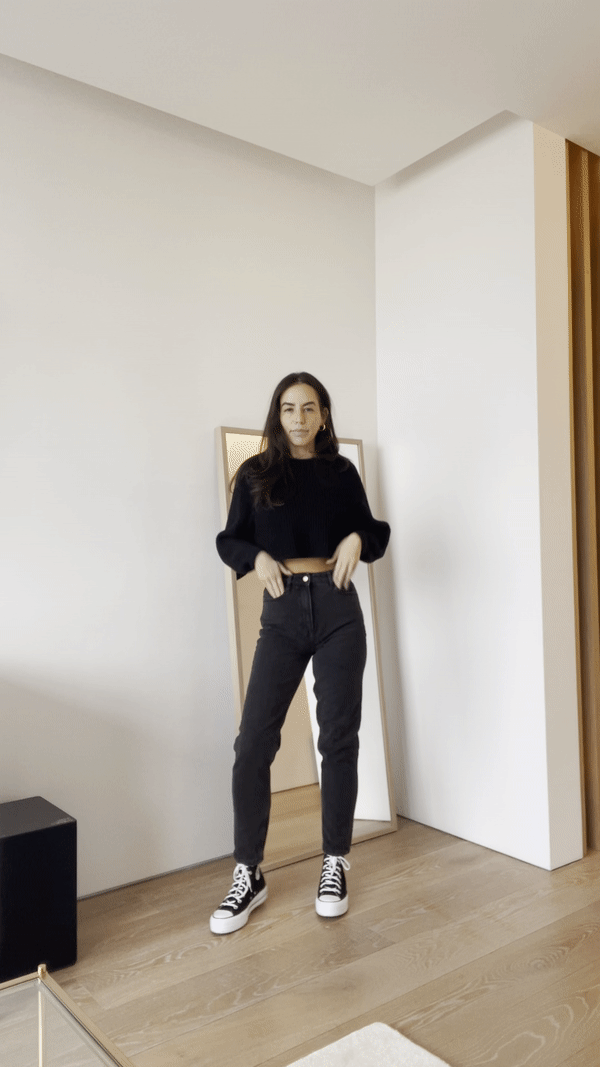 Image Source: POPSUGAR Photography / Renee Rodriguez