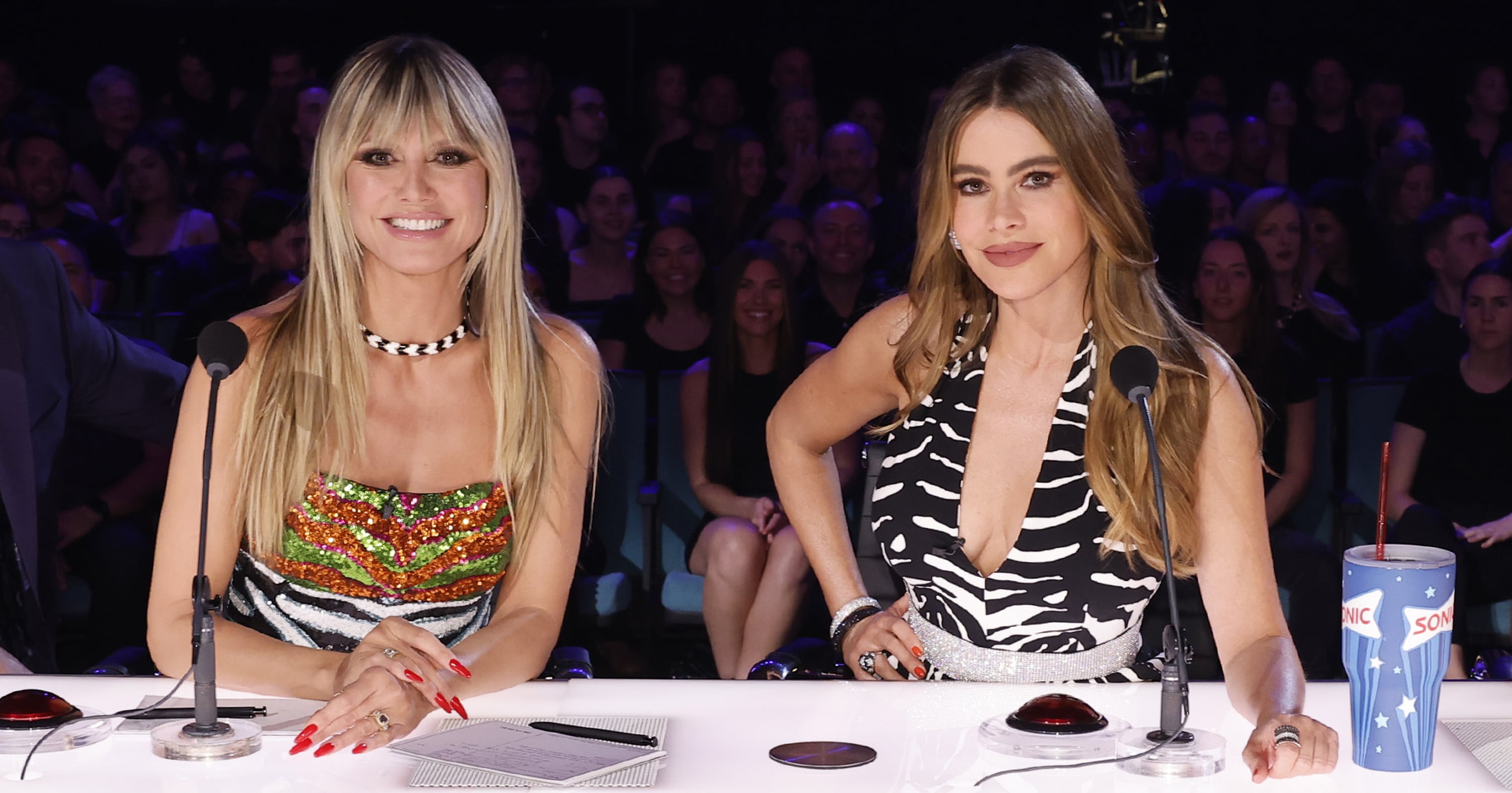 Friends don't let friends wear zebra print alone. While filming "America's Got Talent" on Aug. 29, Sofía Vergara and Heidi Klum stepped out in unexpectedly coordinated zebra print outfits. The two judges and self-described besties looked straight out of the wild, with Vergara strutting her stuff in a plunging zebra striped jumpsuit, and Klum dancing around in a sequin Halpern Studio minidress embellished with panels of multicolor zebra stripes. "My Sister 🥰 Love you," Klum captioned an Instagram post, sitting next to Vergara in their wild ensembles.
With her animal theme in mind, Vergara decided to go big or go home. Styled by Rhonda Spies, she went all out with her head-to-toe striped look, keeping the theme going strong with silver and black bangles, sparkly earrings, and a matching black and white Effy ring. She finished the look with a crystal silver belt cinched right at the waist. Klum's take was a bit more subtle by comparison, but the inspiration was still perfectly clear thanks to styling by Rob Zangardi and Mariel Haenn. Klum accessorized her interpretation of zebra print with Jessica Rich zebra sandals and a striped zebra necklace.
Although one might assume such specific outfits were put together far in advance, the friends insisted that their coordinating looks were just a stroke of luck. "We're always twinning, but you think that we planned this and we don't. It just happens," Vergara told Entertainment Tonight. "We're connected, we're like twins." To her point, the two have had many other stylish moments with each other, previously partying in colorful plunging dresses. See how their most recent fashionable coincidence transpired ahead.