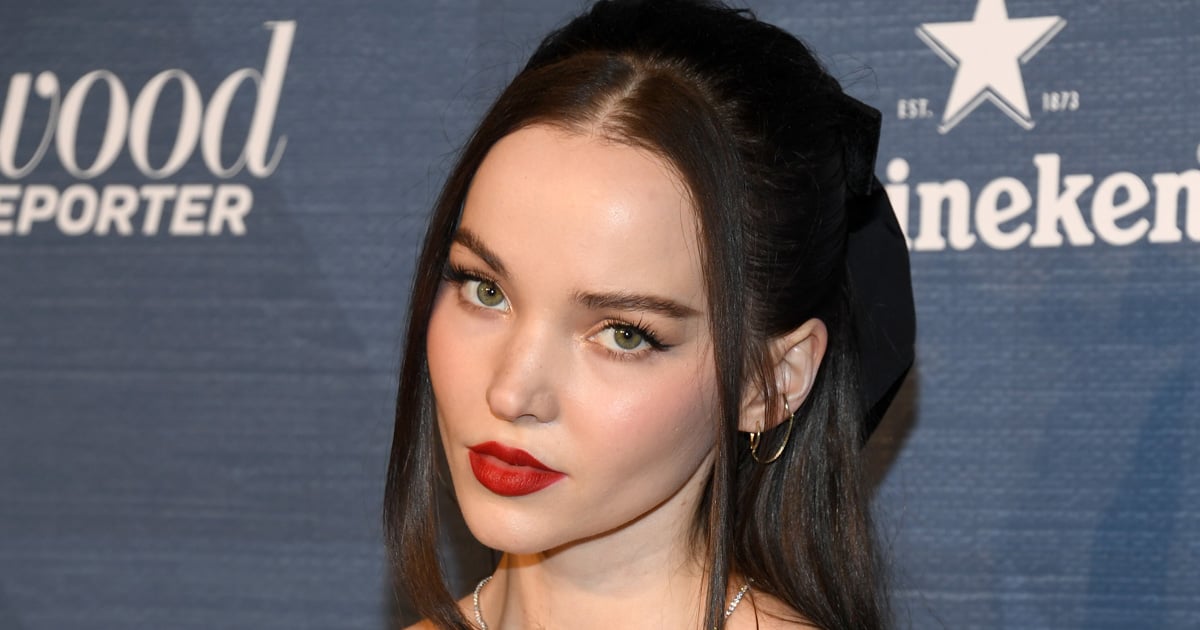 As POPSUGAR editors, we independently select and write about stuff we love and think you'll like too. If you buy a product we have recommended, we may receive affiliate commission, which in turn supports our work.
Dove Cameron deserves an Oscar nomination for being the most badass Powerpuff Girl to hit the red carpet — even Mojo Jojo wouldn't be able to deny that the energy she brought in her Valentino look on Monday is award worthy. Styled like the Powerpuff Girls' older, cooler sister, Cameron, who's set to star as Bubbles in the upcoming live-action Powerpuff Girls movie, soaked up the spotlight in an all-black Maison Valentino ensemble that served us superhero evening wear à la Catwoman.
While attending the Hollywood Reporter's Oscar Nominee Night in Beverly Hills on March 7, Cameron posed in a Valentino Wool Crêpe Mini Dress With Cutouts ($3,900) from the brand's Spring 2022 RTW collection. From one angle, the strapless dress displayed two sizeable cutouts on either side of Cameron's waist; the illusion was broken when she turned around, transforming the dress into a semi-backless design. Cameron paired the look with a black leather blazer, tights embellished with sparkling pinstripes, and Versace Medusa Aevitas Platform Pumps ($1,575).
Like Bubbles all grown up, the "Boyfriend" singer styled the outfit with a silver necklace, matching earrings, and cherry-red lipstick. To complete her subtle superhero ensemble, Cameron wore her hair in a high ponytail with face-framing pieces and tied the whole hairstyle up with a giant hair bow. Whether she's fighting crime or chilling with other equally stylish celebrities backstage, Cameron's style does not disappoint.
Take a peek at her chic Valentino look from all angles here, and check out more innovative cutout dress designs ahead of your next shopping spree.