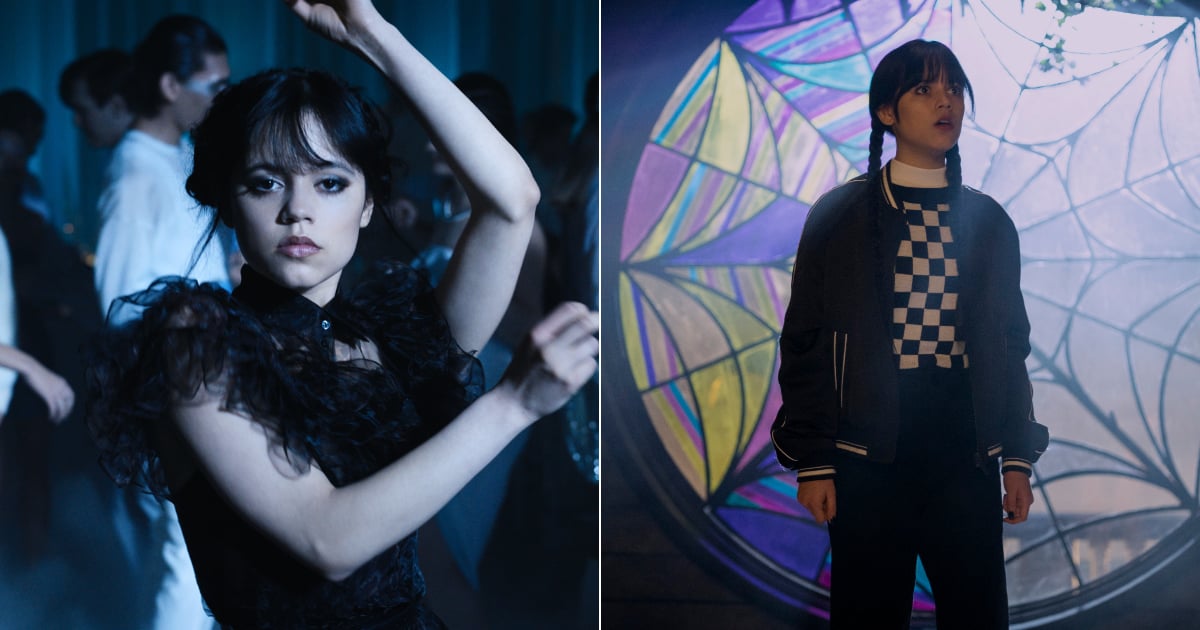 I am a diehard fan of the Addams family and daughter Wednesday in particular. In fact, most of my wardrobe is inspired by the black-clad, macabre, braided-pigtail character. And while there have been many actors to stand in Wednesday's shoes over the decades, Christina Ricci's 1991 portrayal is, arguably, the most iconic to this current generation. Now, Ricci passes the baton to Jenna Ortega, who's done a fabulous job of updating the character of Wednesday for Netflix on the namesake television show that just debuted on the streaming service.
Having watched all of the episodes in a single sitting, I couldn't wait to sit down with Mark Sutherland, costume codesigner on "Wednesday," to hear about how he took such an iconic character and gave her classic wardrobe a modern-day spin. Of course, you can spot Ortega's Wednesday from a mile away: always in black no matter how colorful those around her, and always with those two braids (save for one iconic school prom moment).
Ortega's version of the character has a youthful grunge and edge to her that no other Wednesday of the past has had. She wears platform lug-sole shoes, wide-leg cropped pants, and a school uniform that carries with it a strong Thom Browne vibe.
Sutherland opened up to POPSUGAR about the difference between Ortega's Wednesday and previous iterations, as well as nods to classic onscreen characters like Tippi Hedren's Melanie Daniels in Hitchcock's "The Birds," and an extensive research process that included Edgar Allan Poe's literature. Read on for our conversation.
This interview has been edited and condensed for clarity.