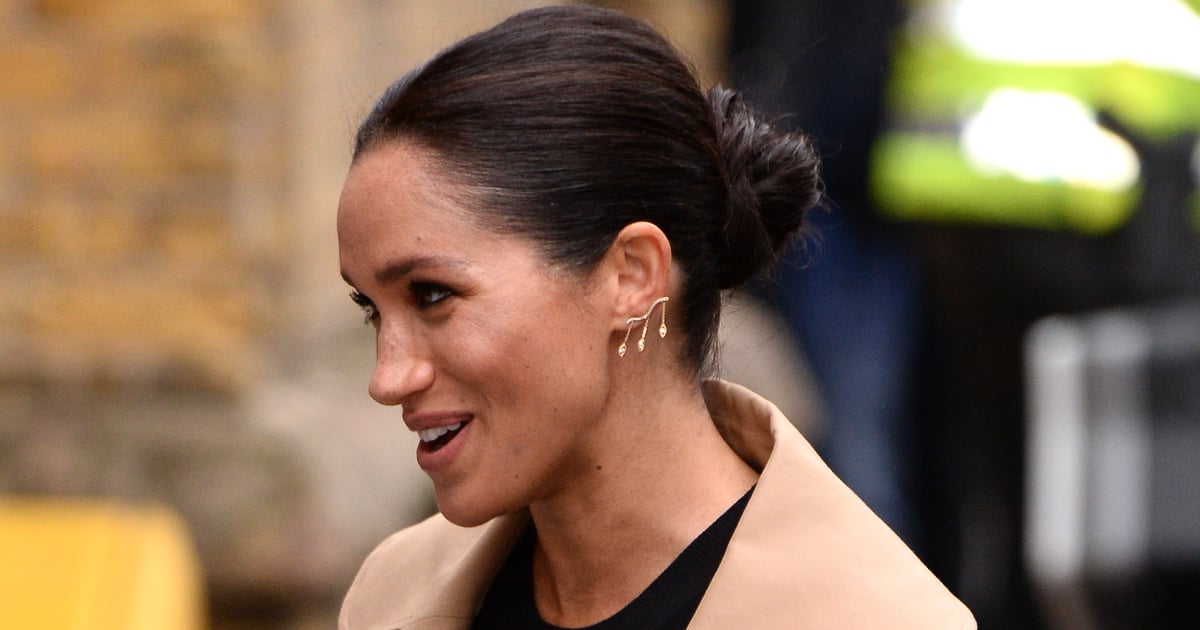 As POPSUGAR editors, we independently select and write about stuff we love and think you'll like too. If you buy a product we have recommended, we may receive affiliate commission, which in turn supports our work.
Billy Porter famously sporting a collar necklace made of 500 cultured (or lab-grown) diamonds at the 2020 Oscars. Meghan Markle wearing sustainably made pieces by jewelry brand Kimaï on the regular (she wore the above crawler design for her first public appearance for her patronage Smart Works in 2019). These are just some of the stars incorporating more lab-grown diamonds into their wardrobes. But what exactly is a lab-grown diamond? How much does it cost? And is it even real?
To field these questions, we turned to the experts: Kimaï cofounders Jessica Warch and Sidney Neuhaus; Labyrinth Diamonds founder Seetal Jogia; Vrai representative Ye-Hui Goldenson; and Lark & Berry founder Laura Chavez. They broke down the basics, providing insight about when these pieces are first "grown," how the process differs from traditionally mined diamonds, and how they are assessed and graded once they're complete. (FYI, just like a non-lab-grown diamond, the four Cs still come into play: cut, color, clarity, and carat.) Considering a lab-grown diamond engagement ring? This guide will spotlight retail destinations to shop popular styles. You'll also learn more about why going the lab-grown route could help reduce your carbon footprint — opening up a mine causes pollution, so replicating nature's process in a lab can help curb additional harm to the environment.
Ahead, find the answers to everything you've ever wondered about lab-grown diamonds, then shop some of our top picks, including rings, earrings, and necklaces.
— Additional reporting by Sarah Wasilak