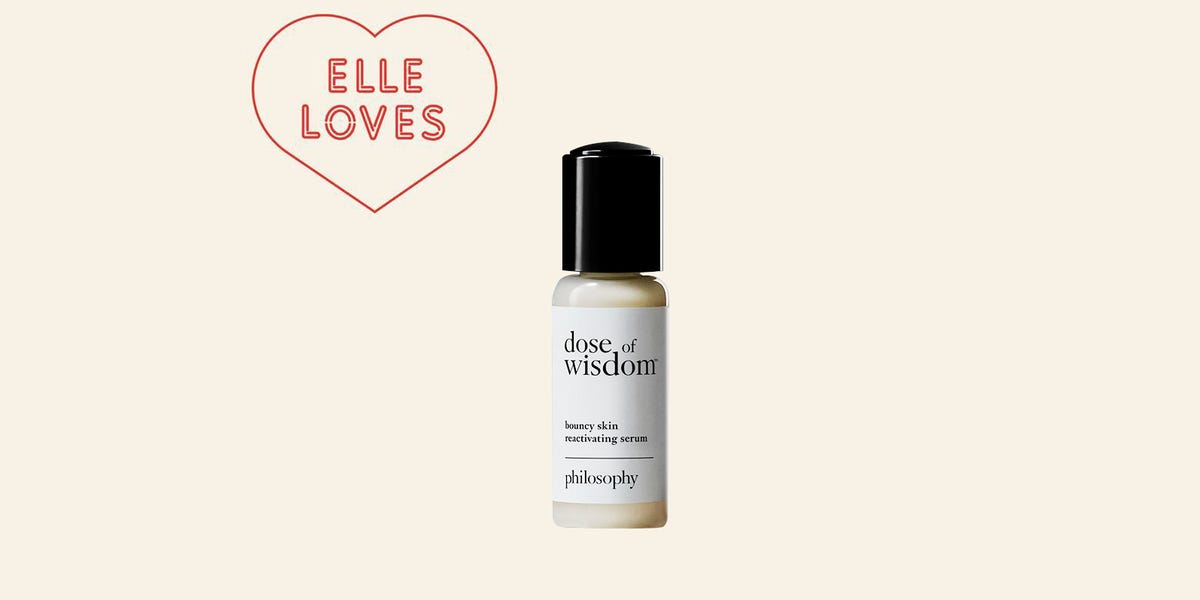 For as long as I can remember, I've had oily, acne-prone skin. Over the past year, I've finally been able to get my breakouts under control with a combination of prescription oral (spironolactone) and topical (tretinoin) treatments. Despite my complexion's predisposition to greasiness, the tretinoin has led to dryness and light peeling, so I've been tweaking my routine to include lightweight yet hydrating serums and creams to help keep my skin looking balanced, fresh, and radiant. The latest winning addition to my regimen is Philosophy's new Dose of Wisdom Bouncy Skin Reactivating Serum.
According to the brand, the daily facial serum is designed to instantly help skin look more radiant, and over time make skin look healthy, plump, luminous, and smooth.
Philosophy Dose of Wisdom Bouncy Skin Reactivating Serum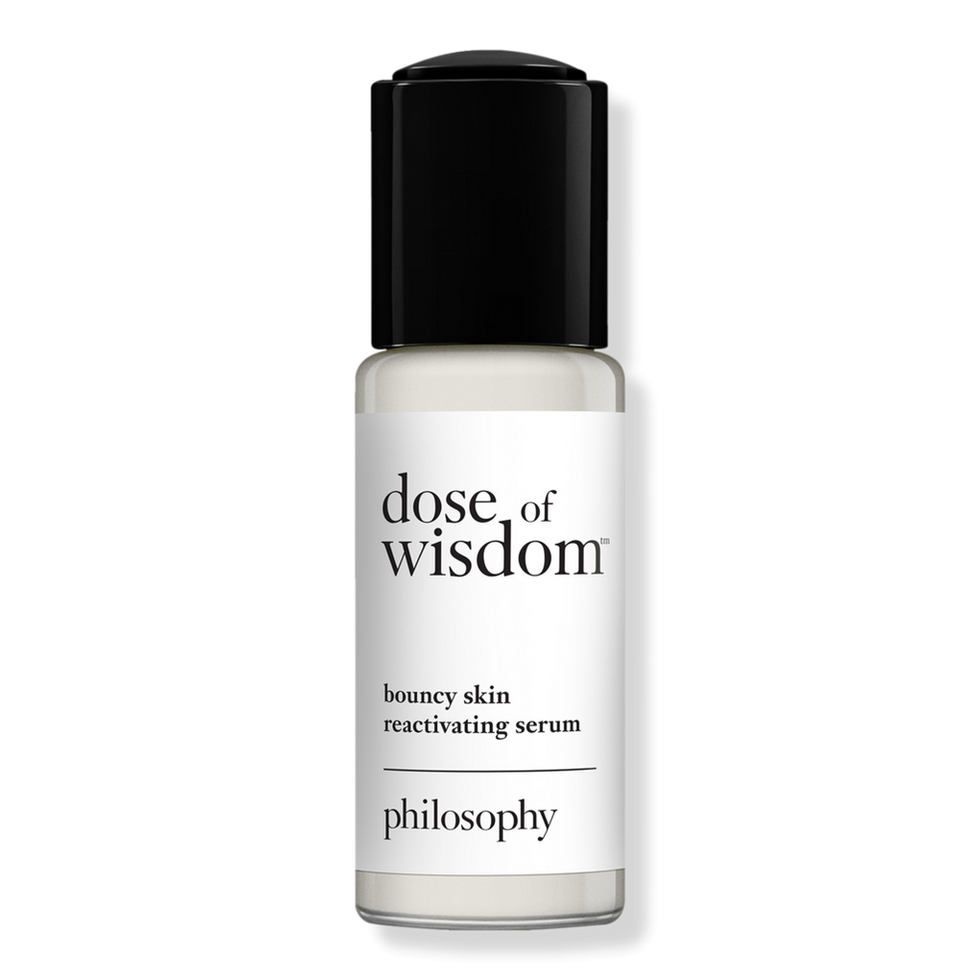 Philosophy Dose of Wisdom Bouncy Skin Reactivating Serum
The dermatologist-tested formula is inspired by the brand's decades of skin-care research and is designed using innovative delivery systems and ingredients to provide maximum efficacy without irritation. It features a patented vitality booster that contains oxygen to help skin cells make energy and thus function optimally, as well as molecule-grafted hyaluronic acid, and molecule-grafted vitamin C. If you're curious (I was), molecular grafting is a scientific process that gives molecules new functions and improved results. In the case of the hyaluronic acid and vitamin C, this translates to 48-hour hydration and enhanced stability and collagen support, respectively.
Even with these supercharged ingredients, it's gentle enough to be used on all skin types twice a day—and I've been doing just that for the last few weeks.
In the morning, I like to think of Dose of Wisdom as an energizing cup of coffee for my face (you know, if coffee were super hydrating and loaded with vitamins). I apply the weightless formula after washing my face with a gentle cleanser and follow it with SPF. I find the milky liquid to be refreshing and non-greasy, and I love the subtle, clean scent. Immediately, my complexion looks revitalized and radiant—even after sleep-deprived nights. Another plus? It gives me the perfect glowy base for my makeup.
In the evening, I follow the serum with tretinoin, moisturizer, and a rich eye cream. After consistent use, I'm noticing a plumper appearance and experiencing less dryness from my topical retinoid.
Whether you're in the throes of an acne-fighting journey like I am, or are simply looking to give a dull complexion a restorative jolt, Dose of Wisdom is the serum you won't be able to live without.