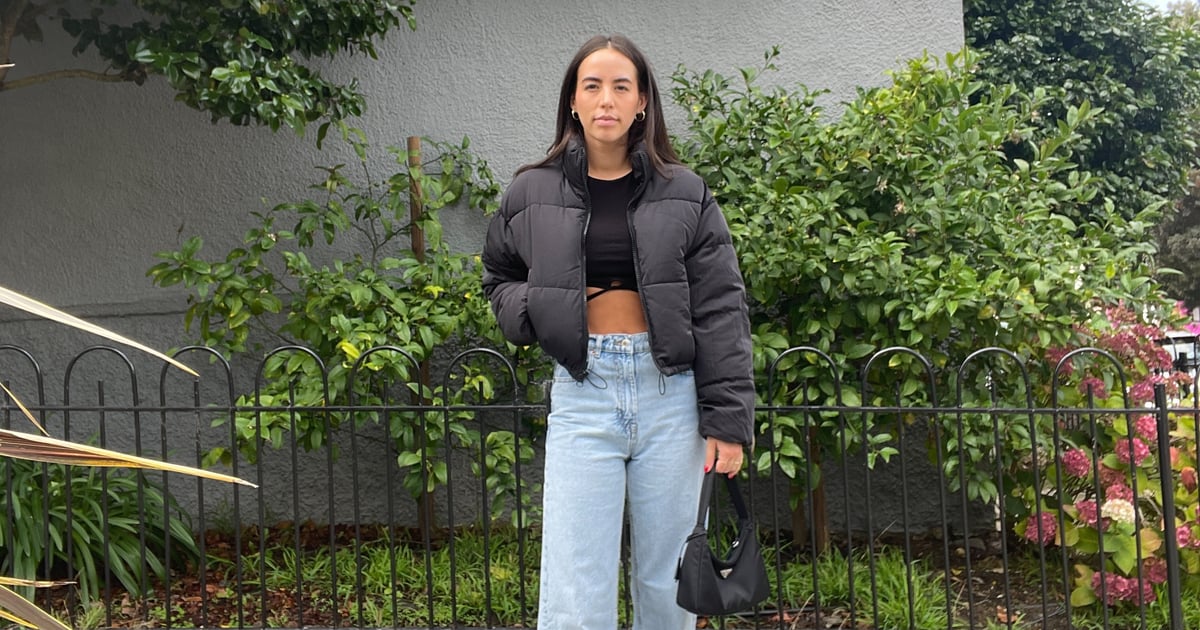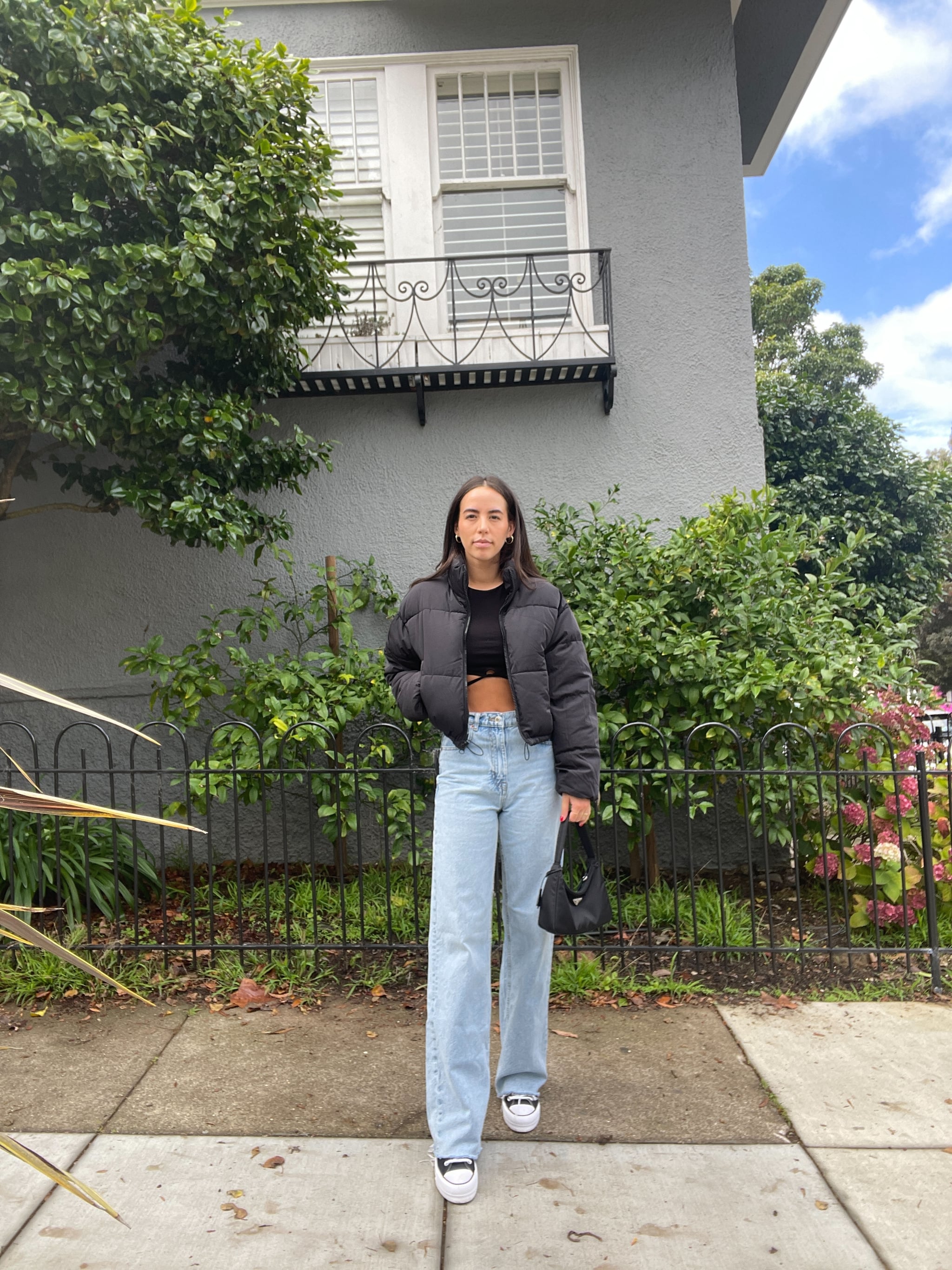 If there's one outerwear trend I continue to see come back year after year, it's the puffer jacket, and it's easy to see why. Puffer coats are an easy way to combine style with functionality, but finding the right one can be difficult. I've had my eyes peeled for the perfect puffer, and after months of searching, I finally found one. If you're in the same boat as me and looking for a fantastic puffer jacket to keep you warm all winter long, feast your eyes upon H&M's Short Puffer Jacket ($50). I saw this puffer jacket for the first time on TikTok, and I immediately knew I had to have it. I placed an online order for the beige color right away, and I'm so glad I did.
When I received it in the mail and unboxed it, I realized right away I was going to be wearing it on repeat. It's super lightweight, pillowy, and cozy — everything I've been looking for in a puffer coat. It also hit me right at my hips, which is the exact length and cut I've been searching for. Even though aesthetics-wise it looked gorgeous hung up in my closet, I knew the real test would take place outside. San Francisco has been downright chilly lately, and I've needed a heavy coat for the daily walks I've been taking.
The verdict? It's honestly one of the warmest coats I own. After wearing this coat for a few weeks, it's with complete conviction that I tell you: this jacket is flawless. It's the perfect length without being too long or short, it's lightweight but warm, and it goes with absolutely everything. This puffer coat is probably one of the most versatile pieces of clothing in my closet. You name an outfit, I've paired this puffer coat with it. Denim? Of course. Skirts? Yep! Matching sweat sets? You know it. This jacket is available in three colors when they're all in stock, and I've already purchased it in two. Trust me when I say I'm already eyeing another color to add to my collection. If you're looking for an elevated outwear piece that checks every box, grab this puffer while you still can.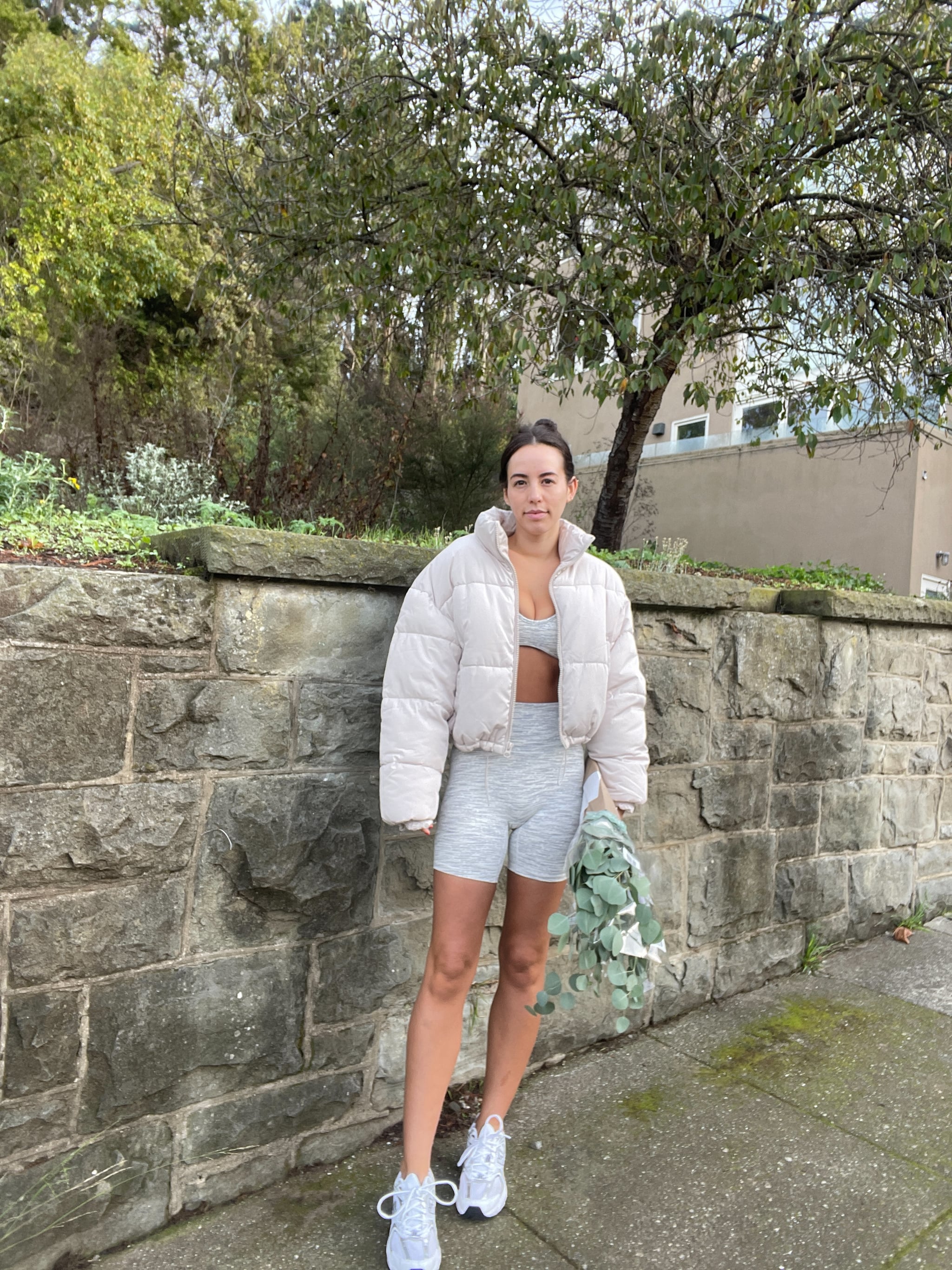 Image Source: POPSUGAR Photography / Renee Rodriguez