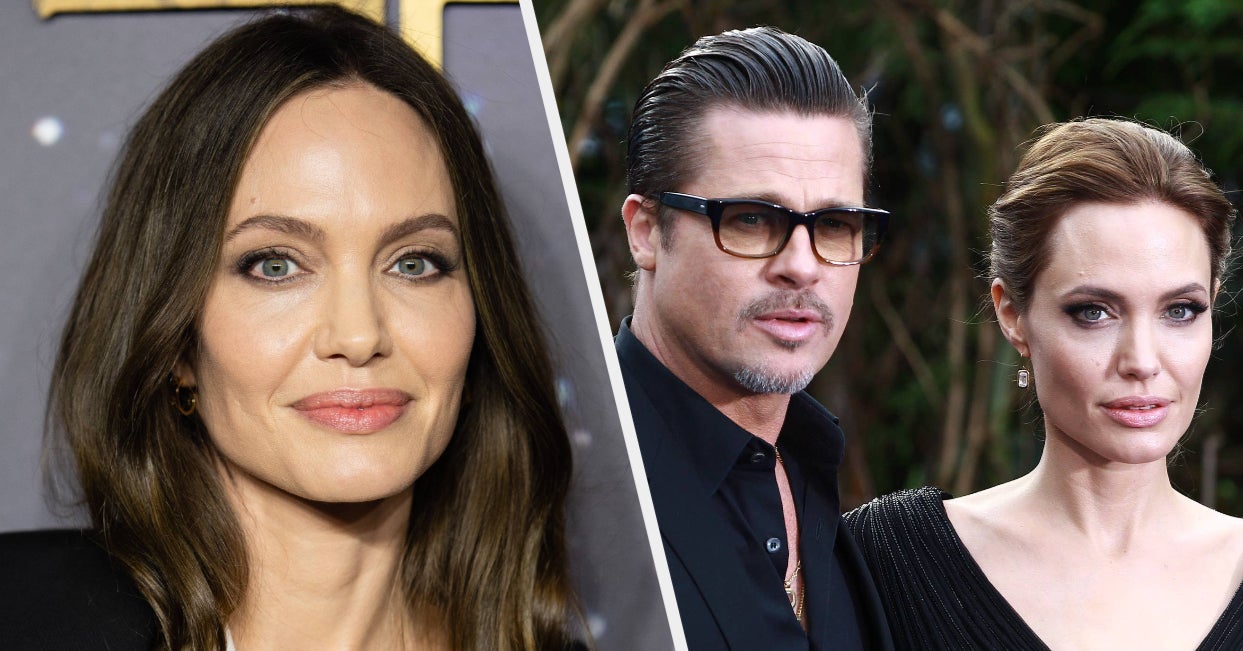 After much speculation, Angelina Jolie and Brad Pitt have been revealed as the subjects of a previously anonymous FBI lawsuit, in which an unnamed plaintiff claimed to have been assaulted by her "then-husband" in 2016.
If you've been following Jolie and Pitt's contentious legal battle, you'll be aware that the reason for their sudden divorce in September 2016 is widely believed to have been an alleged incident on a private jet involving the couple and their six children.
It has long been purported that Jolie's decision to file for divorce came shortly after a complaint made to the Los Angeles County Department of Children and Family Services that included accusations of child abuse against Pitt.
The allegations were related to a Sept. 14 plane journey from Europe to the US, during which Pitt was accused of becoming embroiled in a physical and verbal altercation with the eldest of the couple's children, Maddox, who was 15 years old at the time.
Exact details of the alleged incident have remained under wraps, though it's been widely reported that Jolie filed for divorce — requesting sole physical custody of the children — just five days after the flight in question.
Pitt — who vehemently denied all allegations — publicly gave up drinking soon after his divorce from Jolie, admitting during a May 2017 interview with GQ that his relationship with alcohol had "become a problem" around the time of the split.
The incident was investigated by child welfare officials, who later cleared Pitt of any wrongdoing. In turn, the FBI, which has jurisdiction in the air, also decided further investigation was not necessary.
And as Jolie and Pitt's ongoing legal battle has played out publicly in the years since, the alleged incident became a topic of discussion once again after it was speculated that Jolie was attempting to litigate the FBI's decision not to pursue charges.
In April, Entertainment Tonight obtained legal documents through the Freedom of Information Act that indicated that a woman identified only as Jane Doe was attempting to obtain paperwork relating to the FBI's "investigation of an incident of domestic violence."
In the legal filings, Doe — who noted that she had "public status" and wanted to remain anonymous — recounted a sequence of events closely mirroring previous descriptions of the alleged airplane altercation supposedly involving Pitt and Maddox.
"Several years ago, while plaintiff, her then-husband, and their children, who were all minors at the time, were traveling via private aircraft, the husband allegedly physically and verbally assaulted plaintiff and the children," the documents read.
Doe goes on to explain that the FBI previously launched an inquiry but "publicly announced it was closing its investigation." In turn, she states that the lawsuit is part of an effort to "better understand the FBI's investigation and obtain information necessary for her children to receive medical care and trauma counseling."
Now, after months of speculation, a brand-new report from Puck has uncovered that it was in fact Jolie who filed the complaint, shedding new light on the alleged incident in the process.
According to Puck's Eriq Gardner, the heavily redacted report includes never-before-heard claims from Jolie alleging that Pitt physically assaulted her while he was under the influence of alcohol during the Sept. 14 flight.
The complaint, also obtained by Rolling Stone and Page Six, includes an interview summary in which Jolie reportedly told an FBI agent that Pitt took her to the back of the plane, "grabbed her by her head," shook her, and "pushed her into the bathroom wall," while shouting: "You're fucking up this family."
Rolling Stone reported that this altercation between Jolie and Pitt — believed to have been centered on one of the children — took place 90 minutes into the flight.
Pitt allegedly punched the ceiling of the aircraft multiple times before returning to the area where their children were seated. The kids reportedly began asking Pitt if Jolie was OK, prompting him to reply: "No, she's not OK, she's ruining this family, she's crazy."
At this point, it's alleged that one of the children — whose name was redacted from the report — called their father a "prick," declaring that it was him who was damaging their family, not Jolie.
Pitt then allegedly ran toward the child "like he was going to attack" before being stopped by Jolie, who grabbed him from behind.
In doing this, Jolie said that she sustained injuries to her back and elbow. The report also claims that she provided photographic evidence of these alleged injuries, as well as journal entries from the children.
Elsewhere during the flight, Jolie told investigators that Pitt poured beer on her "and the blanket she was under" while she was trying to sleep.
When the flight landed in Los Angeles on Sept. 14, Pitt allegedly pushed Jolie again after she suggested that she take the children to a hotel to get some sleep. "You're not taking my fucking kids," Pitt allegedly yelled in response.
Recounting her version of events, Jolie reportedly told investigators that she was "scared" and felt "like a hostage," adding that Pitt's alleged behavior "didn't feel real."
A call between Jolie's lawyer and investigators that was documented in the filings also indicated that Jolie "was personally conflicted on whether or not to be supportive of charges" after it was announced in November 2016 that Pitt would not be charged.
Despite the FBI's decision not to press charges against the actor, Puck's report said that "the agent investigating the Sept. 2016 incident prepared a statement of probable cause and presented it to the chief of the Criminal Division of the U.S. Attorney's Office in Los Angeles."
Now, it seems Jolie is eager to better understand the reasoning behind the outcome.
In September 2021 — almost exactly five years after her divorce from Pitt — Jolie alluded to the alleged airplane incident for the first time during an interview with the Guardian, in which she spoke of an "experience in the States" that she felt compromised the rights of herself and her children.
Jolie said at the time she was "sworn to silence" on the matter, but seemingly admitted that she had been scared for the safety of her family during her marriage to Pitt.
"I'm not the kind of person who makes decisions like the decisions I had to make lightly. It took a lot for me to be in a position where I felt I had to separate from the father of my children," she said.
BuzzFeed News has contacted representatives for both Brad Pitt and Angelina Jolie for comment.
incoming
Your weekday morning guide to breaking news, cultural analysis, and everything in between