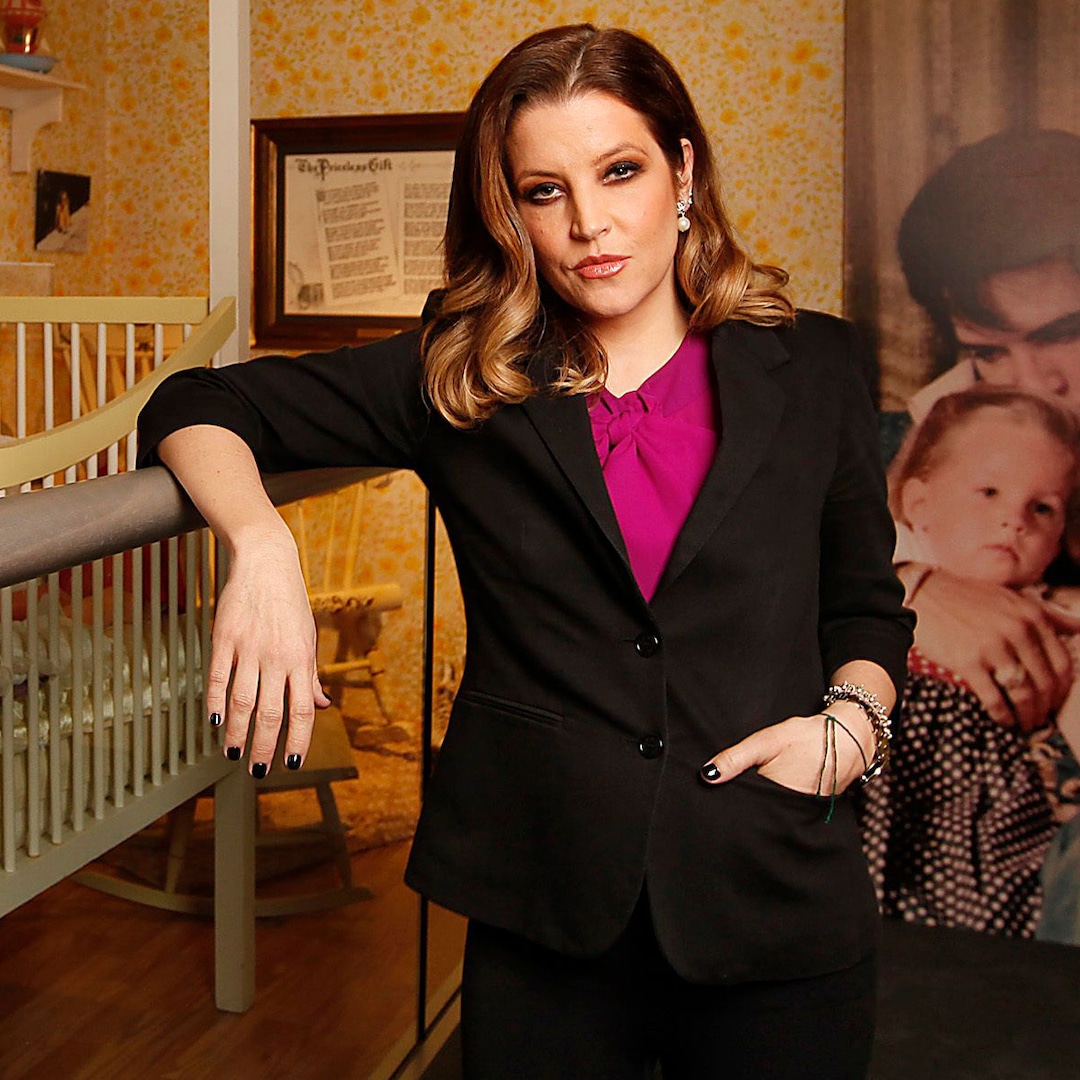 In her touching speech, Sarah spoke directly to the crowd. "I stand here with great honor," she said, "because we called each other 'Sissy.'
The duchess also quoted comments the late Queen Elizabeth II made in a statement read at a New York City church service after the Sept. 11, 2001 attacks. "My late mother in law said, 'Nothing that can be said can begin to take away the anguish and the pain of these moments. Grief is the price we pay for love,'" Sarah said at the funeral. "How right she was."
Scores of fans, with some carrying small children, also flocked to Graceland to pay their respects. Flowers left by mourners adorned the entrance to the longtime tourist attraction.
Lisa Marie died in Los Angeles at age 54 in Jan. 12 after being rushed to a hospital, although no official cause of death has been made public.
Lisa Marie will be laid to rest next to her son Benjamin Keough, who died by suicide at age 27 in 2020, a rep for the singer's daughter, Riley Keough, told E! News last week. Elvis, who died at age 42 in 1977, is also buried at Graceland.
In addition to Riley, 33, Lisa Marie is also survived by her twin daughters Harper and Finley, 14, and her mother Priscilla Presley, 77, who also spoke at the memorial.
The late singer's children inherited Graceland, a longtime tourist attraction, following her passing.
Lisa Marie died two days after she and her mom attended the 2023 Golden Globes, where Austin Butler won Best Actor in a Motion Picture, Drama for playing Elvis in Baz Luhrmann's 2022 film Elvis.