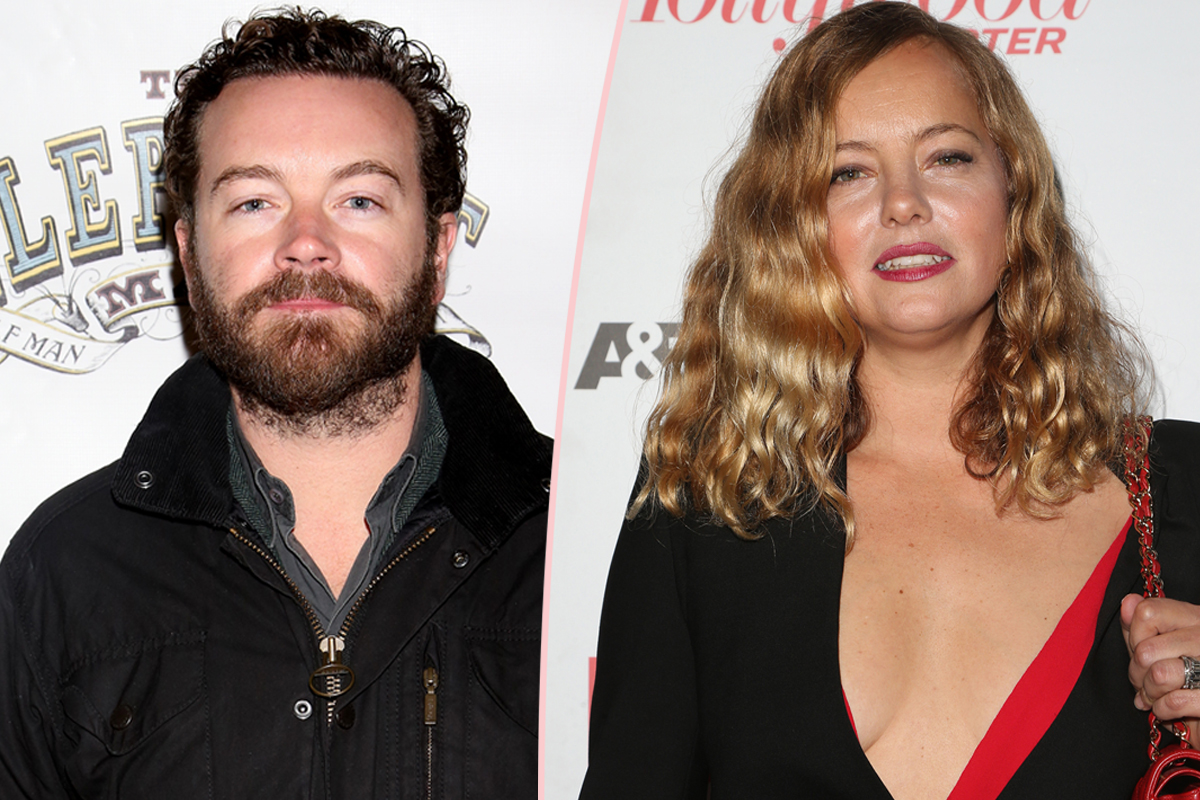 Bijou Phillips is sticking by Danny Masterson's side… even from the other side of a jail cell.
After being convicted of two counts of rape last week and sentenced to 30 years to life in prison, the That '70s Show alum's wife is trying to figure out her and their daughter Fianna's new normal. And it sounds like it still revolves around Danny quite a bit.
On Wednesday, a source told DailyMail.com that Bijou wants to "be there for her husband" while he's locked up, and that she's "still very much in love with him." Oof.
Related: Ashton Kutcher Makes Things WORSE For Himself Amid Danny Backlash
Not only that, but she's apparently "eager" about the legal appeal, as we've previously reported, as she hopes the "results of his sentence will be drastically changed or overturned." The insider explained:
"She is still holding out lots of hope that it will change, and he will be free."
Uhhh, odds are pretty stacked against him at this point, so we don't know about that… But that's what blind love can do to you.
However, when it comes to their 9-year-old, the model is keeping things "as transparent as possible" — for the most part. Apparently, the 43-year-old visits Danny "daily," or at the very least "whenever there is a chance," while he's being held at the Men's Central Jail in downtown Los Angeles. And when their little one joins her, the couple answer "all of their daughter's questions, but they aren't getting into the nitty gritty." The source told the outlet:
"It is extremely emotional and tough, and to harp on it is emotionally draining. The times that Danny talks to his daughter and Bijou; it is always about anything else than the obvious. He continues to try to reassure them that it will be OK. Many tears have been shed but they use the time to talk to each other about school and anything else. There will be a time and place to fill in her daughter fully, but that is still a work in progress."
What a conversation that will be…
As far as how the mother-daughter duo will fare financially without The Ranch star, the source revealed:
"When it comes to money, Danny wasn't making as much money as he was making in his heyday, but he is still left with a good amount of money from what was saved from his time with That '70s Show. Bijou also is a good saver from the work she has done. They never showed financial distress as Danny did what he had to do for himself and his family to survive while acting jobs weren't as frequent over the years and also having to pay lawyers."
Yeah, we're sure his legal team wasn't exactly cheap! Especially if they really do plan to appeal!
But still, the insider noted financial issues are the "least" of Bijou's concerns, and that she and Fianna "should be fine for the foreseeable future regarding living arrangements and will not be destitute." She's also apparently got "a lot of family and friends" that would "gladly help" if she "falls on hard times" — including Danny's fam. What a hard place to be in…
How do you really come to grips with the situation she's currently in as the wife of a convicted rapist?? We'll just have to see how things continue to play out. And also, if her support remains unwavering.
What are YOUR thoughts, Perezcious readers? Let us know in the comments down below…
If you or someone you know has experienced sexual violence and would like to learn more about resources, consider checking out https://www.rainn.org/resources.
[Images via Joseph Marzullo/FayesVision/WENN]