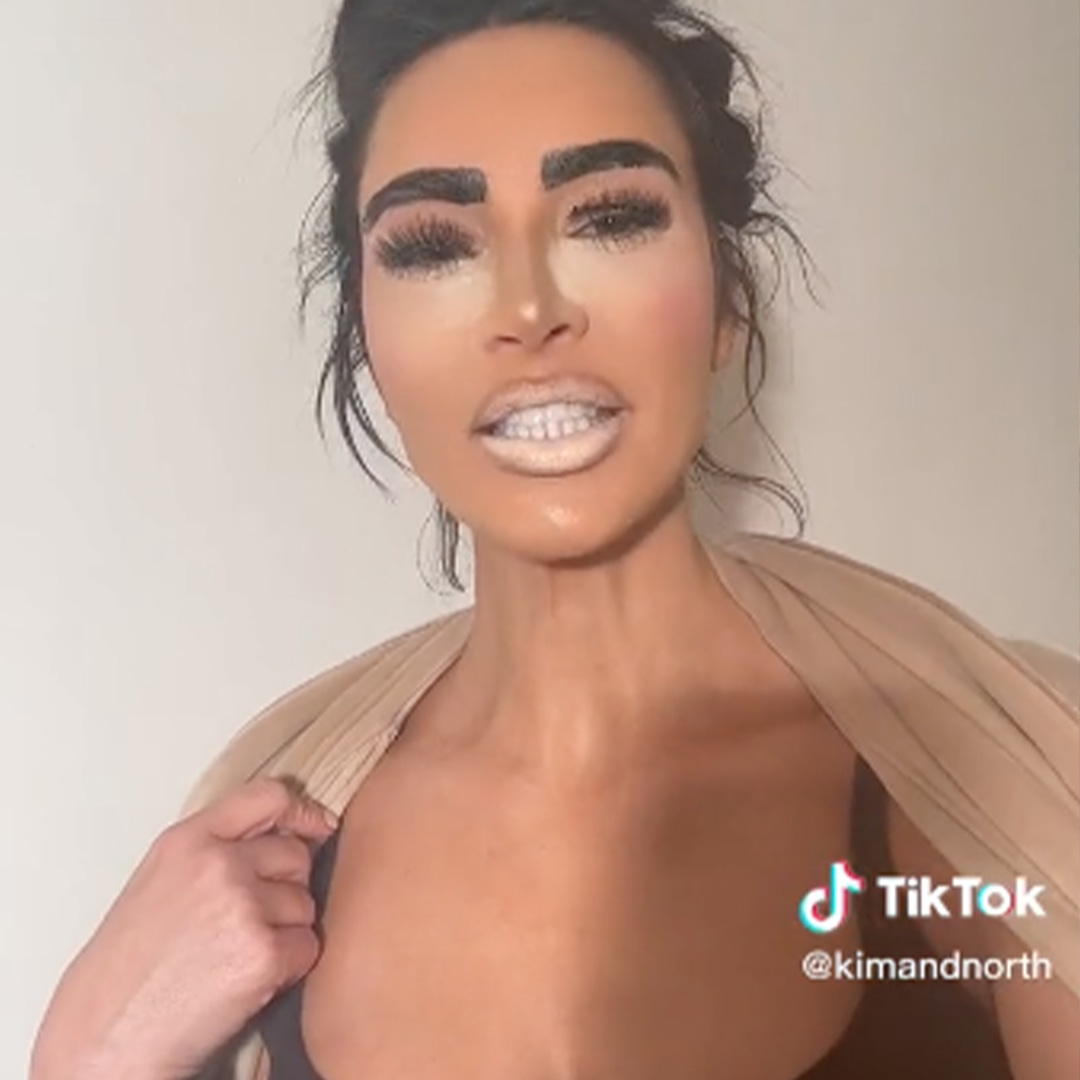 Be careful when you make a bet with your kid. 
The Kardashians star found herself doing a viral makeup tutorial on Jan. 17, revealing her 9-year-old daughter North West was behind the surprising video. As Kim tweeted, "The bribes and bet losing I have going on with North is unreal!" 
In the TikTok, Kim lip-syncs to Millie B's "M to the B" as she applies a heavy layer of makeup, including foundation, bright concealer and blush, with dark eyebrows. The SKKN founder finished her look with a nude lip and a fake eyelashes, posing for the camera while chewing gum.
When one fan re-shared the video and wrote, "This is the last thing I thought Kim Kardashian would do on tiktok," the reality star replied, "Me too!"