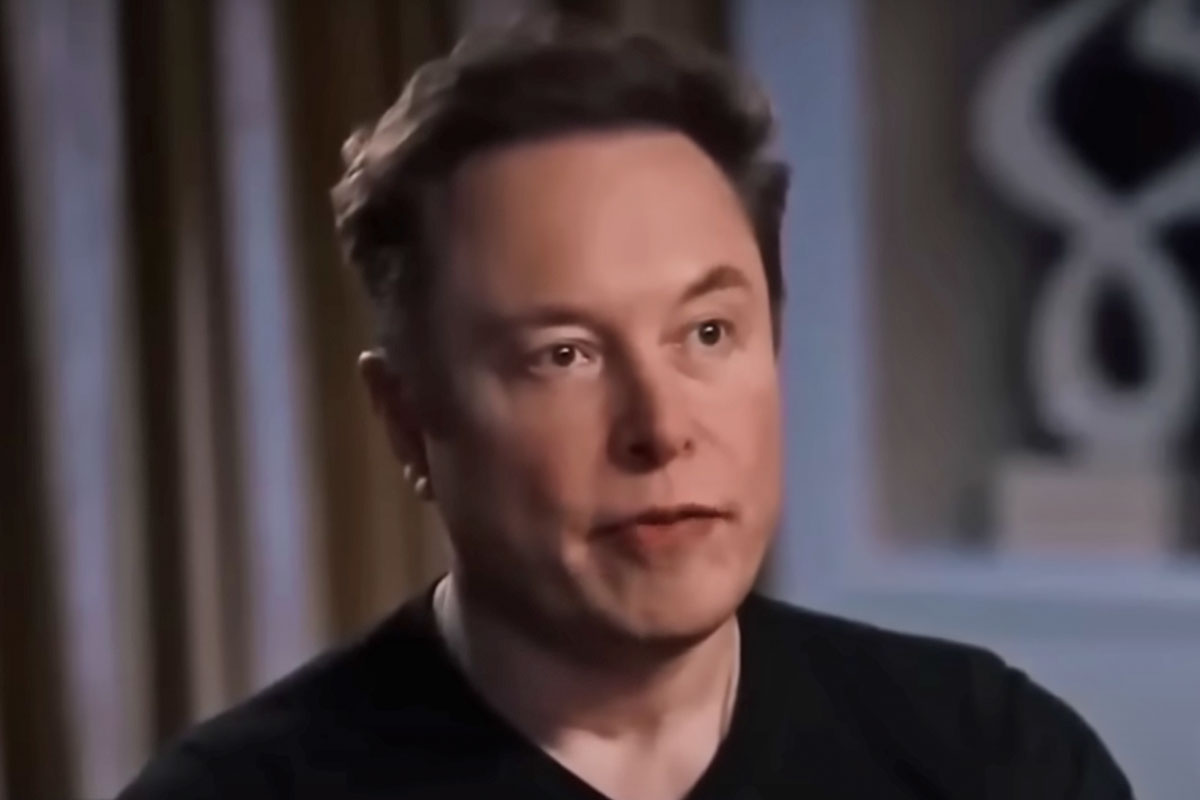 It sounds like Elon Musk's love as a father is NOT unconditional? Nor is his stance on the LGBT community??
According to the Tesla founder, he's really upset at his trans daughter Vivian Jenna Wilson because she has become a "communist" — and it's really cramping his style. In an excerpt of the mega billionaire's upcoming memoir, Elon Musk, which was obtained by the Wall Street Journal on Thursday, the father of 10 blamed his waning relationship with the 19-year-old on her schooling. Specifically he thinks the problem was that she went to the Crossroads School for Arts & Sciences in Santa Monica, California — a private school that focuses on teaching kids the arts, with famous alums like Jack Black, Maya Rudolph, and Zooey Deschanel. He thinks they poisoned her with the "woke mind virus." Sigh… Guys. It's the Crossroads school. It's K-12, it's not Berkeley.
He explained to author Walter Isaacson that it was when his relationship with Vivian, who legally transitioned last year, began to shift, that he began to blame the school for teaching her that rich people are "evil." He explained:
"She went beyond socialism to being a full communist and thinking that anyone rich is evil."
Mind you, at the same time Vivian's transition was legally granted, she also changed her name to put distance between her and her father — possibly because of his billionaire status, maybe because of who he is specifically, we don't know for sure.
Related: Kevin Costner's Ex: Kids Need Child Support Millions Because Luxury Is 'In Their DNA'
The SpaceX founder assured that he was "generally sanguine" with Vivian's transition, but around the same time, she "became a fervent Marxist and broke off all relations with him." So is he not "sanguine" with her transition now that she's against his billionaire ways? Uh… So he's saying he was fine with her being trans and then she decided that it was immoral to amass billions of dollars in wealth while there are people starving — and in response he's chosen not to accept trans people? Because now he seems super transphobic. You can see a brief history of his promotion of anti-trans material HERE. You really telling us that's out of spite??
According to Elon, it was his daughter being upset with them that led him to decide to purchase Twitter, which he later renamed X — because a tech mogul apparently can't grasp concepts like brand recognition and search engine optimization. He even admitted the main goal was to transform the site to stop wokeness. Isaacson wrote:
"Twitter, he felt, had become infected by a similar mindset that suppressed right-wing and anti-establishment voices."
Sigh.
In the time since, Vivian has apparently severed all ties with Elon, which he says hurt more than when his eldest child Nevada passed away. But he said he's still trying:
"I've made many overtures, but she doesn't want to spend time with me."
All that money and his kid wants nothing to do with him…
Thoughts, Perezcious readers? Let us know in the comments down below.
[Image via Tucker Carlson Today/YouTube]