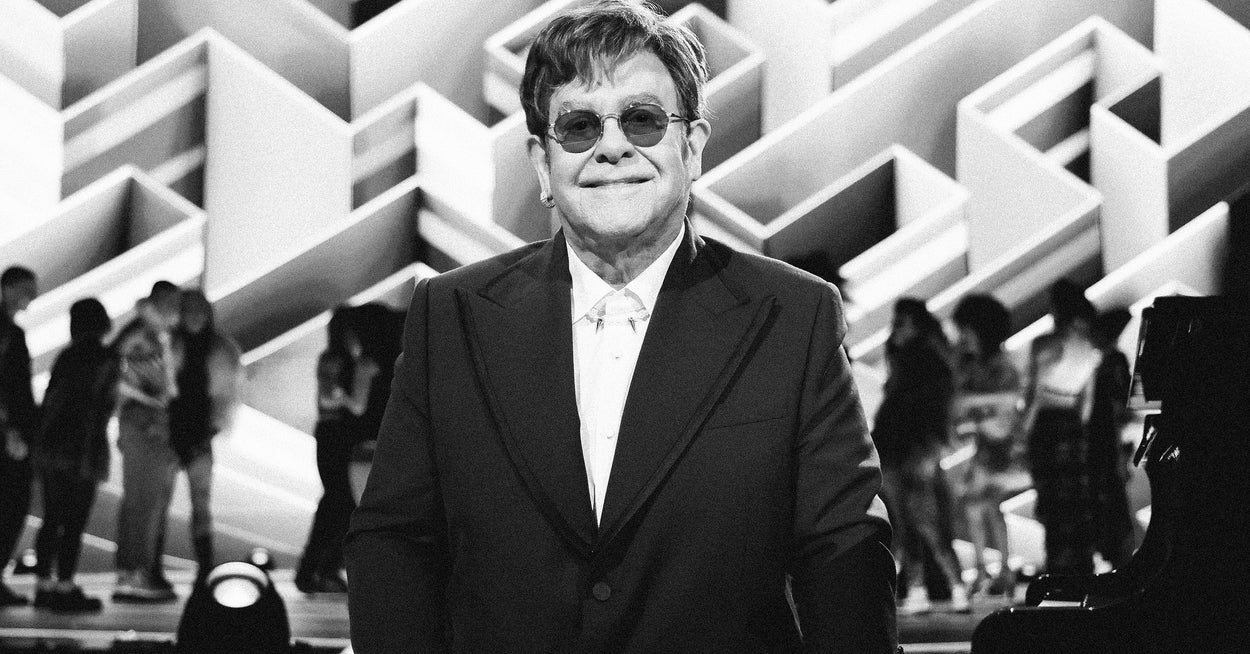 "I was always afraid of my parents."
We all know Elton John, pop rock legend, dazzling pianist, activist, and father of two.
Jmenternational / JMEnternational for BRIT Awards / Getty Images
Elton, who collaborated with Dua Lipa on "Cold Heart (Pnau remix)," a track that pulls from his '70s classic "Rocket Man," recently discussed the pair's latest hit in an interview with The Guardian, where the artist also spoke about mental health, sobriety, and how his upbringing has influenced his approach to parenting in adulthood.
Marc Piasecki / Getty Images For Global Citizen
Elton and his husband, David Furnish, share two children: Zachary, who is 10 years old, and Elijah, who is 8.
Emma Mcintyre / Getty Images for iHeartMedia
"I was always afraid of my parents, and I didn't want my children to ever be afraid of me," Elton shared, after saying earlier that growing up in a household where his actions were met with violence affected his sense of self and behavior for years.
Kristy Sparow / Getty Images For Global Citizen
"The self-loathing, not having any self-esteem, that all comes from when I was a kid," he explained, adding that "in the 50s – you got slapped round the face, you got a good hiding. 'It was bloody good for you.'"
Medianews Group / MediaNews Group via Getty Images
"It wasn't good for me," Elton said. "It left me walking on eggshells." He previously detailed his experiences with childhood trauma in a 2019 memoir, Me.
While Elton admitted that he can still fall back into "erratic" behavioral patterns due to the trauma he experienced as a young person, the musician said they don't permeate interactions with his kids.
Dave J Hogan / Getty Images
"We never hit them or lose our temper with them," he said. "When they're bad, they lose their pocket money, or their electronic stuff for a week – but they don't get punished physically or mentally."
Elton John Aids Foundation / Getty Images for the Elton John AIDS Foundation
You can read Elton's full interview with The Guardian here.
If you are concerned that a child is experiencing or may be in danger of abuse, you can call or text the National Child Abuse Hotline at 1-800-422-2253 (4.A.CHILD); service can be provided in over 140 languages.
BuzzFeed Daily
Keep up with the latest daily buzz with the BuzzFeed Daily newsletter!