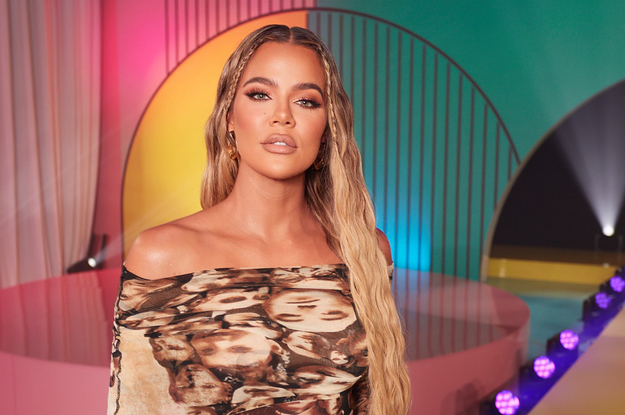 "Why am I doing this on camera?"
Look, a lot of ridiculous things happened on Keeping Up With the Kardashians. But what was one of the most mortifying things that any of the Kardashians did? Khloé has an idea.
Shein X 100k Challenge 2021 / Getty Images for SHEIN
In a recent interview on People (the TV Show), Khloé revealed which moment on KUWTK still has her feeling a little embarrassed.
After mentioning that she "did stuff that is so mortifying and cringe-worthy" on the show, Khloé explained that one particular moment still sticks in her head as especially cringe-y.
Specifically: When Khloé recorded a "love tape" for then-partner Lamar Odom and posed naked in a bathtub filled with candy.
View this video on YouTube
E! / Via youtube.com
"I remember taking a bath naked with a bunch of candy and Kourtney's filming me," she recalled. "It's just like why am I doing this on camera? It's so mortifying."
Well, the Kardashians are already filming a new reality TV show, so I'm sure there'll be more mortifying moments to come.
Read more about the entire interview here.
BuzzFeed Daily
Keep up with the latest daily buzz with the BuzzFeed Daily newsletter!