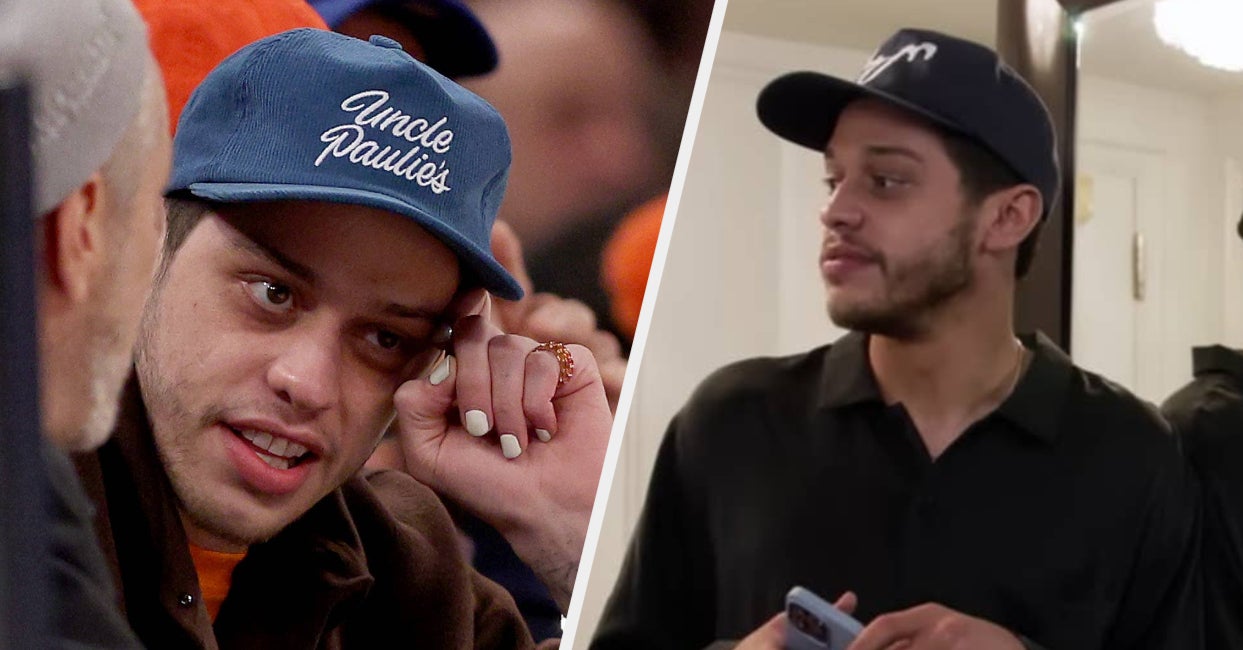 Whenever a Kardashian or Jenner sibling starts dating someone new, there's always a question as to how much their significant other will immerse themselves in the family's reality TV empire.
Since his debut on the first-ever episode of Keeping Up With the Kardashians back in 2007, Scott Disick — Kourtney Kardashian's then-boyfriend — quickly solidified himself as a fan-favorite guest star on the show and still remains as a key part of the core cast to this day.
Now, 15 years later, Kourtney's husband, Travis Barker, appears to be following a similar path, putting his reality TV experience to good use in front of the Hulu cameras throughout the first season of The Kardashians.
And while Khloé Kardashian's previous partners like Tristan Thompson and Lamar Odom happily followed suit with recurring roles on the show, not all KarJenner partners are so keen on the limelight.
For example, Kim Kardashian's husband of seven years, Kanye West, made only a handful of appearances on the show during his and Kim's decadelong romance, sitting down for just one confessional, where he famously compared the show to The Incredibles.
Just like Ye, Travis Scott and Devin Booker — Kylie and Kendall Jenner's respective partners — have also opted to step aside when it comes to the family business, with both men having never appeared on the show.
And so, when the world learned that Kim had started dating Saturday Night Live star Pete Davidson in October last year, fans were quick to assume that his extensive TV experience would make him a natural in front of the Hulu cameras.
However, ahead of the Season 1 premiere of The Kardashians in April, Kim revealed that viewers would have to wait a little longer to see Pete on the show, telling Variety at the time: "It's just not what he does."
And despite not appearing on camera, Pete became a key part of the season's storylines and ultimately wound up making a surprise cameo in the final episode, speaking to Kim in a sneaky post-credits scene.
Remaining off camera, Pete engaged in a flirty NSFW exchange with Kim about — *checks notes* — her vagina, swiftly sending fans into a frenzy.
His post-credits cameo felt to many like a teaser of more appearances set to come, and fans' excitement was only bolstered when, a few days later, an executive producer revealed that Pete had recently joined in on filming for Season 2.
"He's legitimately a part of Kim's life, and so for those bigger moments — like when they went to the Met Ball — Pete was with her. He's not like, 'Get the cameras away from me.' He joins in," revealed exec Danielle King.
Kim also confirmed that she'd filmed something special with Pete for Season 2 of the show, with many fans speculating that he'll be a heavy presence in an episode centering on the Met Gala.
And it wasn't long before we finally got our first glimpse of Pete and Kim on the show when the highly anticipated trailer for Season 2 dropped last month.
Waiting until the final scene of the 90-second trailer, Pete makes his physical debut alongside Kim and Khloé in a scene that looked to have been shot after the Met Gala in May.
"Babe? Do you wanna shower with me real quick?" Kim asks Pete, who is standing mid-conversation with Khloé. Visibly taken aback by his girlfriend's request, Pete jokingly tosses his cellphone to the ground and follows Kim into the bathroom.
The brief cameo was enough to get fans well and truly pumped for Pete's involvement in Season 2, with many viewers sharing their excitement in the comments section.
"Seriously Pete made me smile at the end. Can't wait to see more of him on the show," one fan wrote beneath the trailer on YouTube.
"Pete is the perfect addition to this family — he is so fun and I bet him and Khloe together will be 10 out of 10!" added someone else.
Some excited viewers also started speculating about their hopes for an onscreen bromance between Pete and Scott, who have teased their cute friendship on Instagram in recent months.
But, as you likely now know, fans' hopes and dreams were suddenly thwarted on Aug. 5 after reports surfaced that Kim and Pete had broken up.
Insiders told E! News at the time of the split that the pair have "a lot of love and respect for each other," but said that they found it difficult to maintain their relationship under the stress of long distance and demanding schedules.
But as well as being generally sad for Kete supporters across the globe, the split also complicated fans' hopes of seeing Pete on the show. And now reports suggest that Pete's screentime could be more limited than we'd initially been anticipating.
According to a source close to the matter, Pete will "barely" appear in Season 2, despite the promising trailer.
"He's in the background, but the reality world is not built for people like Pete," the insider told Page Six this week.
It's unclear whether scenes involving Pete have been cut from the show following his and Kim's sudden split, or if he never filmed that much to begin with. But regardless of his relationship with Kim, Pete's involvement in the show had always been uncertain, particularly given his struggles with his mental health.
If you didn't know, Pete was diagnosed with borderline personality disorder in 2017 and has largely stayed away from social media since he made the decision to delete his Instagram account in 2018, telling fans at the time: "the internet is an evil place."
What's more, executive producer Danielle King said in June that because Pete's a performer by trade, reality TV might not necessarily be all that enjoyable for him.
"When the cameras are rolling for him, it means performance time," she said. "When the cameras are rolling for this family, it's time to get real. It's a different muscle that they worked and he worked."
Well, I guess we'll have to wait and see how much Pete appears in the show when it returns to our screens in September.
incoming
Your weekday morning guide to breaking news, cultural analysis, and everything in between