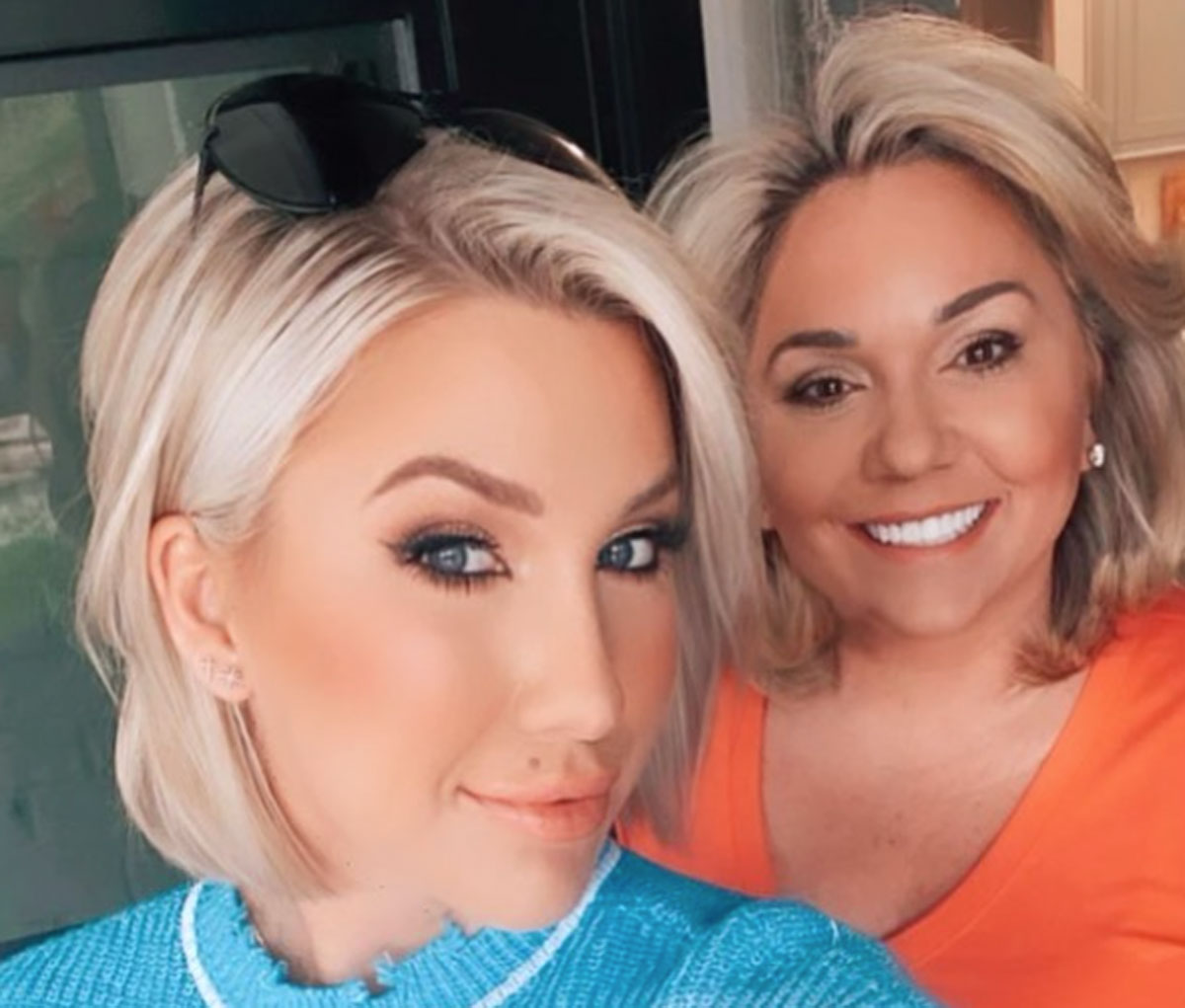 Julie Chrisley is really struggling with her prison sentence!
On Tuesday, Savannah Chrisley opened up on her Unlocked podcast to share how Julie has been doing since she and her husband Todd Chrisley went to prison earlier this year. She explained her parents' combined 19 year sentence is taking its toll on the matriarch of the family, who is trying to keep busy amid her prison stay:
"But she's just staying busy. You know, like, she's trying to do anything and everything, take classes, [be] first at bat — everything known to man that she can do, she does. And you know my mom. Like, she walks in a room, if something needs to be done, she just starts doing it. And so she's trying to stay busy. Her health, she's trying to focus on that."
The 25-year-old reality star doesn't think she's getting the full picture from her mom, though:
"I think she's trying to shield us from a lot of things. Because that's my mom. That's who she is."
What could she be hiding??
Related: Savannah Got 'Thrown Off' Flight For Being 'Unruly'
As you know, the Chrisley parents got caught up with by the IRS and were charged with tax evasion and bank fraud. Because of this, they're staying in separate federal facilities, and the Sassy by Savannah founder said it's not a luxurious stay:
"They're both in federal prison. So it's, it just kind of is what it is. That's our new normal and it's so hard because people are so hateful on social media. Some of the things people say are just baffling. She just kind of sticks to herself. We talk when I come for visitation, and we kind of just take it from there."
The Growing Up Chrisley star said she feels like she's got "divorced parents" because of visitations being spread out every weekend. She says she has to make the hard decision of which of her parents to go see, because unlike Julie's prison in Kentucky, Todd's stay in Pensacola, Florida is much further away. But on weekends she can't go see her mother, the 50-year-old has been keeping up with her experiences through letters:
"[I went home with] like 30 or 40 days worth of letters just because [that's] the way that it works with just mailing stuff home. It was just like [Julie's] daily diary, just [a] journal. I'll eventually put them out [and let people] read them at some point to give people updates on kind of how they were doing and what was going through their minds. One of the constant themes in all of her messages, like, all of her letters, are 'I can't believe Savannah's having to do this. Like, I can't believe her life's having to be put on hold.'"
Wow… Would U read the Chrisleys' prison diaries??
Another common theme in Julie's letters and day-to-day life is how much she misses Todd:
"I don't think there's a single letter that goes by that she does not say how much she misses my dad. They don't get to talk. So it's going on what month are we? April? We're like three, four, four months in, almost. Being together almost 30 years now and not going a day without speaking to now, going on four months is a lot … it was a lot to read. I mean, it was tough to see the accounts of her day and just things that she's scared of or nervous about or just all the thoughts that go through her mind. And not having my dad there with her. That's the biggest thing."
It's got to be tough being separated from your partner after having them by your side for so many years! Having to cut communication cold turkey is heartbreaking for anyone.
You can watch the full podcast (below):
Julie and Todd have been in prison for about four months now, and have a long way to go… Reactions, Perezcious readers?
[Image via Julie Chrisley/Instagram]