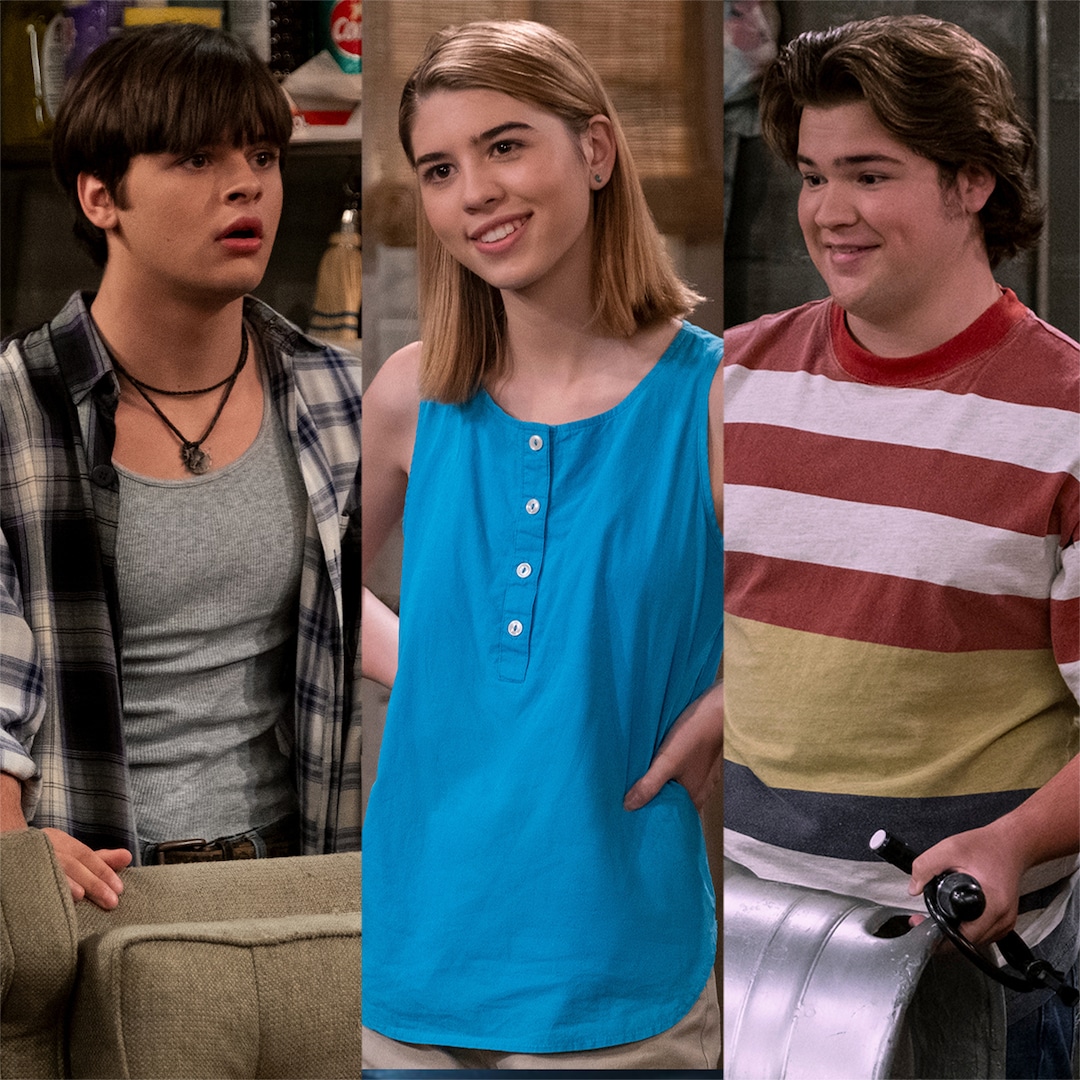 Point Place has a love triangle on its hands. 
After Leia (Callie Haverda) spent almost all of the first season of Netflix's That '90s Show dating Jay (Mace Coronel), she and Nate (Maxwell Acee Donovan) became close as the season drew to a close—with the two almost sharing a kiss in the finale.
Their relationship is made even more complicated by the fact that Nate is dating Nikki (Sam Morelos). But come on, it wouldn't be a That '70s Show sequel series without a little relationship drama.
So, what does the cast of That '90s Show want to see for the complex dynamic moving forward? 
"That's really difficult," Callie exclusively told E! News. "I think Leia and Jay have nice moments that pop up throughout the series. But then there's a nice little moment between Leia and Nate, but of course I don't want to get in the way of Nate and Nikki's relationship."
Ultimately, Leia leaves Point Place at the end of the summer. Callie hopes her character will use her time away as a chance to be single, saying, "Personally, I would like to see Leia grow on her own for a bit and find herself before she hops into something new."