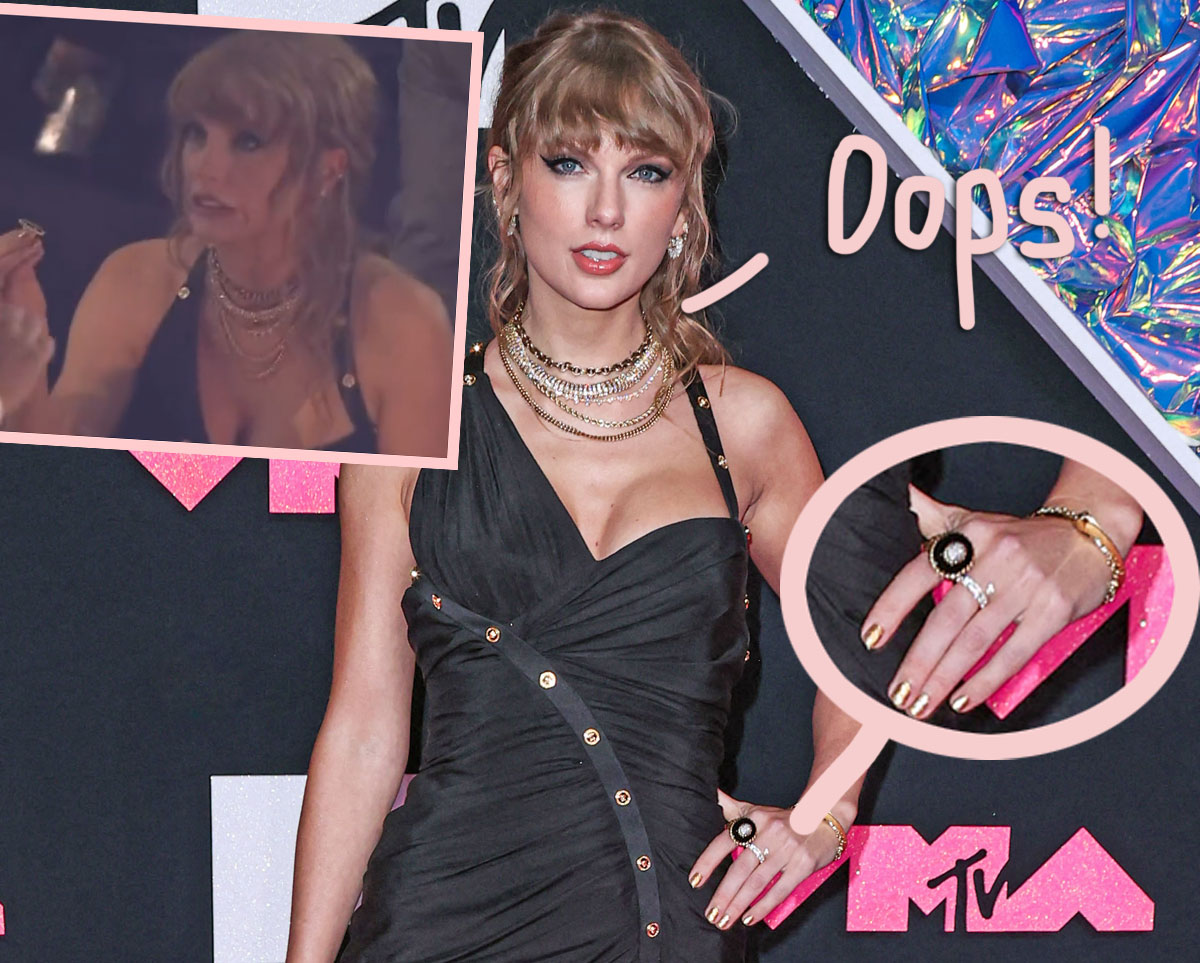 Taylor Swift was having the time of her life at the VMAs – but it may have come with a price! A price tag of $12,000, to be exact! Ouch!
The Speak Now singer was truly living her best life in the crowd at the MTV event on Tuesday night, dancing and singing along to the performers and cheering loudly for her friends as they won awards. But at one point during the televised show — during a rare moment she wasn't accepting one of nine Moon Person statues — the 33-year-old was spotted panicking! And for good reason!
Related: Selena Gomez 'Dragged' Online For Viral VMAs Reactions!
As seen toward the end of the live stream, the Anti-Hero artist — who was wearing an estimated $160,000 worth of jewelry, per Page Six — noticed a very valuable diamond detail on one of her rings had gone missing! OMG!
Specifically, a large oval diamond detail on a vintage Van Cleef & Arpels ring — which was lent to her from Joseph Saidian & Sons, who had it priced at $12k — had seemingly dislodged and disappeared on the floor. Oh no! In the clip, TayTay held up the empty gold ring while grimacing and asking staff in the area to help her search with their flashlights. A big group joined in on the efforts, but… the worst part? It's unclear if she ever found it!!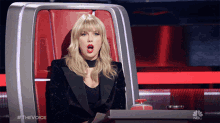 Can you imagine?!
That's a pricey piece of bling to lose!!!
All we know for sure is that the Grammy winner continued on with the VMAs with a Blank Space on her left finger and ditched the ring altogether for the afterparty. Let's just hope this was a strategic decision. Best case scenario, she found the diamond and stored it somewhere safe so she wouldn't risk it falling off again. If not, it was an expensive night out for her! Oof!
Ch-ch-check out the now-viral moment (below)!
help taylor broke her ring???????? pic.twitter.com/nJXeZraVLf

— Taylor Throwbacks (@ThrowbackTaylor) September 13, 2023
What do U think happened?
Let us know (below)!
[Image via MEGA/WENN & MTV/YouTube]