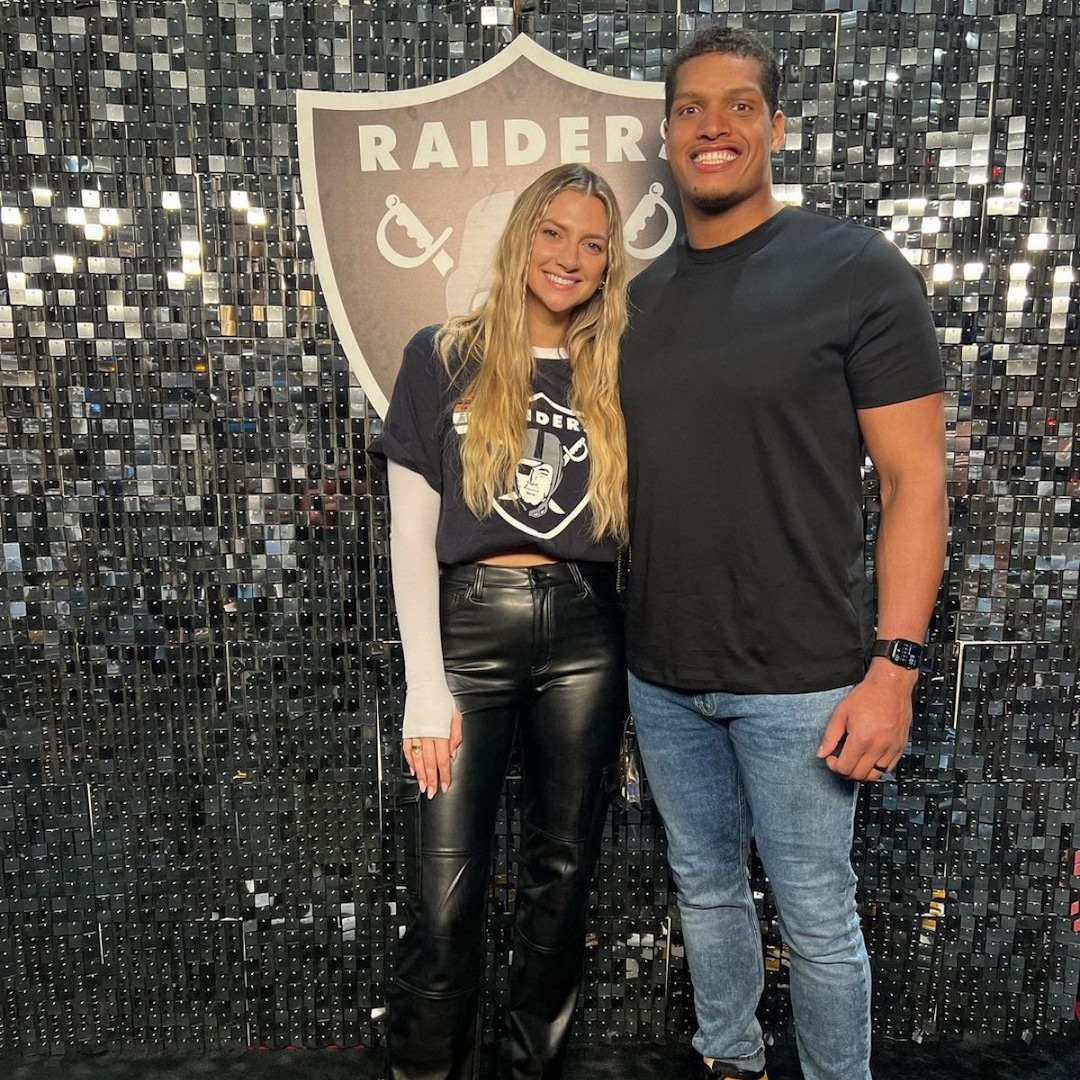 Allison Kuch always has her head in the game.
Whether she's rooting for husband Isaac Rochell and the Las Vegas Raiders at Allegiant Stadium or in their family room with the volume on full blast, the 27-year-old takes game day very seriously.
"I am definitely my husband's biggest cheerleader," she told E! News in an exclusive interview. "If I'm close enough, there's gonna be a chance I'm trying to yell and get his attention."
And with Allison and her dad both Michigan State alumni, it's safe to say she's been a fan of football long before marrying the defensive end in 2021.
"I like to get into the games. I'm like, 'Okay, that's a penalty! That's a penalty!'" she said. "My husband might be out there, but I'm a typical fan."
A fan who is more than pumped for the NFL playoffs. While the Raiders have completed their season and won't be making it to Super Bowl 2023, Allison is still preparing to enjoy the games with her husband at their Orange County, Calif., house.