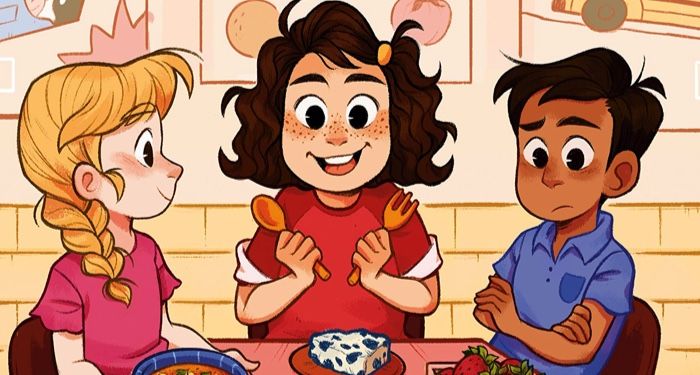 This content contains affiliate links. When you buy through these links, we may earn an affiliate commission.
Below are the best transitional chapter books I have found in the last year. As neither an elementary school teacher nor a librarian, I found this category a little hard to define clearly. Of course, teachers and librarians may also run into this problem, but I imagine their greater experience in this area might make it easier for them to give a definition.
To give you a general idea of what I used as my criteria, I wanted shorter books that would help kids move away from reading picture books. The idea is to bring them closer to reading longer chapter books with more text and fewer pictures. I also wanted the titles to be between 60 and 100 pages at most. However, for my purposes, I cared more about the content than the length, and found it easiest to decide by seeing a sample of the text. How much white space was included and the amount of text vs. illustrations usually helped me decide. Finally, I fully support reading diverse books from diverse perspectives, so I considered the diversity of authors and illustrators when making my list.
When I started looking, some titles immediately came to mind like Frog and Toad are Friends by Arnold Lobel and Nate the Great by Marjorie Weinman Sharmat. Since these have stood the test of time, I didn't think it was necessary to include them here. If you need a few more to start with, you can try these early chapter books and then come back to my list below as there is very little overlap.
The pug protagonists are adorable and there are two books in this series so far. I really hope there are a few more soon. There is something great about telling a kid, "Hey, you like that one? Awesome, because there are at least 298 more for you to read." Ok, perhaps 300 is too many to expect but I would love to see more from this Korean American author.
Happy Paws by Vicky Fang, Illustrated by Christine Nishiyama
This is a series of four books by Vicky Fang, an author devoted to inspiring kids in STEAM and creativity, with lovely illustrations from Christine Nishiyama. An easy to read collection, I highly recommend starting with it for your little readers, particularly ones who may have already read all the talking mouse or magical kitten adventures they can handle.
The Kids Are All Right Newsletter
Sign up to The Kids Are All Right to receive news and recommendations from the world of kid lit and middle grade books.
Thank you for signing up! Keep an eye on your inbox.
By signing up you agree to our terms of use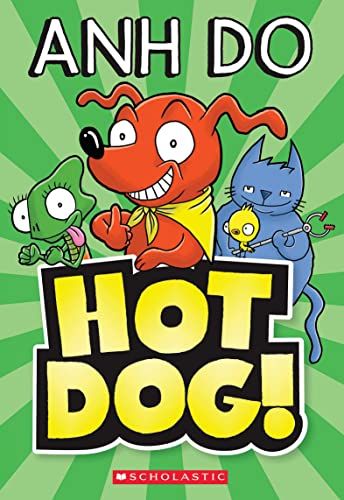 Hot Dog by Anh Do, Illustrated by Dan McGuiness
These are written by an author who is Vietnamese Australian. He has written 13 books in this series about a goofy wiener dog, so if this one works for your readers, there are more to check out. You might also try some of his other titles like WeirDo or Ninja Kid. I have kid approval for the Ninja Kid series, although I admittedly used a very small sample size of one so your results may vary.
This is a series by an author who wrote a fantastic middle grade title called The Night Diary (which won a Newbery Medal in 2019). Once I read and enjoyed that book, I looked for others by her and came up with the Phoebe G. Green series. There are four of books, all around the main character and her adventures in 3rd grade with her best friend Sage (who is a boy, if you must know). Phoebe loves making lists and is fascinated by her new classmate, Camille. She's also a foodie, which might appeal to little readers who are always hungry.
Too Small Tola by Atinuke, Illustrated by Onyinye Iwu
This is a lovely set of stories that take place in an unnamed African country. Atinuke is an author originally from Nigeria and if you have not tried her books, you are definitely missing out. I started with B is for Baby and then stumbled across Tola and also Anna Hibiscus. If you like this, get a copy of Tola and the Three Fine Girls by the same author and illustrator. Atinuke has also published a series called The #1 Car-Spotter with a boy protagonist, so hopefully I will be able to report back on that one soon, too!
My little reader is now on the latest book in this series called Narwhalicorn and Jelly. While I am a little father behind, I also enjoyed the first books I read by Clanton. Starring two wacky and zany sea creatures, these are funny and also mention waffles. I'm sold. If you like this, there are seven books so far and I'm hopeful that the lovingly wacky pair might go on a few more adventures together.
This is a series of nine books by Korean American author Lyla Lee. Mindy Kim is seven and a half, and starting at a new school after a big move from California to Florida. She's also adjusting to the fact that she has lost her mom and her dad seems to be sad a lot of the time. You'll see this series recommended on a lot of lists and for good reason. I enjoyed this so much I am also hoping to read some of Lee's YA titles like I'll Be the One or Flip the Script.
Desmond Cole is the brave kid in this dynamic kid duo and Andres Miedoso (yup, same name as the author) is the fearful and freaked-out sidekick who has just moved in next door. Andres is so scared, in fact, that in the first page the reader meets him, you can only see his "foot…quivering in fear." This series has 19 books and ghosts, too, obviously, so there are a lot of titles to choose from if this appeals to your little readers.
This is a series of five books that feature Japanese cultural references and food woven into 8-year-old Jasmine's stories. I liked the instructions on how to use chopsticks and the dorayaki recipe at the back of one of the books I read in the series. If you like this, you and your readers may eventually also want to try Sweet and Sour (a middle grade title) by the same author.
It's no surprise that I loved this winner of the 2017 Pura Belpré award. The main character's adventures are set in her beloved city of Bogotá (which is also the author's hometown) and she tells kids all about what she loves about living in the city — like the parks, trees, and endless bike paths. Juana (the main character) and I also share a love of Brussels sprouts, so how could I not feel an immediate bond with her? She also reads at night using the emergency flashlight her abuelo gave her. She says this is because being interrupted at the best part of a story is truly an emergency. I could not agree more. If you love this as much as I do, you'll be happy to see that there are two other books in this series.
I loved this book because it is set in Trinidad and it has been harder for me to find books for very young readers set outside the U.S. or UK. Lawrence's parents are Italian and Trinidadian, and the main character, 10-year-old Shayla, is preparing for a visit from her cousin Michael's family, who are now living in London. Somewhere online I saw a description of this as "quirky," which is strange because I thought of it as anything but. Read it and judge for yourself.
As always, there were a few titles I haven't tried yet, but that also look good. I am still planning to read Ada Lace On the Case by Emily Calandrelli, illustrated by Renee Kurilla. This is a five book series if your readers end up liking it. I also thought Charlie & Mouse is likely to be another good choice by Laurel Snyder, illustrated by Emily Hughes. There are six books with these two brothers. Alexander McCall Smith's Akimbo series is another series to try. It has five books and each is a different adventure featuring 10-year-old Akimbo.
If you're still looking for more, try 12 early chapter books or 50 of the best books for beginning readers for even more titles to choose from!