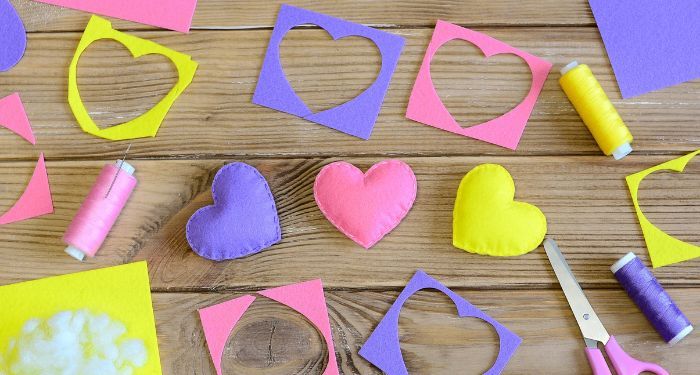 This content contains affiliate links. When you buy through these links, we may earn an affiliate commission.
As I write this, January is drawing to a close. I cannot believe that we are already one month into 2023. But whether I like it or not, time happens, and once again, the season of love is upon us. Though I never really celebrated Valentine's Day in any significant way, irrespective of whether I was single or paired up, I have always loved the explosion of cute DIY literary Valentine's Day crafts for kids and other projects on my Pinterest home page around this time. We crafters love a good theme, and love, hearts, and flowers are about as delightfully theme-y as it can get.
Valentine's Day is also a perfect occasion to share your love of DIY with the kids in your life – be it in the classroom or at home. Crafting is a wonderful way to keep kids engaged and occupied, while teaching them a thing or two about recycling some of the material that they may have lying around in playrooms and classrooms. Add a literary twist to your Valentine's Day crafting plans, and you are sure to win the approval of the bookish kids in your life. Here we have collected a list of some literary Valentine's Day crafts for kids to get you started.
Heart-Shaped Corner Bookmark
Add a Valentine's Day flourish to a classic corner bookmark. It is super easy to make, and you would only need a piece of paper and a pair of scissors. This makes it a perfect choice if your little crafting partner(s) wants to make a whole bunch for everyone they know. Here is a tutorial from Red Ted Art to show you how!
YouTube tutorial for heart shaped corner bookmark
Origami Heart Bookmark
Working with an origami enthusiast on a literary Valentine's Day Craft? Give this slightly more complicated origami bookmark by Jo Nakashima a try. The result is very satisfying, and will keep even older kids engaged. Nakashima also has a special playlist just for Valentine's day–themed origami on his channel.
Origami heart bookmark tutorial
Thumbprint Caterpillar Card for Fans of the Very Hungry Caterpillar
Make a fingerprint caterpillar card for little fans of the Hungry Caterpillar. Here is a Printable template from Etsy for $1.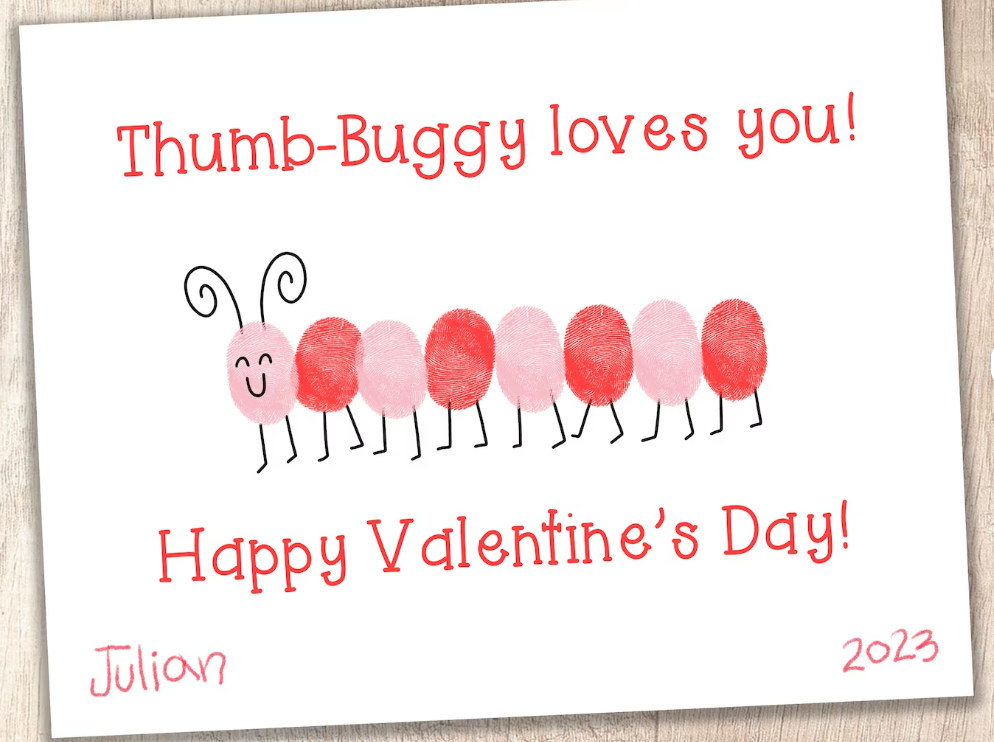 Caterpillar card template from Etsy
Book Deals Newsletter
Sign up for our Book Deals newsletter and get up to 80% off books you actually want to read.
Thank you for signing up! Keep an eye on your inbox.
By signing up you agree to our terms of use
Colorful Valentine's Day Cards from Scrap Paper
These bright and cheerful Valentine's Day cards that can be made using old newspapers or pages from old books and notebooks are sure to be fun to make. Check out the tutorial from Art Bar here.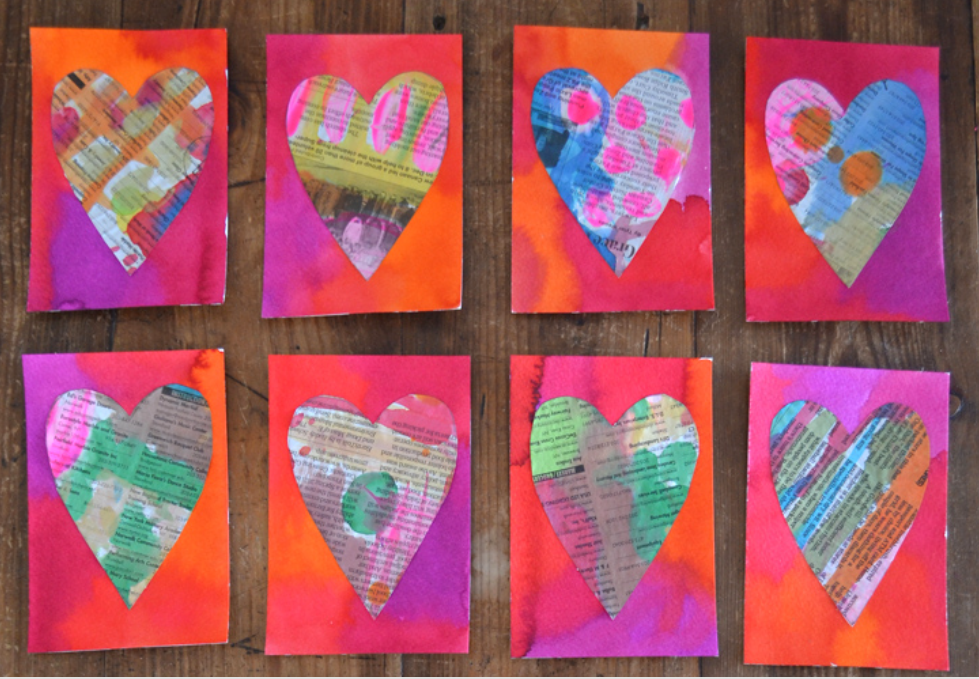 Recycled paper Valentine's Day postcard tutorial from Art Bar
Alice in Wonderland–Inspired Talking Flowers
These Alice in Wonderland inspired talking flowers would make perfect literary Valentine's Day craft for little book nerds to make and gift. Check out the video tutorial by Modern Mom Life.
Alice in Wonderland flowers video tutorial
Valentine's Day Banner from Book Pages
Recycle pages from old books and notebooks to make a seasonal decoration from the home or classroom. This would be a great Valentine's Day craft for working with a group of kids, who can add their personal touches to each of the banner pieces, and produce a super long, quirky bunting. Here is a tutorial from Homeroad that gives you the basics of Valentine's day banner making.
Book page banner for Valentine's Day
Valentine's Day Caterpillar Bookmark
Finally, how cute is this love themed bookworm bookmark made from tiny hearts? Here is the tutorial from Education.com that shows you how to make it.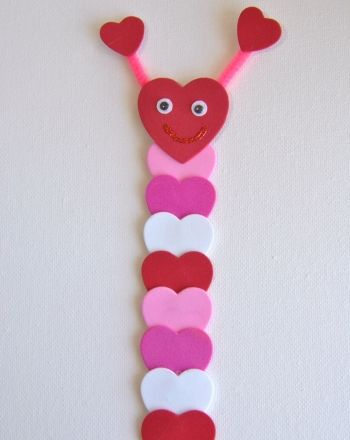 Bookworm bookmark to make for Valentine's Day
Want more literary Valentine's Day ideas? Check out this list of Valentine's books for kids, and this round up of Valentine's Day–themed bookmarks to make and buy.