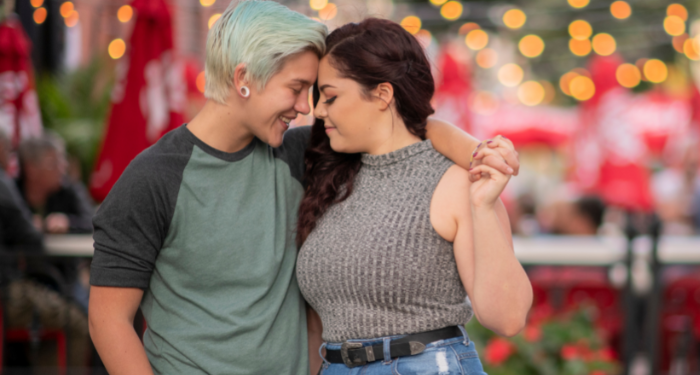 This content contains affiliate links. When you buy through these links, we may earn an affiliate commission.
It is my absolute delight to present eight of the best romance novels out in January 2023. The new year is all full of bubbles and sparkles and hope. And, you know what they always say: "new year, new you, new books." Well, maybe I added that last bit, but I for one typically ring in the new year by taking stock of the books I am looking forward to reading in the year to come.
So, when I looked at romance novels out in January, I found quite an exciting batch of books in store. As the holidays wind down, we are all given a bit of extra time to recommit to hobbies and routines that can sometimes be difficult to maintain with the business of all those special events we tend to have in the fall. I adore settling into January with cold weather, piles of snow, and plenty of books to keep me occupied.
A cold January is the best time to get reading done (apologies to all my warm-weather friends for the following that likely does not apply to your experience of the month). There is nothing better than having large jackets with pockets big enough for a mass market or trade paperback that you can easily read when you are out and about. Then you also have the divine experience of sitting by a fireplace or a radiator with a nice romance, looking out onto the cold expanse just outside your window. Of course, you can read any genre in January, but why not pick up one of these new romance releases?
Start 2023 Right With Romance Novels Out in January
A queer medieval romance is about to release, and I want everyone to know about it. In 1360s Oxfordshire, Penn is fleeing an unwanted engagement and Raff is looking for his sister's groom to preserve his family honor. When they unexpectedly find themselves traveling together, their feelings only grow over time. But both Penn and Raff have secrets that could break their growing bond, and when they are revealed both will have to decide what they are willing to give up for love.
Kissing Books Newsletter
Sign up for Kissing Books to receive news, book recommendations, and more for residents of Romancelandia.
Thank you for signing up! Keep an eye on your inbox.
By signing up you agree to our terms of use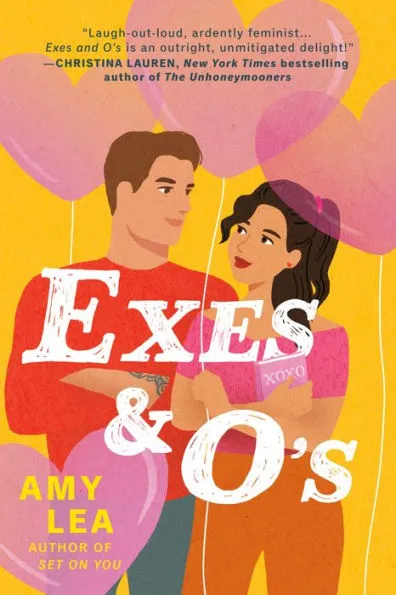 Tara Chen is a resident of Romancelandia but her love of romance books hasn't stopped her last ten boyfriends from breaking up with her. Ticking through the tropes, she lands on a second-chance romance as her most likely HEA. Now, she is more than willing to have her roommate and Boston firefighter, Trevor Metcalfe, help her track down her exes. But the more time they spend looking for Tara's perfect second chance romance, the more they both realize this might just be a friends-to-lovers story.
Catch by Kris Bryant (January 1)
Being the offensive coordinator for an NFL team is Sutton McCoy's dream job. When her team recruits Grayson Moats as the quarterback, she is wrecked. Sutton was her high school's first female quarterback, and she was also dating one of the great loves of her life, Parker O'Neal, Grayson Moats's current wife. Sutton has never gotten over Parker, but it turns out the feelings are mutual. Now she will have to decide if she wants to protect her players or follow her heart.
Sorry, Bro by Taleen Voskuni (January 31)
If you want a sapphic romcom with an Armenian American protagonist, do I have the book for you. A proposal from her non-Armenian boyfriend in a room full of San Francisco tech bros is not what Nar wants from life. Luckily, her mother is waiting in the wings with a spreadsheet of eligible Armenian men for her to date. But, during her month-long dating montage, she comes to find her wing woman, Erebuni, much more compelling than any of the men she is dating. Just one problem — Nar is not out as bisexual. She will have to learn how to be happy, even if it takes a bit of an identity crisis.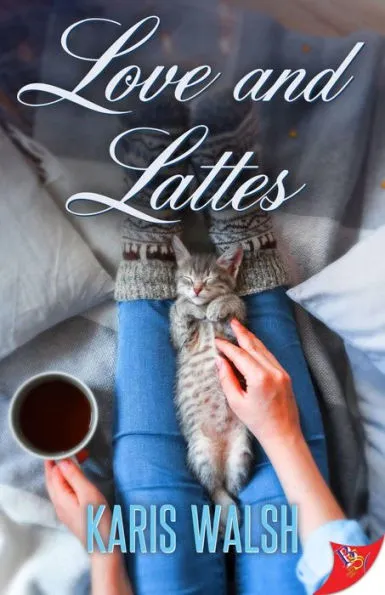 As a cat café owner, Bonnie knows she can live a good life as long as she has enough cats, a good cup of coffee, and a supportive community behind her. One minor problem: she may work a smidge too much to date. As a wedding planner, Taryn executes dreamy happily ever afters for clients daily. So, when her latest client asks for a cat cafe wedding, she will do anything to make it happen. The cafe owner is reluctant but she cannot refuse Taryn's offer to help her cats get placed into homes in exchange. Taryn just wants to plan another purrfect wedding and Bonnie just wants to find her cats' furever homes but they might just find their happily ever afters for themselves in the process.
Lunar Love by Lauren Kung Jessen (January 10)
This debut is an enemies-to-lovers romcom with a Chinese American protagonist who has recently taken over her grandmother's Chinese zodiac matchmaking business. The enemy in question, Bennett O'Brien, is not only an L.A. bachelor, but he also founded a dating app based on a misunderstanding of her grandmother's Chinese zodiac approach. Bennett thinks matchmaking traditions need to be broken to move into the future, but Liv believes they are a tradition for a reason. So, they make a deal. They will set each other up with the perfect match, and the one who falls in love first loses. But they may have already met their match.
Behind the Scenes by Karelia Stetz-Waters (January 31)
From the author of Satisfaction Guaranteed comes another sapphic romcom to fall in love with. A former filmmaker falls for the business consultant she hires to help her finance her last chance at making a film. Rose is a happy business consultant who loves the support she gets from her pugs and sisters but can't help wanting something more. That something might just be someone like Ash. Her ex ruined her directorial career, but now she wants to give it another go. If she doesn't get too distracted by her attractive business consultant, it might just happen too.
Hiroshi by Zelda Knight (January 28)
An architecture professor accidentally falls for the man he tries to set his daughter up with. In his early 50s, Hiroshi Furukawa is determined to play matchmaker between his former student and his daughter. Jayden is a firefighter with family-oriented values, and he is single. What more could Hiroshi want for his daughter and his grandchildren? Hiroshi didn't account for the fact that Jayden is gay and in love with him, not his daughter. Jayden may just be able to convince him that they can start fresh together.
Closing Out Romance Novels Out in January
The first month of 2023 has a lot to offer — if you are looking for romance novels at least. I sincerely hope January's batch of new romance releases gives you something wonderful to look out for. This list of New Year's Eve romances might also help the start of your 2023. You can also find a full list of new releases in the magical New Release Index, carefully curated by your favorite Book Riot editors, organized by genre and release date. Happy New Year!
Editors note: we previously listed Best Men by Sidney Karger in this roundup, but the pub date on that title has been bumped to May 2023.