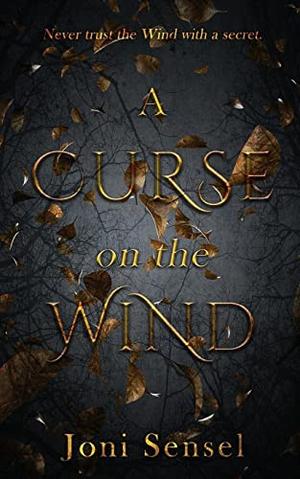 A jilted teenager must face the unintended consequences of a curse in Sensel's YA historical fantasy novel.  
In Amity, Ohio, in 1909, 17-year-old aspiring actor Gethsemane "Geth" Jones was supposed to marry Will Cogglesmith, but he broke off the engagement at the last minute. On the day of the proposed wedding, she wakes up before dawn, sneaks out to the local cemetery, and curses the young man who broke off their engagement: "May the unfaithful wretch who sullied this day find disaster before the week's out. Make his bed crawl with bugs, bring shame to his name, and, and…let his underwear itch." Geth is more humiliated than heartbroken—it was never a love match—and the curse is just a childish ditty, although it makes her feel better. But after the sentient spirit of Wind hears the curse and acts on it, it expects swift payment: Specifically, it wishes to make Geth its bride. Now she must not only live with the shame of her actions, but also the unthinkable prospect of becoming the Wind's wife. Outsmarting the spirit will take a cunning plan and the help of steadfast allies that include her best friend, Sarah Brannon, and her old school friend Aaron Holmes, the gravedigger's son. Above all, Geth will need to reassess who she is and what she really wants. Overall, this is an atmospheric, richly developed, and ultimately romantic read that's full of surprises. No character is who they seem to be at first, and Geth's coming-of-age arc offers a story of feminist empowerment and rebellion against familial and societal expectations. Geth yearns to act, and, as such, the tale's purposeful focus on the power of words and storytelling is fitting and poignant. The protagonist's relationships with family members, friends, and the Wind give the work a strong narrative structure, and over this framework, Sensel's gorgeous prose takes flight: "Under the costume of good girl, good daughter, she yearned to be fearless, uncommon, and yes, dramatic. To reach for her desires instead of dreaming, and to win praise for originality, not compliance."
A quietly thoughtful and romantic bildungsroman.
Pub Date: today
ISBN: 978-1-5092-4282-5
Page Count: 290
Publisher: Wild Rose Press
Review Posted Online: Sept. 8, 2022