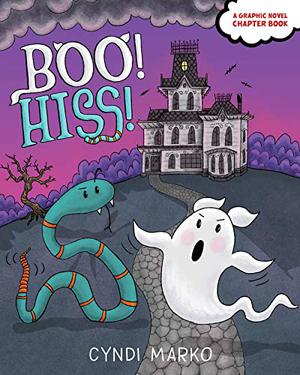 by Lucille Colandro ; illustrated by Jared D. Lee ‧ RELEASE DATE: March 27, 2018
Having eaten pretty much everything on land in 13 previous versions of the classic song, Colandro's capaciously stomached oldster goes to sea.
Once again the original cumulative rhyme's naturalistic aspects are dispensed with, so that not only doesn't the old lady die, but neither do any of the creatures she consumes. Instead, the titular shark "left no mark," a squid follows down the hatch to "float with the shark," a fish to "dance with the squid," an eel to "brighten the fish" (with "fluorescent light!" as a subsequent line explains), and so on—until at the end it's revealed to be all pretending anyway on a visit to an aquarium. Likewise, though Lee outfits the bespectacled binge-eater with a finny tail and the requisite bra for most of the extended episode, she regains human feet and garb at the end. In the illustrations, the old lady and one of the two children who accompany her are pink-skinned; the other has frizzy hair and an amber complexion. A set of nature notes on the featured victims and a nautical seek-and-find that will send viewers back to the earlier pictures modestly enhance this latest iteration.
Series fans won't be disappointed, but young readers and listeners who know only the original ditty may find this a touch bland. (Early reader. 6-8)
Pub Date: March 27, 2018
ISBN: 978-1-338-12993-9
Page Count: 64
Publisher: Scholastic
Review Posted Online: Nov. 22, 2017
Kirkus Reviews Issue: Dec. 15, 2017
Share your opinion of this book
Did you like this book?