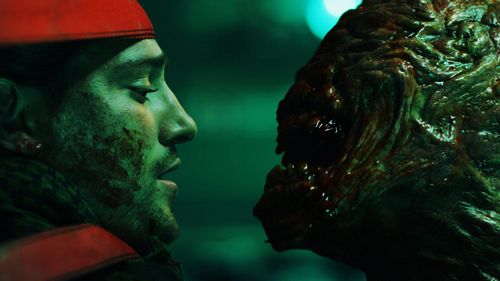 Una película de monstruos sangrientos titulada Death Valley está en camino a Shudder para el mes de diciembre, y nos recuerda a Resident Evil.
Con una criatura práctica, parece estar sacada de la misma tela que el próximo reboot Resident Evil: Welcome to Raccoon City.
Shudder, el servicio de streaming premium de AMC Networks para el terror ha anunciado que estrenará la película original Death Valley el 9 de diciembre.
Escrita y dirigida por Matthew Ninaber (Psycho Goreman), que también aparece como el aterrador monstruo de la película, este terror de acción cargado de adrenalina está protagonizado por su hermano Jeremy Ninaber (Escape the Dark), Ethan Mitchell (Escape the Dark) y Kristen Kaster (If I Should Die).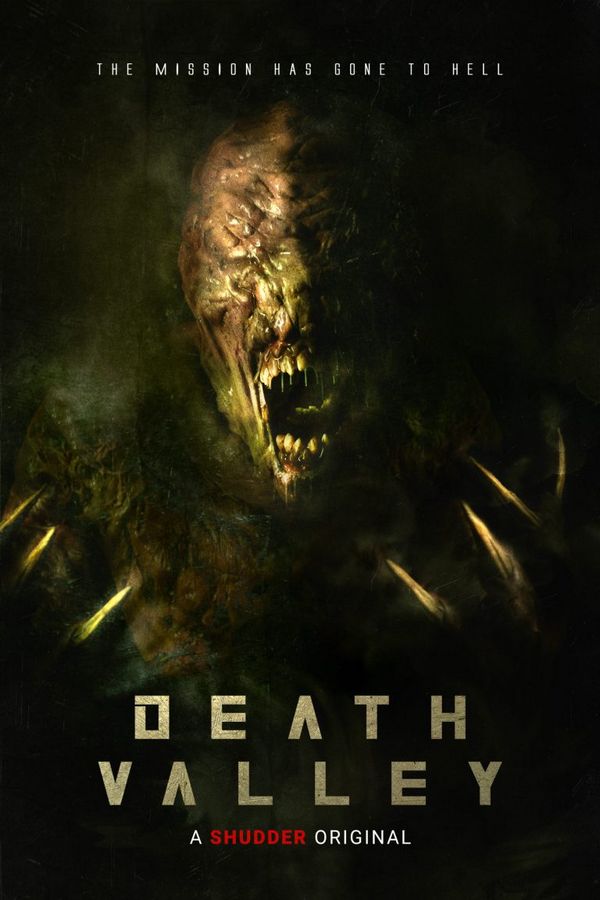 Cuando un experimento secreto sale terriblemente mal, la Dra. Chloe (Kaster), bioingeniera, queda atrapada en una instalación subterránea secreta. Con sólo 24 horas antes de que un protocolo de descontaminación fatal destruya todo el laboratorio, Chloe despliega una señal de socorro antes de que una aterradora criatura (Matthew Ninaber) de origen desconocido pueda consumir lo que queda de ella.
Death Valley está producida por Black Fawn Films, que también produjo la película original de Shudder Vicious Fun. La tendremos el ojo encima a esta peli que se estrena en nada.
COMPARTE ESTE ARTICULO! – MIRA ABAJO LOS COMENTARIOS.
ADVERTENCIAS Y REGLAS antes de comentar en BLOGHORROR
• Comentar con respeto y de manera constructiva.
• No se permiten links de otros sitios o referencias a sitios de descarga. 
• Tratar de hablar de la pelicula en cuestión, salvo ocasiones especiales. Nada de interminables debates políticos, religiosos, de genero o sexualidad *
• Imágenes están permitidas, pero siempre con moderación y que no sean demasiado grandes.
• Los comentarios de usuarios nuevos siempre son moderados antes de publicarse.
• Por ultimo, las reseñas y criticas en BLOGHORROR pueden contener humor negro-ácido, que de ninguna forma debe ser tomado en serio! y que tienen como fin el puro entretenimiento satírico.
• Disfrute su estadía 😉
Continue Reading