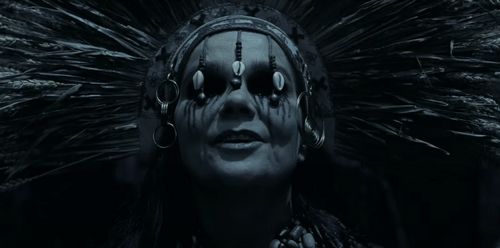 Lo próximo del director de The Witch y El faro (The Lighthouse), Robert Eggers, es una película de venganza vikinga titulada The Northman, y el tráiler ha llegado como un regalo anticipado de año nuevo.
Focus Features estrenará The Northman en los cines el 22 de abril, descrita como "una epopeya llena de acción que sigue a un joven príncipe vikingo en su búsqueda para vengar el asesinato de su padre".
El reparto de esta película es absolutamente increíble, y el tráiler oficial promete una épica arrolladora que debería ser precisamente lo que los fans de The Green Knight están buscando en una continuación. No es otra *película de terror* de Eggers, per se, pero podemos esperar que Eggers no deje de lado la violencia gráfica en esta. Sí, se derramará sangre vikinga.
Del aclamado director Robert Eggers llega The Northman, protagonizada por Alexander Skarsgard, Anya Taylor-Joy, Nicole Kidman, Claes Bang, Ethan Hawke, Willem Dafoe y Björk.  La película está dirigida por Robert Eggers, que también ha coescrito el guión con el poeta y novelista islandés Sjón.
La tendremos en la lista.
COMPARTE ESTE ARTICULO! – MIRA ABAJO LOS COMENTARIOS.
ADVERTENCIAS Y REGLAS antes de comentar en BLOGHORROR
• Comentar con respeto y de manera constructiva.
• No se permiten links de otros sitios o referencias a sitios de descarga. 
• Tratar de hablar de la pelicula en cuestión, salvo ocasiones especiales. Nada de interminables debates políticos, religiosos, de genero o sexualidad *
• Imágenes están permitidas, pero siempre con moderación y que no sean demasiado grandes.
• Los comentarios de usuarios nuevos siempre son moderados antes de publicarse.
• Por ultimo, las reseñas y criticas en BLOGHORROR pueden contener humor negro-ácido, que de ninguna forma debe ser tomado en serio! y que tienen como fin el puro entretenimiento satírico.
• Disfrute su estadía 😉
Continue Reading