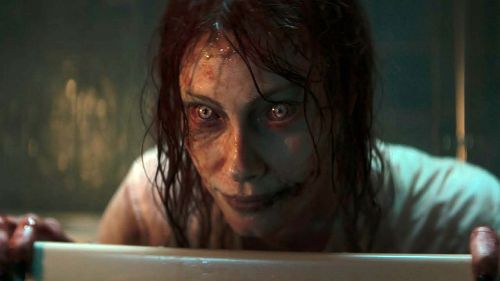 Tal y como se había prometido, se ha publicado el tráiler oficial de Evil Dead Rise, dirigida por Lee Cronin (The Hole in the Ground), que llegará a los cines el 21 de abril de 2023.
El productor es el mismísimo Bruce Campbell, que comento: "He visto la película en todo su esplendor y, por si os lo estáis preguntando, sí, es increíble… y sí, es la más aterradora hasta la fecha".
Puedes ver el tráiler oficial de Evil Dead Rise a continuación, que recuerda al excepcional remake de Evil Dead de Fede Álvarez de 2013. Parece que el tono aquí es terror serio y espantoso, alejándose de cualquier estilo de horror-comedia que Sam Raimi introdujo en Evil Dead 2 y Army of Darkness.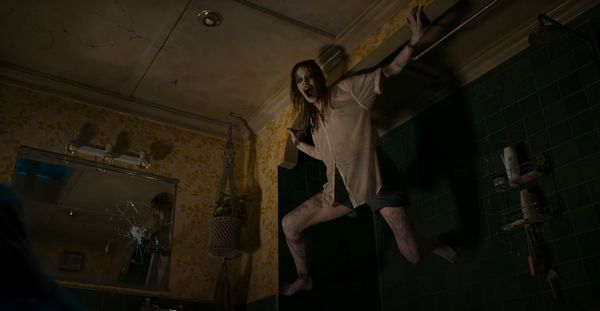 Gabrielle Echols (Reminiscence), Morgan Davies (The End) y Nell Fisher (Splendid Isolation) protagonizarán la nueva película junto a Alyssa Sutherland y Lily Sullivan.
Esta es la sinopsis oficial de Evil Dead Rise…

"En la quinta película de Evil Dead, Beth, cansada de la carretera, visita a su hermana mayor Ellie, que está criando sola a sus tres hijos en un pequeño apartamento de Los Ángeles. El reencuentro de las hermanas se ve truncado por el descubrimiento de un misterioso libro en las profundidades del edificio de Ellie, que da lugar a demonios poseedores de carne y hueso, y empuja a Beth a una batalla primigenia por la supervivencia al enfrentarse a la versión más pesadillesca de la maternidad imaginable".
Sam Raimi, Bruce Campbell y Robert Tapert producen Evil Dead Rise.
COMPARTE ESTE ARTICULO! – MIRA ABAJO LOS COMENTARIOS.
ADVERTENCIAS Y REGLAS antes de comentar en BLOGHORROR
• Comentar con respeto y de manera constructiva.
• No se permiten links de otros sitios o referencias a sitios de descarga. 
• Tratar de hablar de la pelicula en cuestión, salvo ocasiones especiales. Nada de interminables debates políticos, religiosos, de genero o sexualidad *
• Imágenes están permitidas, pero siempre con moderación y que no sean demasiado grandes.
• Los comentarios de usuarios nuevos siempre son moderados antes de publicarse.
• Por ultimo, las reseñas y criticas en BLOGHORROR pueden contener humor negro-ácido, que de ninguna forma debe ser tomado en serio! y que tienen como fin el puro entretenimiento satírico.
• Disfrute su estadía 😉
Continue Reading