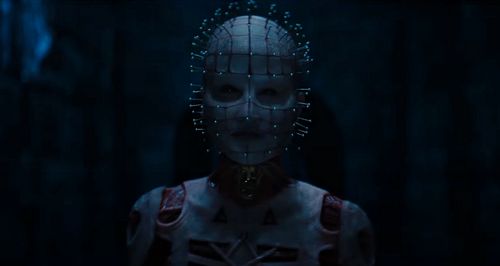 El tráiler de "Hellraiser" de Hulu resuelve el rompecabezas y da rienda suelta a Pinhead y a los nuevos cenobitas.
Hellraiser de Hulu, una reimaginación del clásico de terror de Clive Barker de 1987 del director David Bruckner, se estrenará en Estados Unidos en exclusiva en Hulu el 7 de octubre.
El tráiler comienza con la resolución de la icónica caja de rompecabezas, que libera a Pinhead (Jamie Clayton) y a todo un nuevo ejército de cenobitas. El regreso del charlatán también se vislumbra en este primer tráiler oficial de Hulu, que anuncia el siguiente argumento de la franquicia…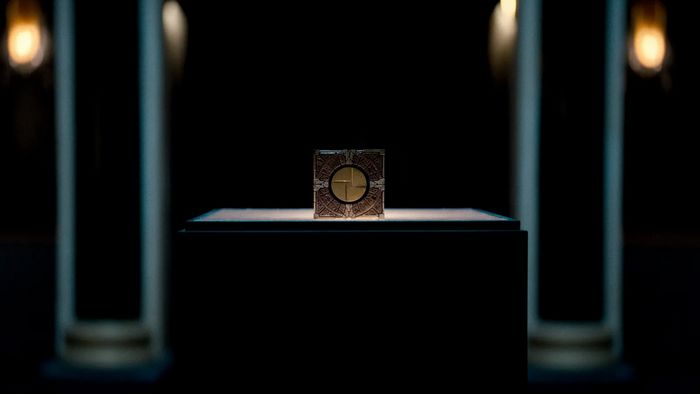 En la nueva película de Hellraiser de Hulu, "Una joven que lucha contra la adicción entra en posesión de una antigua caja de rompecabezas, sin saber que su propósito es convocar a los Cenobites, un grupo de sádicos seres sobrenaturales de otra dimensión."
David Bruckner (The Night House), que dirigió The Ritual de Netflix, así como secciones de las antologías de terror V/H/S y Southbound, está dirigiendo el relanzamiento de la franquicia Hellraiser para Spyglass Media.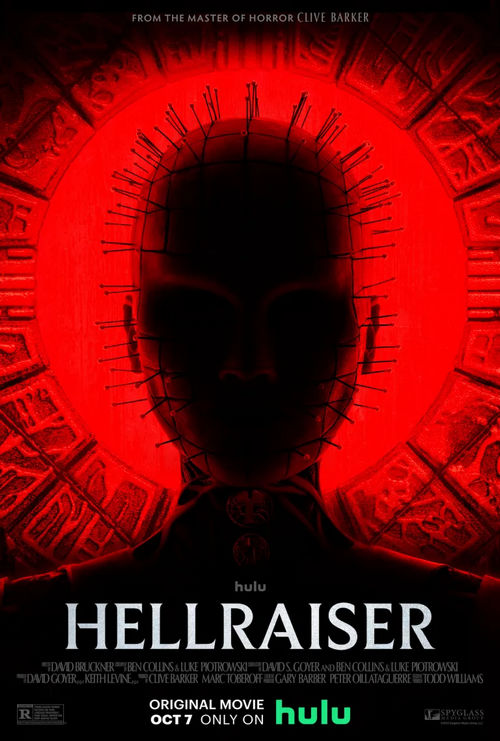 El film tiene calificación R ("Violencia sangrienta de terror y gore fuerte, lenguaje en todo momento, algún contenido sexual y breves desnudos gráficos")
El proyecto se describe como una "reimaginación leal, pero evolucionada, del clásico de terror de Clive Barker de 1987", en donde ahora el Pinhead es una mujer.
El reparto incluye a Odessa A'zion ("Fam", "Grand Army"), Adam Faison ("Everything's Gonna Be Okay", "Yes Day"), Drew Starkey ("Outer Banks", "The Devil All the Time"), Brandon Flynn ("Ratched", "13 Reasons Why"), Aoife Hinds ("The Long Call", "Normal People"), Jason Liles ("Stereoscope", "Rampage"), Yinka Olorunnife ("The Transporter"), Selina Lo ("Boss Level", "Q8 Unleashed"), Zachary Hing ("Halo"), Kit Clarke ("Leonardo"), con Goran Visnjic ("The Boys", "Timeless") y Hiam Abbass ("Succession", "Blade Runner 2049").
COMPARTE ESTE ARTICULO! – MIRA ABAJO LOS COMENTARIOS.
ADVERTENCIAS Y REGLAS antes de comentar en BLOGHORROR
• Comentar con respeto y de manera constructiva.
• No se permiten links de otros sitios o referencias a sitios de descarga. 
• Tratar de hablar de la pelicula en cuestión, salvo ocasiones especiales. Nada de interminables debates políticos, religiosos, de genero o sexualidad *
• Imágenes están permitidas, pero siempre con moderación y que no sean demasiado grandes.
• Los comentarios de usuarios nuevos siempre son moderados antes de publicarse.
• Por ultimo, las reseñas y criticas en BLOGHORROR pueden contener humor negro-ácido, que de ninguna forma debe ser tomado en serio! y que tienen como fin el puro entretenimiento satírico.
• Disfrute su estadía 😉
Continue Reading