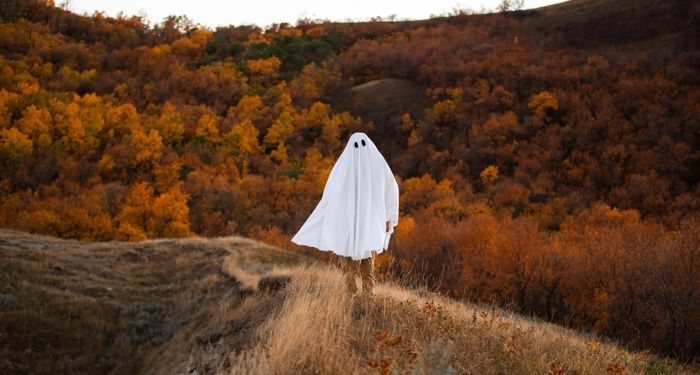 Towards the beginning of the pandemic I watched my first K-drama (Romance Is a Bonus Book) and immediately understood the obsession. Since then I have purchased the Viki app and inhaled as many Asian TV shows and movies as time will permit, which recently brought me to Hotel del Luna (streaming on Viki and Netflix). It's a wonderful show about purgatory, ghosts, history, friendship, love — and it even tossed in a serial killer plot (watch the trailer here). I'm telling you, K-dramas have a formula and it works!
The core of the show is a woman who has been bound, as punishment, to a hotel for many, many, many years. It's a hotel that only the dead — and the living manager that she needs to run it — can see. She helps ghosts either stay until they're ready to cross over or helps resolve their issue to help them cross over — for valuables of course, she's all about the bling. I loved the mystery aspect of her history, living life, and how she was tied to this hotel, and also that most episodes introduce a newly dead character which sometimes comes with a mystery surrounding their death.
I love any kind of mystery, but my favorite thing was the ghosts. All of them. How spirits, like the living, are all so different and want different things. How ghosts view the living, the dead, and their options (if they have any) very differently. There's something about the unknown, and the history of how different cultures view ghosts, that leaves so much room for exploration, stories, and characters of ghosts. I've never been afraid of ghosts, but rather been fascinated by all the tales of what they may be and what they can represent, so it's hard for me to ever pass on a book that has a ghost in it.
With that in mind, here are some of my favorite ghost stories and some ghost stories that are high on my TBR. For spoiler purposes I skipped books where you don't know there's a ghost until the actual twist is revealed, because that would be uncool of me.
Shutter by Ramona Emerson
A vengeful ghost!
Here's a dark procedural that gives us the MC's life growing up, questioning whether it's a gift or a curse to see ghosts. Rita Todacheene is an overworked crime scene photographer who can see the dead. Something that can come in handy when the evidence left at the scene isn't helping to solve the crime. But she's been warned since childhood on the Navajo reservation that seeing the dead comes with very real danger, something Rita is about to find out firsthand when a dead woman from a recent crime scene wants revenge and will stop at nothing to force Rita to help her…
Unusual Suspects Newsletter
Sign up to Unusual Suspects to receive news and recommendations for mystery/thriller readers.
Thank you for signing up! Keep an eye on your inbox.
By signing up you agree to our terms of use
A what-happened-to-me ghost!
If you're looking for your next favorite child character in literature, here she is! Ophie Harrison's father is murdered, forcing Ophie and her mother to flee Georgia to Pittsburgh in the early 1920s. It was this event that made Ophie first realize that she can see the dead. Now in Pittsburgh, she's put to work as a maid in a wealthy family's home, while living with relatives that don't so much want her and her mother around. Ophie is forced to make sense of her new life and her ability to see ghosts, especially when someone at her job needs helping solving their own death.
A bookstore ghost!
Tookie goes to work at an independent bookstore in Minneapolis after being released from prison — back when she drove a refrigerated grocery van, she stole a body for a grieving friend. Now the bookstore she's working at has a ghost: Flora, a white woman who used to help out the Indigenous community but also pretended to be Native, among other problematic behaviors. So she's an annoying ghost to Tookie, but the annoyance morphs into fear when Flora moves on from small hauntings to wanting possession of Tookie's body…
Murder in G Major (Gethsemane Brown Mysteries #1) by Alexia Gordon
A who-murdered-me ghost!
Gethsemane Brown is a classical musician in the U.S. who ends up having to take a job in a small village in Ireland teaching music to schoolboys to create an orchestra. At least she gets to stay in a cliffside cottage. That would be a perk, except that the ghost of Eamon McCarthy comes with the house. He previously lived there (you know, when he was alive) and needs to clear his name from having killed himself and his wife, something he needs Gethsemane's help with.
A mother's ghost that accidentally comes with a creature!
Kari James is an Urban Native who works at bars, cares for her father after a brain injury, and hangs with her cousin. Until one day her cousin gives Kari a bracelet that belonged to Kari's mother, Cecilia, which inadvertently has Kari seeing ghosts: Her mother, who died mysteriously when she was a baby, and Lofa, a shadowy creature. With her new nightmares, she's forced to uncover family secrets.
The Things She's Seen by Ambelin Kwaymullina and Ezekiel Kwaymullina
A teen ghost helping her father solve a mystery in the hopes he'll get past his grief.
Beth Teller is an Aboriginal girl who died at 15. Her father, a detective, can see her, and she hopes that if she helps him on his current case — one that left an unidentified dead body and missing caretaker as a result of a fire at a children's home — it will help him through the grieving process. The story is told through alternating points of view: Beth Teller and her father working on the mystery and Isobel Catching, a witness to the fire. It's a lovely crime novel that ultimately feels uplifting as it looks at grief, death, family, and friendship.
Cemetery Boys (Cemetery Boys #1) by Aiden Thomas
Whoops, wrong ghost summoned!
In a world where brujas practice healing magic and brujos sever souls tied to the living world, Yadriel is trying to show that he's a brujo. His traditional family isn't fully on board since he's transgender, so he takes matters into his own hands and performs a ritual to prove he's a brujo, with help from his cousin Maritza. But in trying to summon and release his murdered cousin's ghost, he ends up summoning the school bad boy, Julian Diaz. Julian has a request he's not taking no as an answer for, and Yadriel will have to help him tie up loose ends before he'll move on.
When a ghost won't leave you alone so you look like a freak to everyone around who can't see the ghost.
Sophie has been having a hard time since her parents' death and having to start at a new school. Seeing a ghost isn't going to make things easier, especially since she has no idea why Eve is so intent on making Sophie do whatever she wants. Plus, being able to see Eve is making Sophie look like a bigger freak at her new school. Come for the mystery of Eve's appearance and stay for Sophie's self-deprecating/sarcastic humor.
If you want even more ghosts in your life here are Ghosts With the Most: 8 Great Haunted Books and 12 Ghost Romances to Tingle Your Spine.