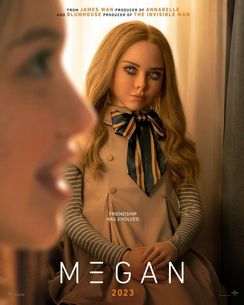 M3GAN – Genero: Terror Pais: USA Duración: 102 minutos Director: Gerard Johnstone Guion: Akela Cooper. Historia: Akela Cooper, James Wan Reparto: Allison Williams, Violet McGraw, Ronny Chieng, Brian Jordan Alvarez, Jen Van Epps, Arlo Green, Michael Saccente, Amie Donald, Stephane Garneau-Monten, Kira Josephson, Lori Dungey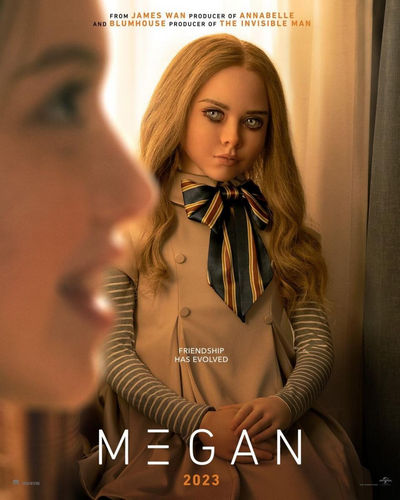 VALORACION: –


RESEÑA:
M3GAN es una maravilla de la inteligencia artificial, una muñeca parecida a la vida real programado para ser el mejor compañero de un niño y el mejor aliado de sus padres. Diseñado por Gemma (Allison Williams, de Get Out), una brillante robotista de una empresa de juguetes, la muñeca puede escuchar, observar y aprender mientras se convierte en amigo y maestro, pero algo empieza a malir sal.
Cuando Gemma se convierte de repente en la cuidadora de su sobrina huérfana de 8 años, Cady (Violet McGraw, The Haunting of Hill House), Gemma se siente insegura y poco preparada para ser madre. Sometida a una intensa presión en el trabajo, Gemma decide emparejar a su prototipo de muñeca con su sobrina, que sera el mas grande error de su vida.
M3GAN
CRITICA: No escrita todavía…
FICHA TECNICA:
Calidad: 1080
Audio: Ingles



SUBTITULOS
****
—
TRAILER

COMPARTE ESTE ARTICULO! – MIRA ABAJO LOS COMENTARIOS.
ADVERTENCIAS Y REGLAS antes de comentar en BLOGHORROR
• Comentar con respeto y de manera constructiva.
• No se permiten links de otros sitios o referencias a sitios de descarga. 
• Tratar de hablar de la pelicula en cuestión, salvo ocasiones especiales. Nada de interminables debates políticos, religiosos, de genero o sexualidad *
• Imágenes están permitidas, pero siempre con moderación y que no sean demasiado grandes.
• Los comentarios de usuarios nuevos siempre son moderados antes de publicarse.
• Por ultimo, las reseñas y criticas en BLOGHORROR pueden contener humor negro-ácido, que de ninguna forma debe ser tomado en serio! y que tienen como fin el puro entretenimiento satírico.
• Disfrute su estadía 😉
Continue Reading