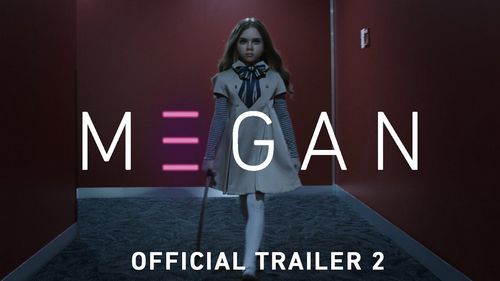 La película de terror M3GAN está debutando en los cines durante el mes de enero y ya es un éxito total. De hecho, es la mejor apertura de una película de terror desde Nope de Jordan Peele.
M3GAN, la película de terror y ciencia ficción de Universal Pictures, se ha estrenado con una impresionante recaudación de 30,2 millones de dólares solo en Estados Unidos en su apertura, y recauda 45 millones de dólares alrededor del mundo. Con un presupuesto de 12 millones de dólares, la película ya es un éxito y toda le falta mucho recorrido en los cines, por lo que la recaudación puede triplicar la cifra de 45 millones de dólares.
La película está dirigida por Gerard Johnstone, que debutó como director de largometrajes con Housebound. De más está decir que, con estos resultados, ya esta confirmada una secuela d esta película, de la que todavía esperamos su estreno en formato digital.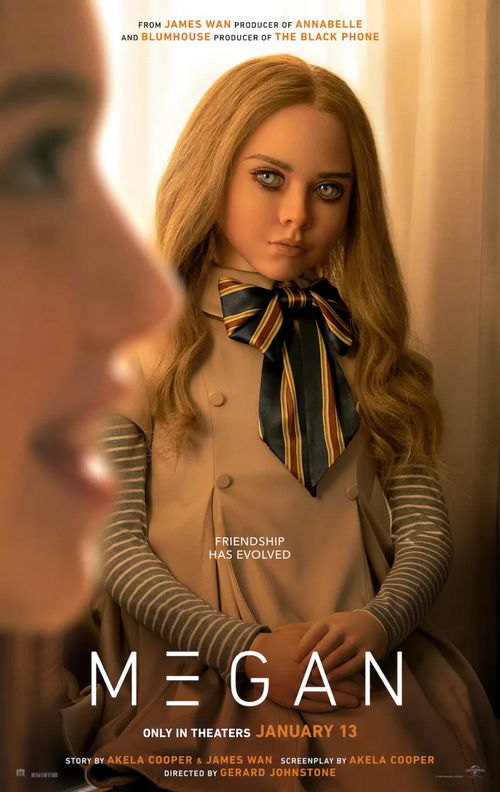 Sinopsis oficial,

"M3GAN es una maravilla de la inteligencia artificial, un muñeco parecido a la vida real programado para ser el mejor compañero de un niño y el mejor aliado de sus padres. Diseñada por Gemma (Allison Williams, de Get Out), una brillante robótica de una empresa de juguetes, M3GAN puede escuchar, observar y aprender mientras se convierte en amiga y maestra, compañera de juegos y protectora del niño con el que está vinculada.

"Cuando Gemma se convierte de repente en la cuidadora de su sobrina huérfana de 8 años, Cady (Violet McGraw, The Haunting of Hill House), Gemma se siente insegura y poco preparada para ser madre. Sometida a una intensa presión en el trabajo, Gemma decide emparejar a su prototipo M3GAN con Cady en un intento de resolver ambos problemas, una decisión que tendrá consecuencias inimaginables."
La tendremos por aquí en cuenta tengamos una copia decente.
COMPARTE ESTE ARTICULO! – MIRA ABAJO LOS COMENTARIOS.
ADVERTENCIAS Y REGLAS antes de comentar en BLOGHORROR
• Comentar con respeto y de manera constructiva.
• No se permiten links de otros sitios o referencias a sitios de descarga. 
• Tratar de hablar de la pelicula en cuestión, salvo ocasiones especiales. Nada de interminables debates políticos, religiosos, de genero o sexualidad *
• Imágenes están permitidas, pero siempre con moderación y que no sean demasiado grandes.
• Los comentarios de usuarios nuevos siempre son moderados antes de publicarse.
• Por ultimo, las reseñas y criticas en BLOGHORROR pueden contener humor negro-ácido, que de ninguna forma debe ser tomado en serio! y que tienen como fin el puro entretenimiento satírico.
• Disfrute su estadía 😉
Continue Reading