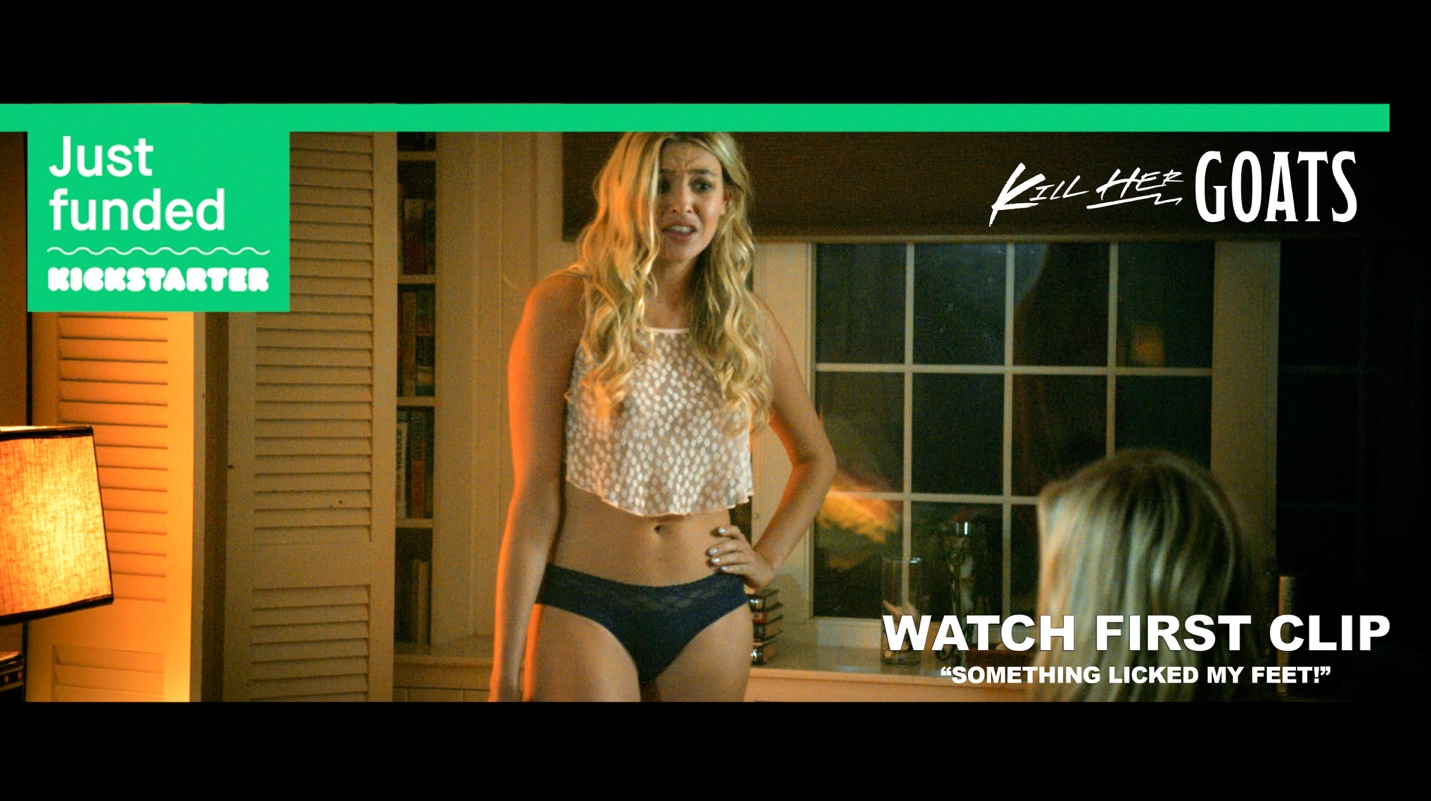 Recently, we've covered the upcoming horror film Kill Her Goats, and it's not surprising at all that we found IMDB list it as one of the most anticipated films of 2023 from the trailer. Fans of the classic 80s style slasher flicks have been abuzz and were thrilled (as were we) that the creators of Kill Her Goats launched a Kickstarter campaign to do an exclusive release on VHS. The fans responded by fully funding the campaign in just a few days and were treated with the first official clip from the movie.
In the scene, Reese (played by Playmate Monica Sims) is weirded out when she is awoken by what she's thinks is a dog licking her feet. The only problem is, Audra (Arielle Raycene) doesn't have a dog. It's a fun first clip that will leave you excited for what comes next.
You can still support indie horror by contributing towards the fundraising campaign to get a copy of the film on VHS, with other great rewards and add-ons including exclusive merch and Blu-ray sets. You have until January 31st to pledge. You can also add-on the limited edition 4K UHD SteelbookTM to your pledge or pre-order it from their website.
Official Kickstarter >>> www.kickstarter.com/projects/1384824549/kill-her-goats-dont-let-vhs-horror-die
Official Website >>> killhergoats.com