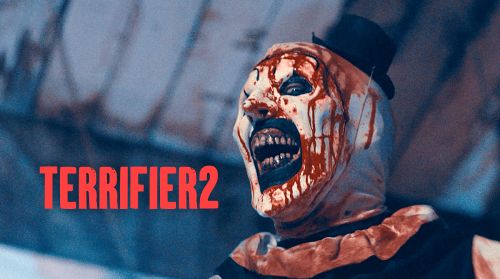 Terrifier 2 recibe un sangriento tráiler oficial y se estrena en los cines el 6 de octubre de la mano de Iconic Events.
Art the Clown vuelve este Halloween y está más turbado que nunca. De la mano de Cinedigm, Bloody Disgusting y SCREAMBOX, Terrifier 2 de Damien Leone se estrenará en los cines de Estados Unidos el 6 de octubre.
Terrifier 2 es una continuación de gran envergadura para la que los fans del terror simplemente no están preparados. Art the Clown es más brutal que nunca y ofrece algunas de las muertes más asombrosas que jamás hayamos visto.
Con esta premisa, que eleva la vara muy alto, la secuela de Terrifier tiene un nuevo tráiler y confirma su estreno en la temporada de Halloween, que estará protagonizada por Lauren LaVera (Sienna).
Uno de los payasos mas hijos de [email protected] de la historia está llegando y nos encanta. Los estaremos esperando aquí en BH.
COMPARTE ESTE ARTICULO! – MIRA ABAJO LOS COMENTARIOS.
ADVERTENCIAS Y REGLAS antes de comentar en BLOGHORROR
• Comentar con respeto y de manera constructiva.
• No se permiten links de otros sitios o referencias a sitios de descarga. 
• Tratar de hablar de la pelicula en cuestión, salvo ocasiones especiales. Nada de interminables debates políticos, religiosos, de genero o sexualidad *
• Imágenes están permitidas, pero siempre con moderación y que no sean demasiado grandes.
• Los comentarios de usuarios nuevos siempre son moderados antes de publicarse.
• Por ultimo, las reseñas y criticas en BLOGHORROR pueden contener humor negro-ácido, que de ninguna forma debe ser tomado en serio! y que tienen como fin el puro entretenimiento satírico.
• Disfrute su estadía 😉
Continue Reading