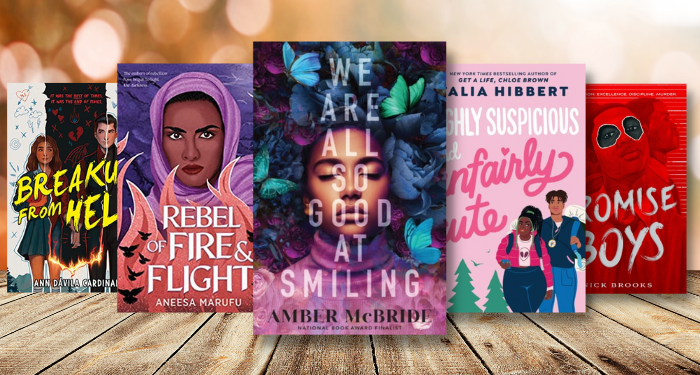 This content contains affiliate links. When you buy through these links, we may earn an affiliate commission.
Welcome to 2023, YA readers! There's just something about that brand-new year feeling — new intentions, new calendars, new reading logs, and best of all, new young adult books! I am super excited about this avalanche of 2023 releases, and this January is bursting with so many amazing new books that I'm not sure my TBR can handle it. There is no possible way that I could cover them all, so instead of focusing on the heavy hitters likely already on your radar (ahem, new books from Holly Black, Cassie Clare, and Emma Lord), I wanted to shout out the amazing books coming out this month that might not be on your TBR yet, but totally should be!
This is just a small sampling of amazing YA hitting shelves, but I tried to offer you a nice mix of genres! From romance to high fantasy debuts to hard-hitting contemporary stories about grief and identity, there should be a little something in here for everyone. We've also got highly anticipated sequels, sophomore novels from favorite authors, some truly delightful debuts, and a YA romance from a favorite adult romance author, so get ready to spend those holiday gift cards and test the limits of your library card!
Last summer, Margot fell for a cute American boy named Zach under the lights of Paris. This summer, she's finally headed to New York to work the restaurant scene and attend her father's wedding, and she can't wait to reunite with Zach. But a lot has changed in a year, and Margot finds herself torn between the memory of a perfect Paris night and new possibility in New York.
Khadija loves adventure stories of magic and romance, but her own life is much more restricted. When she gets word that her marriage has been arranged, she makes the impulsive decision to float away on a hot air balloon, which puts her in the path of a poor glassmaker's apprentice and a brewing war.
Breakup from Hell by Ann Davila Cardinal (January 3)
Mica is bored of her life in small town Vermont, but when she meets Sam, she suddenly finds that things are looking up. Sam is exciting and interesting but the more time she spends with him, the weirder things seem to get. And when she discovers some of his secrets, Mica knows she needs to break up with him…but what if the consequences are far worse than she could imagine?
What's Up in YA? Newsletter
Sign up for What's Up In YA? to receive all things young adult literature.
Thank you for signing up! Keep an eye on your inbox.
By signing up you agree to our terms of use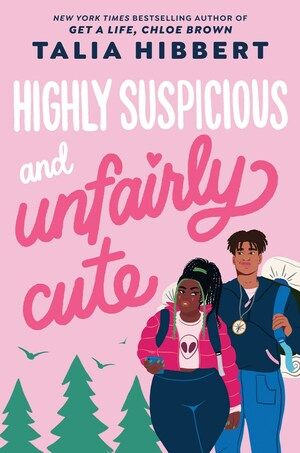 Ex–best friends Bradley and Celine are academic rivals who haven't spoken in years. These days, Bradley is a football star and jock while Celine has found social media fame exploring conspiracy theories. When they both sign up for the same wilderness survival course, they find that must work together. Ugh. But the more time they spend together, the more they remember why they used to be friends…and discover that maybe there's a new kind of future in store for them.
From the award-winning author of Me (Moth), here is a brand new novel in verse about Whimsy, a girl in the hospital for treatment for clinical depression when she meets Faerry, a boy whom she feels an instant connection with in more ways than one. As they get to know each other, Whimsy and Faerry realize their lives and their stories are twined in more ways than one.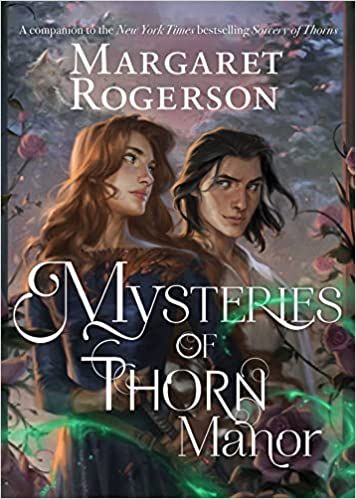 This is a novella sequel to Sorcery of Thorns, which is a fun fantasy adventure about a Librarian's apprentice who discovers there's more to sorcery than she's always been taught. In this sequel, Elisabeth and Nathaniel are ensconced in his manor after their adventures in Sorcery of Thorns, only to find that the wards meant to protect the estate are trapping them there.
Aziza is the only hedge witch in her town, which means she's usually very busy cleaning up magical misdeeds and mischief. But all that pales in comparison to the darkness that swallows up the forest outside of town, and Aziza needs help. Enter Leo: A year ago, he was cursed to forget his true love and he's been searching for a way to ease the ache of the loss. He agrees to help Aziza in exchange for help breaking his curse, but a newcomer and the evil they're battling will make their simple bargain much more difficult than they anticipated.
Kermit is grief-stricken after the loss of his sister and is barely getting through his days when he receives an invitation to join the Minus-One Club, a group of teens at his school who've all lost someone close to them. As Kermit grows closer to this unexpected group, he finds himself drawn to Matt, his crush, whose positivity helps Kermit find his way forward. But when Matt's own inability to fully face his loss puts him jeopardy, Kermit must step forward to bring the group together.
Penny and Tate definitely do not like each other, but they're forced to work through it thanks to their moms. Penny's mom becomes Tate's mom's living kidney donor, and Penny and Tate must take care of them while they recuperate. Which makes the fact that they keep almost kissing all the more confusing…and intriguing.
Promise Boys by Nick Brooks (January 31)
J.B., Ramón, and Trey are students at Urban Promise Prep School, a school that promises to reform and prepare teen boys for futures that involve college and success through strict discipline. But when their principal is found murdered, the police immediately suspect the trio are responsible, and they'll have to work together to track down the real killer and clear their names.
Baylee has had a huge crush on her friend Freddie for years, even though she knows she's so not his type. She desperately wishes that he'd give her a chance, but finds herself meeting and flirting with a cute girl named Alex — and Baylee is just her type. But when COVID hits just as Freddie makes a move on Baylee and the entire world is shutting down, she has to figure out a way to navigate her maelstrom of feelings and two very different love interests.
Delilah is a go with the flow type of person, even if it means she ends up in situations where she's not together comfortable, and Reggie seems like an outgoing nerd on the outside, but he's secretly hiding a lot of thoughts and feelings. When they randomly meet on New Year's Eve, and then keep running into each other at minor and major holidays, they can't help but feel a pull toward each other…but are they truly being honest about who they are and what they want?
Want more great YA releases? Check out our round up of December 2022 YA releases! You can also find a full list of new releases in the magical New Release Index, carefully curated by your favorite Book Riot editors, organized by genre and release date.