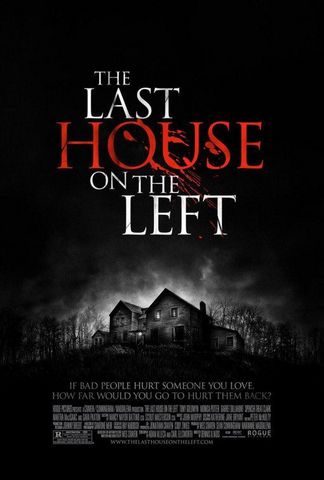 Genero: Terror / Suspenso Pais: USA / Duracion: 101 mins / Director: Dennis Iliadis / Guion: Carl Ellsworth / Reparto: Tony Goldwyn, Monica Potter, Sara Paxton, Garret Dillahunt, Rhys Coiro, Martha MacIsaac, Riki Lindhome
VALORACION: (87/100)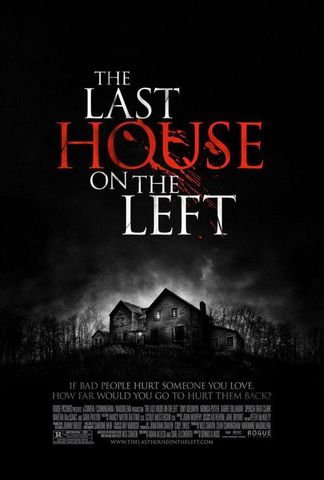 RESEÑA: La noche cae en el remoto paraje de Collingwood Lakehouse, Mary y su amigo son secuestrados por un grupo de presidiarios fugados de una cárcel. Entonces el grupo se refugia en una alejada casa. Una casa que oculta un oscuro secreto.
CRITICA (Antigua): A pesar de que este sea un remake The Last House on the Left es una película muy actual y que bebe directamente del cine de terror Franchute que muestra sin ningún tipo de reparo escenas fuertes y subidisimas de tono, hasta se podría decir que toca temas Tabu que otros no se atreverian. Gracias a esto se pueden ver escenas muy impactantes que no detallaré para no arruinarles la peli pero que te sorprenderán sin lugar a dudas y no serán aptas para cualquiera…no es extremadamente Gore, pero…
El guión es sorprendente no porque se vea una trama enrevesada o inteligente sino por la situación en que pone a los personajes, situaciones que podrían ser totalmente reales y que le podría pasar a cualquier mortal. The Last House on the Left podría dividir en dos partes, la de Sara Paxton y su amigita y la segunda parte que se centra en sus padres. Antes que nada dejar bien en claro que Sara Paxton es un bomboncito pero también una actriz decente y es muy valorable que haya aceptado un papel tan jugado y polémico donde se expone bastante….eso se podría esperar de una actriz desconocida pero no de una figura conocida como ella, eso es muy meritorio. El resto esta en un nivel de excelencia, actoralmente no puede haber quejas.
La primer parte parece tener un desarrollo nada sorprendente y hasta se podría decir que un poco forzado, nadie en su sano juicio y menos una mujer se metería en la casa de un flaco que ni conoce a fumar hierba….eso desde el vamos es una situación muy poco probable pero….es cine. El desarrollo no es atrapante hasta que se da un quiebre en la película, un quiebre emocional, un golpe sobre la mesa que nos deja un poco tocados, a partir de ahí la tensión va en aumento y nos traslada a la segunda parte y donde la peli sube muchisimos enteros.
La segunda mitad nos pone en la piel de los padres de la niñita esta, la tensión se respira en cada minuto que pasa en un gran ejemplo de dirección hasta que se destapa la olla y se desata el caos final, bue….la verdad es que el caos empieza desde antes pero ustedes me entienden. El desenlace parecía muy secote pero cuando nadie lo esperaba se da una situación que no se si en la realidad es posible…habría que investigarlo pero es muy asqueroso ;D
The Last House on the Left es un peliculon porque con una base simple y sin recurrir a clichés de ningún tipo logra que te metas en la historia, convrtiendose en un Slasher fuera de lo convencional para lo que es el cine Americano, un producto por momentos arriesgado que salio todo a pedir de boca, recomendadisimo, un salu2.
CAPTURA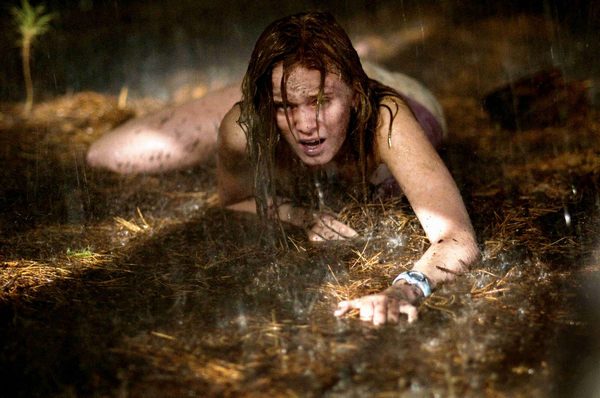 TRAILER
DESCARGA DIRECTA
COMPARTE ESTE ARTICULO! – MIRA ABAJO LOS COMENTARIOS.
ADVERTENCIAS Y REGLAS antes de comentar en BLOGHORROR
• Comentar con respeto y de manera constructiva.
• No se permiten links de otros sitios o referencias a sitios de descarga. 
• Tratar de hablar de la pelicula en cuestión, salvo ocasiones especiales. Nada de interminables debates políticos, religiosos, de genero o sexualidad *
• Imágenes están permitidas, pero siempre con moderación y que no sean demasiado grandes.
• Los comentarios de usuarios nuevos siempre son moderados antes de publicarse.
• Por ultimo, las reseñas y criticas en BLOGHORROR pueden contener humor negro-ácido, que de ninguna forma debe ser tomado en serio! y que tienen como fin el puro entretenimiento satírico.
• Disfrute su estadía 😉
Continue Reading