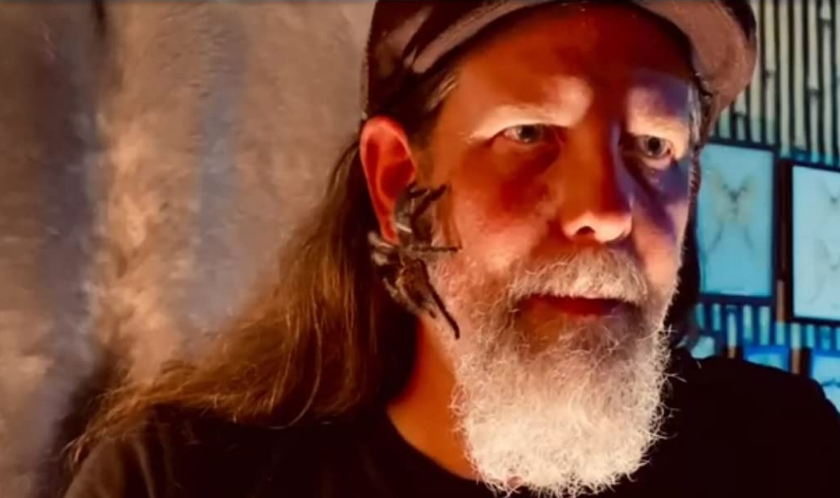 John Potash is known for his Animal Talent Unleashed business providing animals for film and photography. He has over 35 years of experience working with a huge variety of animals from domesticated animals to wildlife to all manners of small and large exotic animals, specializing in reptiles and insects including venomous snakes, specifically rattlesnakes which have been featured in many films!
"My first opportunity to act on a feature film (not in an animal related capacity) was with Director Alvin Gray on Senior Cut Days. Of course, there was an awesome rattlesnake scene in that movie as well 🙂 Everything has just kind of taken off since then with many more acting opportunities as well as more opportunities to provide animals for films! My skill sets as the former President and board member of a many non-profit organizations, along with being a business owner has also really opened me to helping on the production end of films as well." – John Potash
John has recently stepped in front of the camera himself and as they say, the rest is history. Let's take a look at a few of the films that he's currently involved in.
John plays a bearded cult member in the horror film, GHOST. When a deadly religious cult begins weaponizing demonic entities, it's up to a band of church funded mercenaries to take them down before they unleash Hell on Earth. When word of a Fallen Angel reaches the team, the stakes are raised and the fate of humanity rests on the shoulders of one man: Ghost.
John plays Zeek in the horror film, A Hard Place.  A group of criminals on the run in the mountains of West Virginia find themselves caught in the middle of an ancient feud between the monsters that rule the day and the creatures that rule the night.
John plays Lazer in the horror film, Desert Fiends.  Follows six friends who break down in the middle of nowhere on the way to a concert and encounter with the Desert fiends, a deranged family that lives in the desert killing anyone they come across.
John steps into the producer role in the upcoming film, The Woodmen.  The Woodmen follows three individuals who find themselves in a fight for their lives as they attempt to escape from a clan of feral humans that call the Great Smoky Mountains home. Together, they battle this cunning and elusive adversary that wants nothing more than to protect their land with deadly and savage force.
Other films that John Potash is associated with includes Senior Cut Day, Crystal Blood, Come Hang Over, The Spoken, Amityville Turkey Day, and A Blood Moon Rising.
For more details:
www.imdb.com/name/nm9727235/?