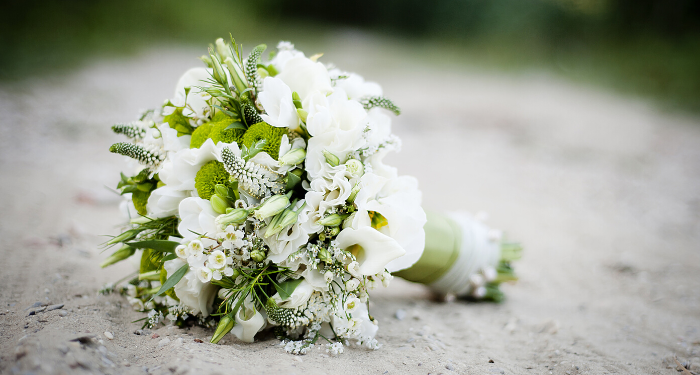 This content contains affiliate links. When you buy through these links, we may earn an affiliate commission.
When has there ever been a wedding when there isn't at least a little bit of drama? Couples spend thousands (and in some cases, tens of thousands) of dollars on a big event that is meant to declare their love to the world, but they're also bringing in all their relatives, loved ones, and friends, and with that came come conflicting personalities, diverging motivations, and all sorts of friction. Most couples might only experience a bit of tension leading up to the big day if they're lucky, but weddings are the perfect breeding ground for past disappointments, weird expectations, and old resentments to rear their heads…and that makes them the ideal setting for murder mysteries and thrillers.
If you want to explore some crimes set against the backdrop of some dreamy wedding landscapes, then look no further! We've got happy couples with big secrets, guests invited to the weddings of best friends and frenemies, and wedding industry workers witnessing the behind-the-scenes drama of glitzy wedding days. They run the range from funny mysteries to unsettling thrillers, with all the trappings and drama of wedding festivities. These books prove that sometimes the happiest moments reveal some of the darkest motivations.
Amaya hasn't heard from her childhood friend Kaavi for ages…until she's invited to Kaavi's wedding out of the blue. When Amaya learns that Kaavi is marrying her ex-boyfriend at a swanky wedding venue in Sri Lanka, Amaya agrees to go — if only to convince Kaavi not to go through with it. But once Amaya arrives, she finds herself at the center of some uncomfortable attention and rumors swirled. When Kaavi goes missing, everyone looks to Amaya, and it's up to her to figure out what's really going on.
Set on a deserted island off the coast of Ireland, this book is about a swanky wedding with more than a few secrets. During the reception, someone is gravely injured, but who is responsible? Foley takes us back to the start of the wedding weekend, spending time with the various members of the wedding party and guest list to build a compelling case as to who would want one very important member of the wedding party dead.
When wedding photographer Meddelin Chan inadvertently kills her blind date, she calls her mom, who calls her aunties to dispose of the body. But when the body ends up accidentally whisked away to the island wedding of a billionaire that Meddy, her mom, and aunties are all working, things take a turn for the chaotic as they struggle to cover up the crime and ensure that the wedding goes off without a hitch.
Unusual Suspects Newsletter
Sign up to Unusual Suspects to receive news and recommendations for mystery/thriller readers.
Thank you for signing up! Keep an eye on your inbox.
By signing up you agree to our terms of use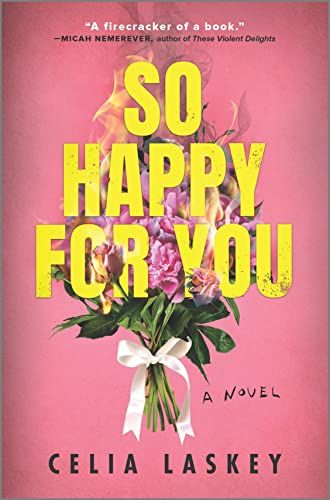 Robin and Ellie are best of friends and have seen each other through thick and thin. But their relationship might be tested when Ellie asks Robin to be her maid of honor in her upcoming wedding. Robin is queer and an academic, so she's not buying into the trappings of modern weddings, but she'd do anything for Ellie. As the wedding approaches, ominous events have Robin second-guessing everything.
Mira hasn't returned to her hometown in more than a decade, running away from old friendships, the boy she loved, haunting memories, and the sinister old plantation near her hometown. Her childhood friend Celine is getting married at the recently renovated plantation, and Mira wants to reconnect and make amends where she can. But the plantation setting unnerves her with its ominous echoes of the past, which are at odds with the festive atmosphere, and Mira finds herself forced to face what came before.
Isle Isola is located off the Italian coast and it boasts a clifftop villa owned by the Comptons. Claire is excited to marry Jack Compton at his family's home, but upon arriving, things keep going wrong. A literal skeleton is discovered on the wedding, and mishaps and accidents take on a sinister tone that all seem to be leading Claire to one question: What really happened to Jack's first wife?
Four days before Annie Taft's gorgeous wedding, the biggest her small town has ever seen, she does missing. As her family and friends search for any sign of her whereabouts, everyone begins to to question if Annie got cold feet or if there's a more serious reason for her disappearance. The answers will reveal the town's long held dark secrets.
Stephen Aston is an established surgeon who wants to remarry a younger woman, Heather. His daughters, Tully and Rachel, are less than thrilled by this idea, especially since their mother is still alive, albeit living in an assisted living home with dementia. This book tells their contentious story, leading up to the fateful wedding day where someone will get seriously hurt — but who, and who is responsible?
Want some more great wedding-adjacent mystery/thrillers? Check out these honorable mentions!
Looking for more great mysteries on a theme? Check out these books featuring missing mothers.