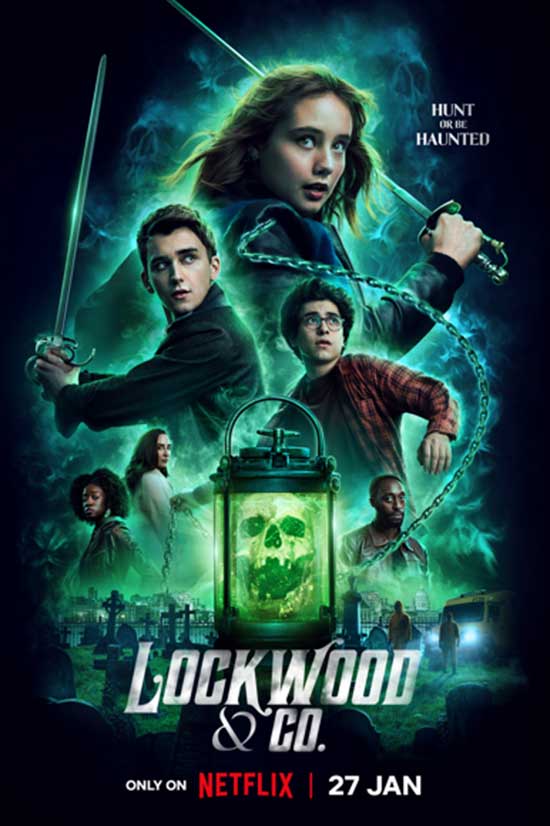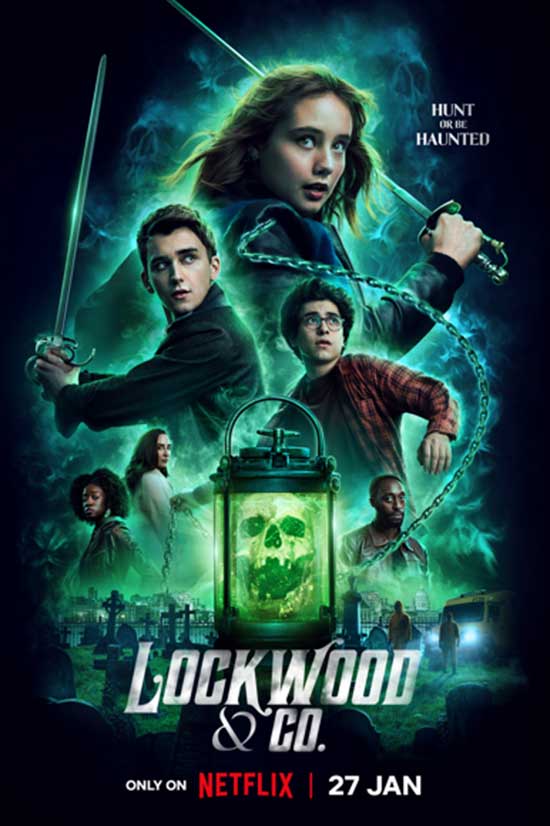 In a world plagued by ghosts, where giant corporations employ psychic teens to battle the supernatural, only one company operates without adult supervision, and its name is Lockwood & Co. Run by Anthony Lockwood, a rebellious young entrepreneur haunted by his mysterious past, his brilliant but eccentric sidekick George and a newly arrived, supremely gifted girl called Lucy, this renegade trio are about to unravel a terrifying mystery that will change the course of history.
Launch date: 27 January
Lead Director/Writer: Joe Cornish (Attack the Block, The Kid Who Would Be King, Adventures of Tintin: The Secret of the Unicorn)
Production Company: Complete Fiction
Executive Producers:  Nira Park, Rachael Prior, Joe Cornish
Cast: Ruby Stokes, Cameron Chapman, Ali Hadji-Heshmati, Ivanno Jeremiah, Jack Bandeira, Luke Treadaway, Morven Christie, Hayley Konadu, Rhianna Dorris, Paddy Holland
About Netflix:
Netflix is the world's leading streaming entertainment service with 223 million paid memberships in over 190 countries enjoying TV series, documentaries, feature films and mobile games across a wide variety of genres and languages. Members can play, pause and resume watching, as much as they want, anytime, anywhere, and can change their plans at any time.