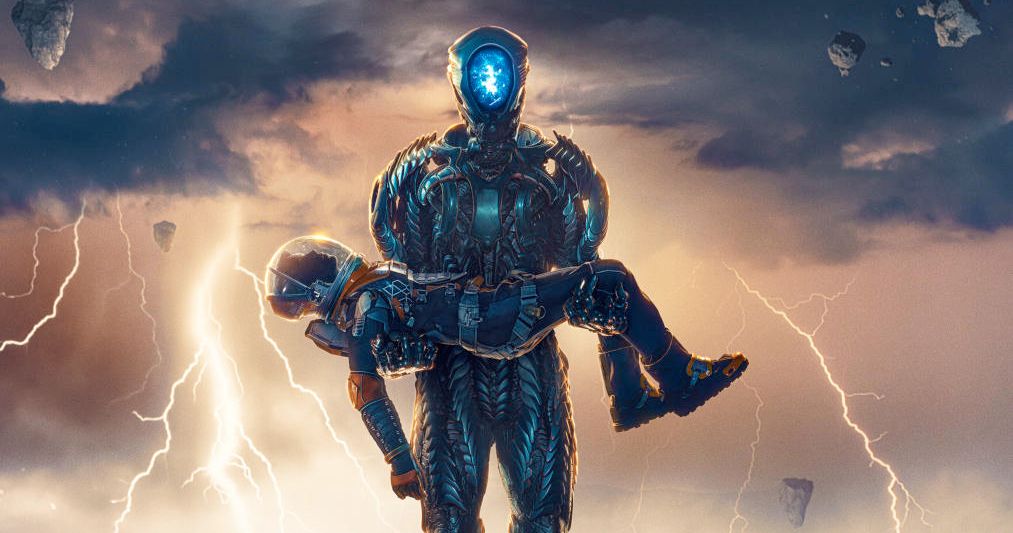 Lost In Space Season will end with the climactic Season 3 as revealed in a new trailer from Netflix.
After a long, I mean long time away, our favorite intergalactic family is coming home…Well, not home, but back on our TVs. Lost in Space is making its way back to Netflix with a final season this December. The Robinson family has a lot to deal with and wrap up before the series comes to an end. The good news is we won't have to wait for long to see a sneak peek, as a new trailer just dropped. Let's take a look at the trailer before we go any further. 
Season 3 will take the family to new depths as they try and unite to not only save each other but also mankind. When we last saw them in Season 2, the crew was separated and the threats became even more deadly. What will season 3 hold for us? 
MOVIEWEB VIDEO OF THE DAY
Based on the Lost in Space Season 3 trailer, we see that at some point the family is reunited and brought back together to fight the coming threat of the alien robots. We know that the story will take place immediately after the Season 2 finale, and Zack Estrin is once again helming the series. We know that the final season follows Judy, Penny, Will, and the Robot as they attempt to lead the 97 young Colonists in a evacuation. Meanwhile, John and Maureen – with Don at their side – must battle overwhelming odds as they try to reunite with their kids.
Estrin has previously written for shows like Charmed, PrisonBreak, and he also created Once Upon a Time in Wonderland for ABC. The final season synopsis released by Netflix goes as follows:
In the third and final season of Lost in Space, the stakes are higher than ever and the Robinson family's survival instincts will be put to the ultimate test. After a year of being trapped on a mysterious planet, Judy, Penny, Will and the Robot must lead the 97 young Colonists in a harrowing evacuation — but not before secrets are unearthed that will change their lives forever. Meanwhile John and Maureen — with Don at their side — must battle overwhelming odds as they try to reunite with their kids. The Robinsons will have to grapple with the emotional challenge of not just being lost — but being separated from the ones they love… as they face the greatest alien threat yet
.
The cast looks to be the same as Molly Parker, Toby Stephens, Maxwell Jenkins, Taylor Russell, Mina Sundwall, Ignacio Serricchio, Parker Posey, and Brian Steele as the Robot are back for the final.
Lost in Space season three begins streaming on December 1st 2021 only on Netflix. Where you a fan of this series? What did you think of the latest trailer? Personally I enjoyed the show and liked the different take on some of the characters as well as the robot. Although we had to wait a long time for the next season, it will be great to see how they wrap it up. Can we not destroy the robot please? That's all I ask.
John Wick: Chapter 4 Teaser Reveals New 2023 Release Date
John Wick: Chapter 4 has gotten yet another delay, this time by almost a year with its new premiere date in 2023.
Read Next
About The Author Brandon Novara (98 Articles Published) More From Brandon Novara