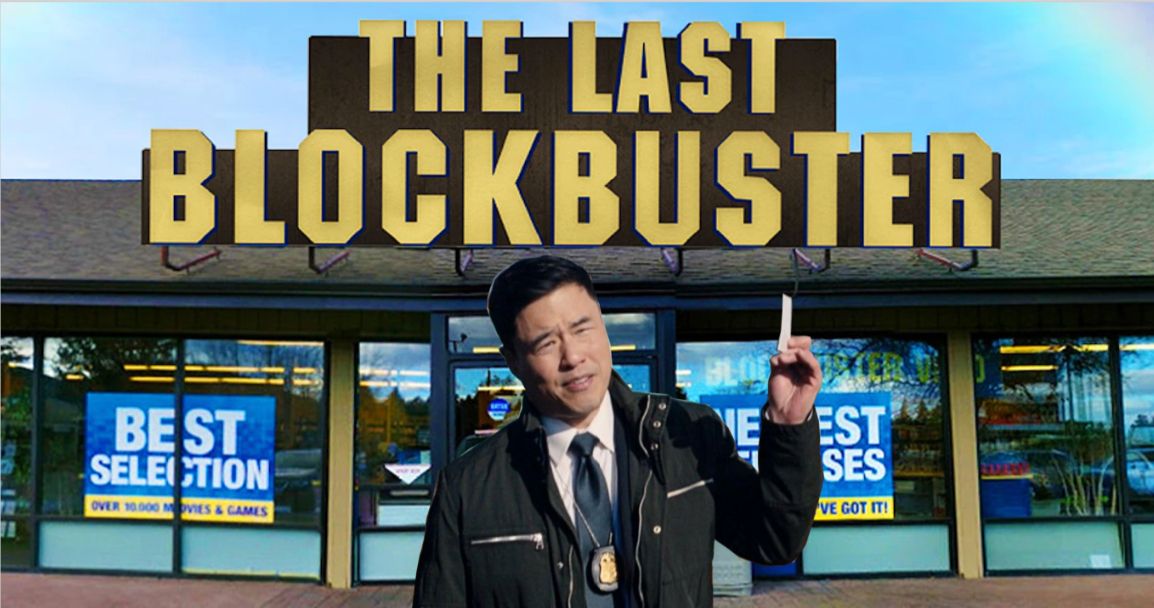 Blockbuster sees WandaVision star Randall Park as an employee working in the last Blockbuster Video story in the U.S. and will head to Netflix.
Randall Park gained a new legion of fans on the back of his WandaVison appearance as Jimmy Woo, with many even calling for him to get his own spinoff series. Now it looks like he will be, just not in any Marvel related way but starring in Blockbuster, a comedy series that sees him playing an employee in the last Blockbuster Video store in the U.S. While the series was passed up by NBC, the Universal Television produced show will be the second one dismissed by the network that is being picked up by Netflix, after the streamer gave the kiss of life to sci-fi mystery series Manifest.
The new Netflix comedy comes from Superstore and Brooklyn Nine-Nine writer Vanessa Ramos, so a workplace based sitcom couldn't be in better hands and she was thrilled to be able to write a show based in a place that she has a connection with.
MOVIEWEB VIDEO OF THE DAY
"To say getting to make a show about a place I love, with my friends Jackie and David, and Randall Park as our star is a dream come true, somehow feels like an understatement," Ramos said to THR. "I could not be more grateful to Jim [Donnelly] and Megan [Macmillan] at Universal for supporting this project since day one and Tracey, Andy [Weil], and the whole team at Netflix for being on board with so many weird jokes."
While there are no details on where the series will be filmed, the final Blockbuster Video store in the U.S. is found in Bend, Oregon, and is expected to be the setting of the show. While it would seem like recording the series in the actual store it is based on would be an opportunity that surely cannot be passed up on if there is any possibility of it happening, all of that will no doubt be decided in due course. Considering streamers like Netflix are ultimately the reason for the demise of the likes of Blockbuster, there is a certain irony about the whole concept but the struggle of the lone beacon of a bygone era is something will no doubt deliver much of the comedy.
"When Vanessa and David first came in and shared this idea for a comedy series, we were immediately excited," Netflix comedy head Tracey Pakosta said. "This is ultimately the story of a dedicated group of co-workers, with a lot of heart. And now with the hilarious Randall Park signing on to play the lead, it's a no-brainer."
When it comes to nostalgia, there are very few stores that can summon up the past – with perhaps the exception of Toys 'R' Us – in quite the same way as Blockbuster. Everyone remembers those times they hunted out the most popular rental movies before they all went out, and if you found it they gave you the pleasure of paying almost the same price for a two day hire as you would now pay for a whole month of streaming. For those who have been missing Blockbuster Video, this will be probably as close as you will get to relive the good old days of the iconic store. This news first broke at The Hollywood Reporter.
How I Met Your Father Gets First Trailer Ahead of January Premiere on Hulu
Hulu is rebooting How I Met Your Mother with the new series How I Met Your Father, and you can watch the trailer now.
Read Next
About The Author

Anthony Lund (1317 Articles Published)
Anthony Lund is an author, songwriter and puppeteer from a small village in the U.K. with an avid love of all genres of TV and film. As well as keeping up with the lastest entertainment news and writing about it for MovieWeb, he works as a video editor, voice over artist and production designer. A child of the 80s, he is the owner of almost 2000 books, more toys than his children, three Warner Bros. Store Gremlins and a production used Howard The Duck movie script.