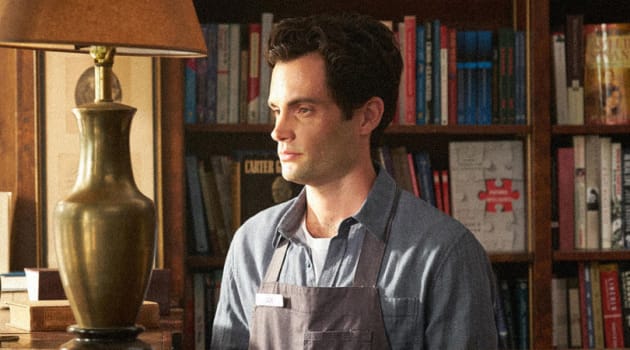 1. Joe – You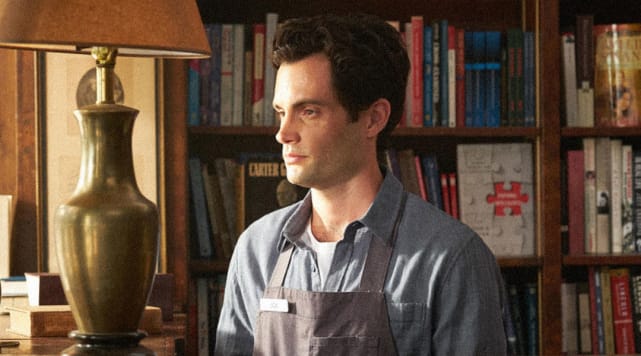 The new series of You hasn't even premiered yet, but we already know Joe, Will, or whatever he's calling himself these days, is up to no good. He's relocated to California, he's hating on the very thing that makes California so great (Instagram influencers, specifically), and he's pretending to be someone he's not to lure in his latest victim. And then there's the fact that he picked up his life after killing Beck like nothing ever happened . . .
2. Alice – Batwoman
Most of the crime in Gotham City? Blame it on Alice, Kate's broken sister. Killing Catherine, her step-mom and the Commander's wife, clocks as her biggest crime to date.
3. Clarke – Legacies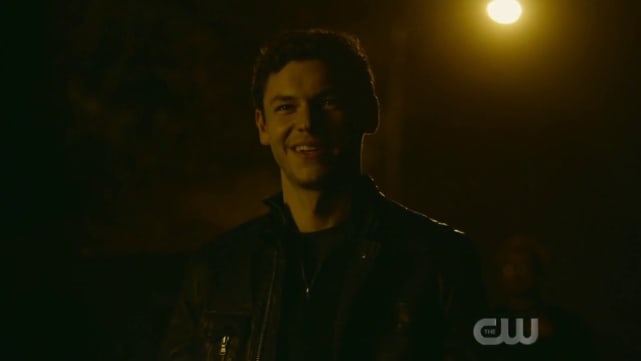 Clarke may be misunderstood and seeking daddy's love, but there's a reason people don't forgive him the way they do Hope — he's killed on numerous occasions, he attempted to kill Hope, and he posed as Professor Vardemus to siphon Josie's dark magic to help himself. Maybe getting decapitated was punishment enough, though?
4. Adam – Dynasty
Anyone who wages war against sweet Liam is bound to end up on Santa's naughty list. Adam clobbered Liam over the head and locked him in a pool closet, which almost killed him. He's been making Fallon's life a living hell, sabotaging Cristal, burnt down Blake's winery, and lied about being blind.
5. Jamie Dutton – Yellowstone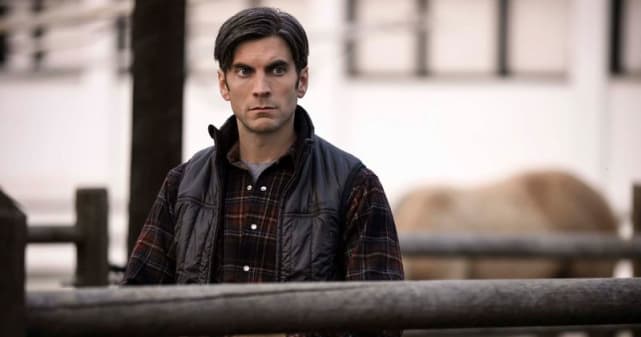 Second eldest son Jamie got the shaft early in life when his father decided he wouldn't be a rancher like his dad but the family lawyer. Expectations are high in the Dutton family, and instead of getting tough, Jamie got so weak that when threatened with his actions against his father getting exposed, he murdered someone out of fear. Oops! Santa can't possibly be pleased.
6. Jon Snow – Game of Thrones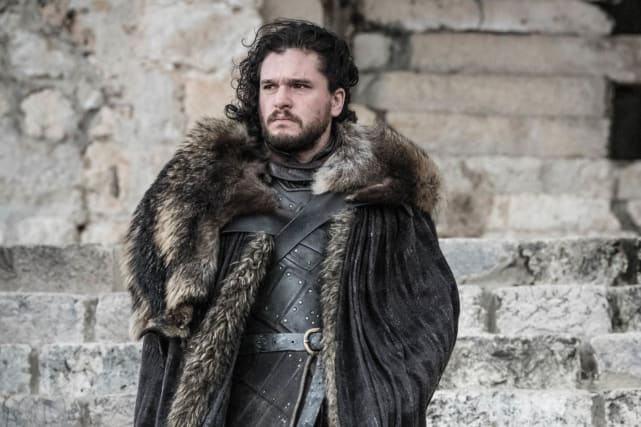 He killed the love of his life. Enough said.
7. Campbell – The Society
To name a few: he physically harmed Elle, said horrible things to his brother, and concocted a lie that seized control of the town.
8. New Founding Fathers of America – The Purge
Rather than look for genuine solutions to violence and poverty, the NFFA enacted The Purge, and it's starting to look like they also know Purging leads to more Purging, so prison sentences for relatively small infractions now include death. Bah humbug!
9. Barrett Cain – The Resident
Cain is an insufferable, egotistical doctor who thinks he's untouchable because he bills high. He conspired with Logan Kim to get Conrad booted, has no respect for any of his co-workers, and purposefully keeps his brain-dead patients alive to boost his survival rates.
10. The Adult Pearson Children – This Is Us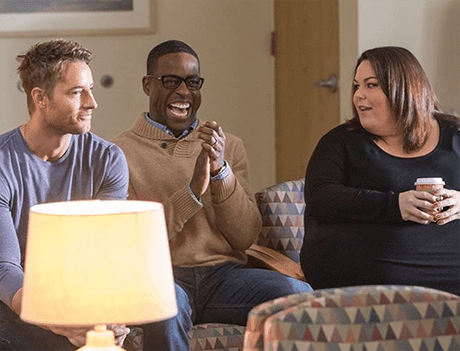 All three of them get coal in their stockings for continuing to treat Miguel like a second class citizen in their family when the man clearly loves their mother and would do anything for her. Their father passed away years ago and it's long past time to stop viewing Miguel as some sort of interloper. Emphasis on Kate because she has not been supportive of her husband's weight loss and caused him unnecessary pain with truth bombs.
11. Phillip – Chicago Med
Can you say pathological liar? He used his daughter to get close to Natalie and made her believe they were engaged when she had amnesia as a result of an accident. When she finally broke up with him, he abandoned his daughter because she no longer served a purpose and left her with a DNR.
12. Ramsey – The Flash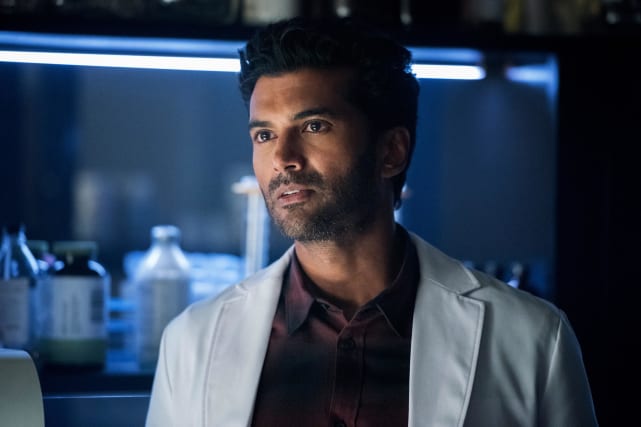 He has become so desperate to live that he – a doctor who once took an oath – has resorted to killing people and turning them into zombies who do his bidding. He did this to Barry; there is no turning back from that. No holly jolly Christmas for you.
13. Whiterose – Mr. Robot
She's the villain in this narrative. All of the deaths have been a direct order from her. Maybe she needs some coal this Christmas to make her see some sense.
14. Logan Roy – Succession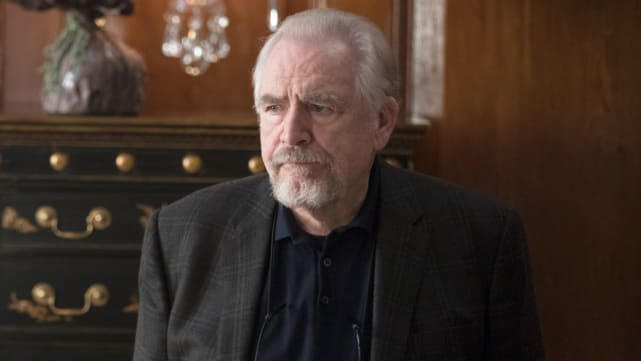 Logan treats his entire family and all of his employees like garbage while maintaining that nothing is his fault. He ended Succession Season 2 by trying to get his son sent to prison instead of taking the blame for years worth of corporate disasters. Thankfully, his coal came early by way of that son, Kendall, laying the blame firmly at his father's feet during a nationally televised press conference.
15. Delilah – A Million Little Things
She may have finally come clean with the truth about Charlie's parentage to her kids, but that doesn't excuse her behavior these past 2 seasons. Her constant need to be the center of attention and play the victim card is too much to handle.
16. Benny – Emergence
Benny's on this list for betraying us (and Santa!) and breaking our hearts. We trusted him, we rooted for him, and we wanted to like him. Instead, he was revealed to be part of Splinter having only cozied up to Jo to get his hands on Piper. Oh, he's also AI. Way to bury the lead, Benny.
17. Lena Luthor – Supergirl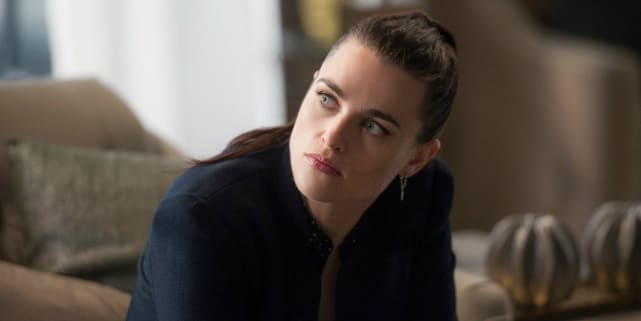 Lena went from being a fan-favorite character to the show's villain after waging war on Supergirl in the name of revenge. She feels betrayed, we get it, but she's also not coping in a healthy way. Plus, she's lied to Supergirl/Kara a handful of times. Not to mention she tried to launch Myriad to mind control people.
18. Mitch Kessler – The Morning Show
Mitch is the epitome of all of the men accused of harassment during the MeToo Movement, and he's even played by the affable Steve Carell which only proves him to be even more dastardly and bastardly.
19. Josh – Younger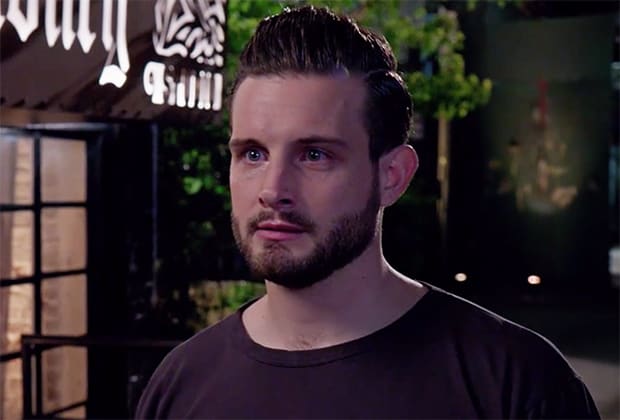 Josh gets coal for going to Diana's wedding, of which Liza was an enormous part, to flash his face in the hope that she'd get even more confused and might kinda sorta want to give him another shot even though she was there with her boyfriend, Charles. Not cool, dude.
20. Veronica – Veronica Mars
Veronica spent so much time double thinking her love for Logan that she failed to interpret the clues leading to his death. She deserves coal and more for that grievous error.
21. Serena Joy – The Handmaid's Tale
Serena helped put the atrocities of Gilead into motion, but meeting June almost made her reconsider her actions. Until she had some bearing on the life of June's baby under Gilead law, and she took it and tried to run with it all the way to Canada while leaving June and the others to rot in her hell. No way, baby.
22. Valentina Castro – New Amsterdam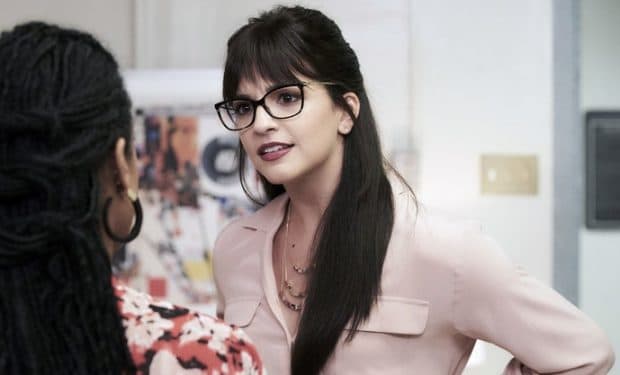 She blackmailed her way into taking half of the oncology department from Helen and might have been the reason Helen got relived of had positions. She doesn't care about her patients and the effects her trials might have on them only her research. She threatened to stop treating Max if Helen didn't hand over half her department.
23. Darlene Conner – The Conners
She had an ongoing affair with her ex, David, all while dating Ben, and kept it a secret from both of them while letting her teenage daughter with David manipulate her by using that information. Though I love Darlene, she deserves a huge lump of coal this year for such poor choices and selfish, irresponsible behavior.
24. Agent Odell – Black Lightning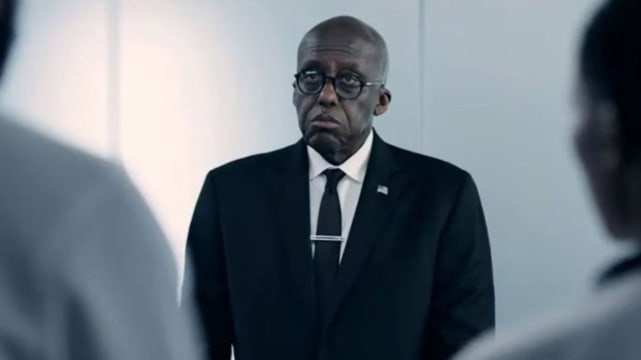 In the war against Markovia, he's used his power with the ASA to take control of Freeland, kidnap innocent citizens, kill Issa Williams, and try blackmail the Pierce family. That's going to be a 'no' from Santa.
25. Agent Park – The Blacklist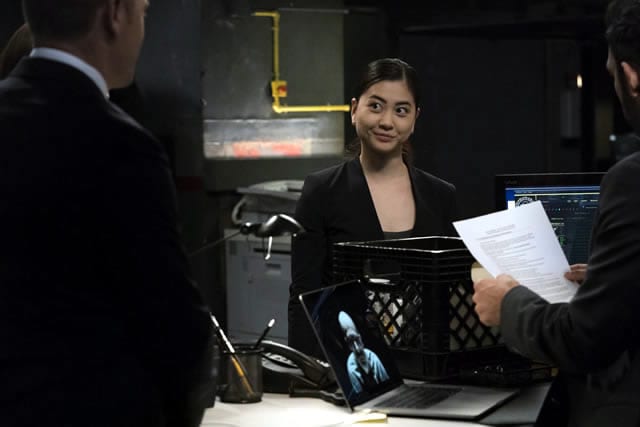 There are more than a few characters who deserve lumps of coal but since Park is new she gets the first shovel load — and maybe even two. She just joined the Task Force taking the place of Samar and hasn't impressed in the slightest. She's abrasive, obnoxious, and doesn't understand — and even refuses to try to understand — how things work. Maybe they need to stick her in a coal mine until she gets a clue.
26. Satu, Knox, and Gerbert – A Discovery of Witches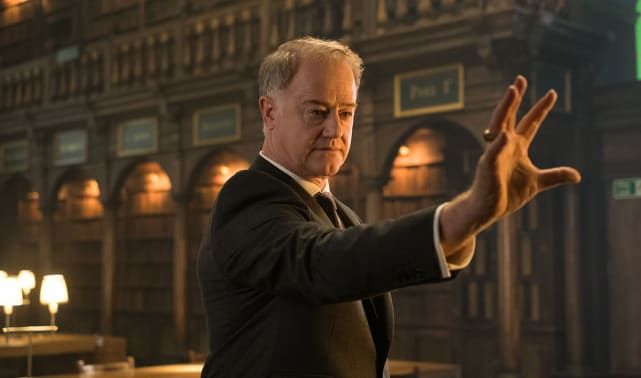 Two witches and a vampire are doing everything in their vast power to crush Diana's spirit, her love with Matthew, and her acceptance within the supernatural community because they're so afraid of her. Can't we all just get along!! Coal to them all!
27. Villanelle – Killing Eve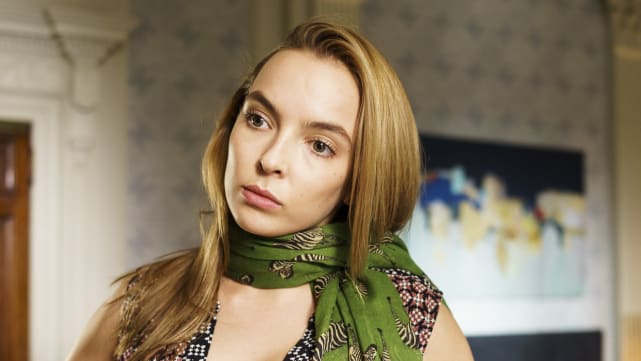 Villanelle let things get a little bit too far when she started stalking Niko, and even though it kind of felt good when V killed that idiot teacher, she likely made things irrevocable for Eve just as she also began dragging her to the dark side. That's just not nice enough to get prezzies from Santa.
28. All the interns – Grey's Anatomy
The interns all blame Levi Schmitt for accidentally narcing on Meredith and they're bullying him for it, when he was just doing his job.
29. Martin Whitly- Prodigal Son
For starters, he's a serial killer who has killed at least 23 people. He also seems to get a twisted joy out of gaslighting his son and his ex-wife.
30. Daenerys – Game of Thrones
Viewers have been rooting for Daenerys and her dragons since they were brought to life at the end of Season 1. Daenerys and her rapid descent into madness was one of the worst parts of the final season of Game of Thrones and many are still not over her burning down Kings Landing after they surrendered. Her actions also ruined the relationship we've been rooting for (mostly before we found out they were related) when Jon had to kill her.
31. Beth, Ruby & Annie – Good Girls
While these women initially thought they were doing everything they could to support their family, they quickly began breaking the law on a daily basis.
Even after they were fully aware that their business was a scam and they were ripping people off with counterfeit money, they continued on because they were too far gone with Rio and his gang. Now, Beth may or may not have killed Rio, walked away, and continued to dabble in a life of crime. Girl . . .
32. Nate – Euphoria
Nate is the worst because his ultimate aim is to ruin lives, and he's the poster child for controversy. Give him the coal and lock him up.
33. Fuches – Barry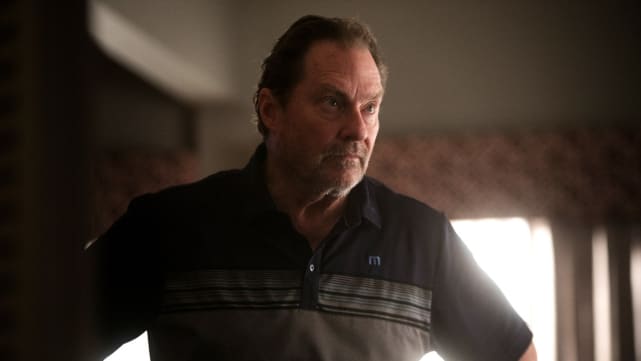 How dare anyone try to interrupt the beautiful blossoming bromance between Barry and Gene? Yes, Barry is an assassin and killed Gene's girlfriend to keep from getting outed, but it's Fuches who deserves misery because he was blackmailing Barry into staying in the biz in the first place. No presents for Fuches!
34. Grace – Manifest
Grace never appreciated the second chance that was handed to her even after she took Ben back. She may be on board with Ben's theories about the mystery plane and Cal, but she also might be pregnant with Danny's baby.
35. Michael Burr aka. Baron Triumph – Daybreak
He kidnapped kids to eat them, betrayed all the teens when they gave him a second chance, and he tried to detonate bombs to destroy the post-apocalyptic world.
36. Hiram – Riverdale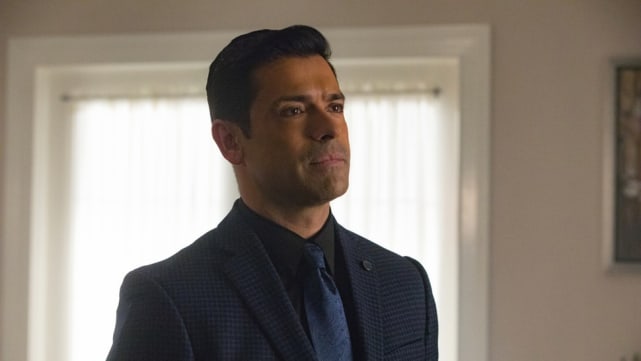 You'll never see Hiram's name on a "good list." Ever. He continues to manipulate his daughter on an almost petty-level, broke out of jail by making his wife see guilty of murder, and weaseled his way into becoming Mayor of Riverdale so he can assert his power over the residents.